News
Tatiana Maslany and Sebastian Stan Join Destroyer
Two fan favorites will star alongside Nicole Kidman in a new crime thriller.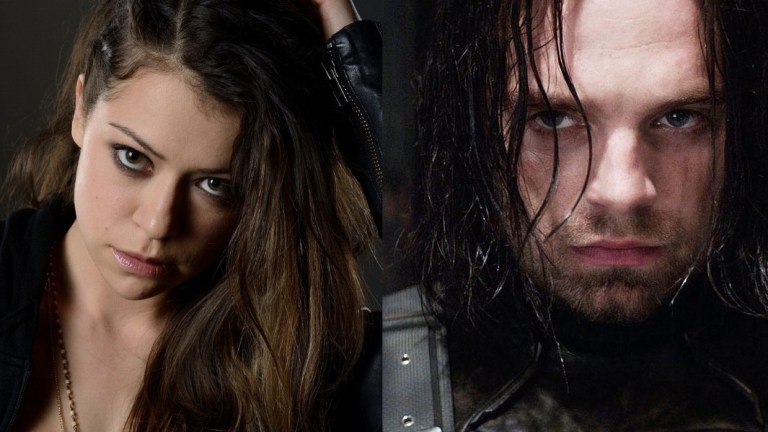 Former Orphan Black star Tatiana Maslany and Marvel's own Winter Soldier, Sebastian Stan, are in talks to join the upcoming crime thriller Destroyer.
The film stars Nicole Kidman and is being directed by Karyn Kusama, the filmmaker behind 2015's creepy horror indie The Invitation. The same writing team who scripted that movie, Phil Hay and Matt Manfredi, have penned the screenplay for Destroyer as well.
Kidman plays an LAPD detective named Erin Bell who, years earlier as a young undercover officer, joined a sinister gang in the California desert with disastrous results. When the leader of the gang re-emerges many years later, she must reckon with the gang's remaining members and her own history in order to overcome the demons from her past.
There's no word yet on the characters that Maslany and Stan are negotiating to play. Maslany concluded her Emmy-winning five-season run on Orphan Black earlier this year and was also recently seen in Stronger with Jake Gyllenhaal.
Stan, of course, has played Bucky Barnes, a.k.a. The Winter Soldier, in all three Captain America movies and is now in the midst of filming Avengers: Infinity War and Untitled Avengers 4 with the rest of the Marvel superhero ensemble. He'll also be seen next month in I, Tonya with Margot Robbie.
Kusama, who first broke out with Girlfight in 2000, also has the films Aeon Flux and Jennifer's Body, plus episodes of The Man in the High Castle, Billions and Halt and Catch Fire, on her resume and scored a genuinely unnerving low-key hit with The Invitation. Destroyer has yet to land North American distribution, but we imagine it won't be long before that happens.
Source: The Hollywood Reporter