Features
Talking Deadpool With Brianna Hildebrand
The actress behind Negasonic Teenage Warhead shares secrets of the set for Deadpool and more!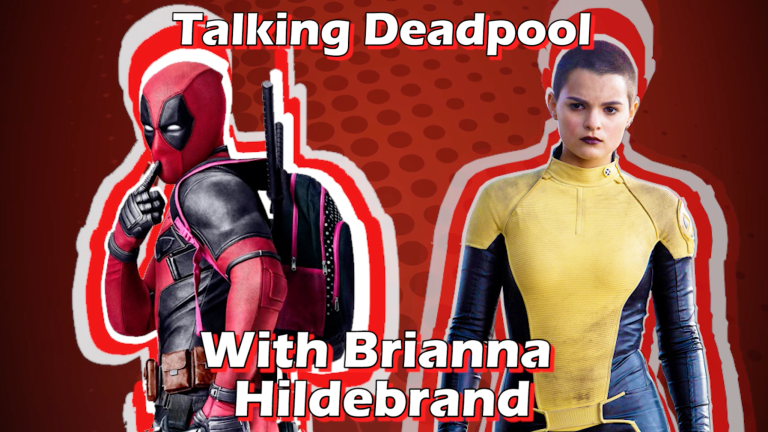 So what's it going to be for Brianna Hildebrand, who plays Negasonic Teenage Warhead in the Deadpool franchise? Long sullen silence or mean comment?
Well actually, Hildebrand was anything but sullen when Den of Geek approached her for an interview at Long Island's Eternal Con. I almost didn't recognize Negasonic Teenage Warhead behind the bright smile and vibrant spunk she exuded when I approached her for an interview in between her autograph sessions. We immediately bonded over the fact we both hail from Texas; I had a family full of Aggies (aka Texas A&M University) and she was from their hometown, College Station. However she had Long Horns (University of Texas) in the family instead, which is considered blasphemous in Texas.
After our geek out over Texas we went straight to what really mattered… Deadpool 2 spoilers!
Except we can't divulge any of it (yet). What can we share? Brianna did go into how ungodly uncomfortable the X-Men uniform from the first movie was and how hard it is to keep a straight, sulky teenage face around Ryan Reynolds when filming (which is not surprising at all).
She also divulged a little on her new comedy horror flick about aspiring serial killers called Tragedy Girls, starring X-Men Apocalypse's Alexandra Shipp and Hunger Games' Josh Hutcherson, which debuted at South by Southwest in March. Apparently, the film gets a little gory at times. How gory? We have to wait and see. You tease Brianna!
Check out the interview here…
You can follow Brianna on social at: 
Twitter: @briannahilde
Instagram: briannahilde
Facebook: @briannahildebrandofficial
And our Den of Geek Video Reporter Bevin at: