News
Taika Waititi's New Film is Soccer-Focused Next Goal Wins
Takia Waititi is teaming with his Jojo Rabbit studio, Fox Searchlight, for a new original film before making Thor: Love and Thunder.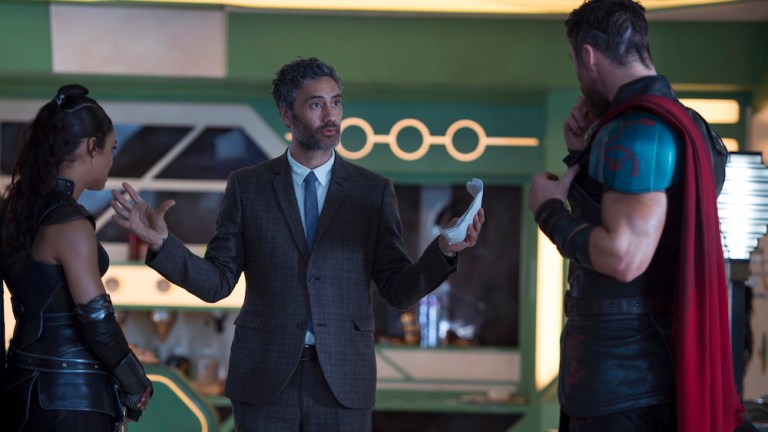 As one of the freshest and most idiosyncratic voices on the current movie scene, announcements of Taika Waititi working on a new film—any film, really—are happy tidings. Hence the current good vibrations in the industry just from a report that Waititi has a new original project in the works at Fox Searchlight.
Previously Variety broke the news that Waititi had a new project he was writing and directing at Fox Searchlight, although not much else was known. Now sources have confirmed to Den of Geek that the film will be titled Next Goal Wins and it is going to be based on a 2014 documentary of the same name about American Samoa and their journey back to the World Cup after a crushing defeat in 2001 to Australia. This added detail explains why Andy Serkis is a producer on Waititi's movie, as Serkis Imaginarium Productions optioned the film rights to the doc in 2015. Serikis and producer Jonathan Cavendish (also of Imaginarium) then brought Waititi aboard who was keen on adapting the critically acclaimed story so well documented by directors Mike Brett and Steve Jamison.
The aim is to begin production on Waititi's version of Next Goal Wins later this fall, putting it ahead of Thor: Love and Thunder as his next film. This is not wholly a surprise given Love and Thunder is scheduled for a November 2021 release date, and Waititi has already finished his latest movie, the hotly anticipated Jojo Rabbit. Indeed, Jojo is also a Fox Searchlight production, which makes the prestige label an unsurprising fit for Waititi's follow-up.
Of course for genre fans, Waititi made a recent splash at San Diego Comic-Con last month where he and Marvel Studios President Kevin Feige made the surprise announcement of a fourth Thor movie that would not only see Chris Hemsworth and Tessa Thompson reprise their characters from Waititi's popular Thor: Ragnarok (2017) but would also feature Natalie Portman's return to the Marvel Cinematic Universe as Jane Foster, aka the new Thor. This is based on a comic book story from the last decade that turned Jane into the only other person worthy enough to be Thor, but Waititi being able to convince Portman to return to a franchise that she had some mixed feelings on was clearly a surprise. Then again who doesn't want to helm Mjölnir and be their own superhero?
Still,  Waititi has his roots in eccentric indie productions like What We Do in the Shadows, which we talked to him about in March, and Hunt for Wilderpeople. Jojo Rabbit follows in that tradition with a concept that will likely prove to be a high-wire act: a young boy in Nazi Germany must overcome his loneliness and shyness during the Second World War by creating an imaginary friend… in the image of Adolf Hitler (who will be played by Waititi himself). Clearly a movie not afraid to take risks, the film also stars Scarlett Johansson and Sam Rockwell, and is about to begin its awards season rollout next month at the Toronto International Film Festival. It will then have a platformed American release a little over a month later, beginning on Oct. 18.
This article has been updated since it's previous publication on Aug. 7, 2019.
Read and download the Den of Geek SDCC 2019 Special Edition Magazine right here!
David Crow is the Film Section Editor at Den of Geek. He's also a member of the Online Film Critics Society. Read more of his work here. You can follow him on Twitter @DCrowsNest.