News
Tag Trailer: Jeremy Renner Leads Impressive Comedy Cast
Jeremy Renner stars in Tag, a comedy movie that, quite literally, is about a game of tag, with names like Jon Hamm and Ed Helms.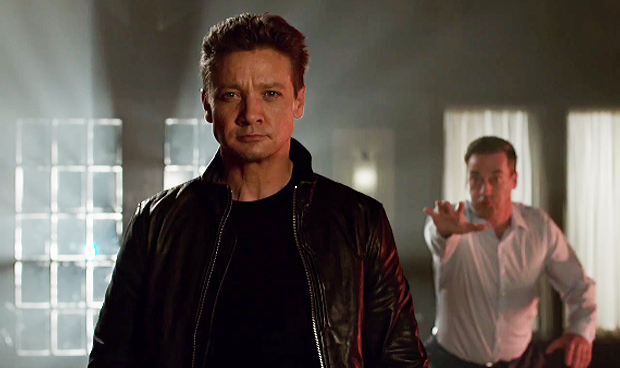 The schoolyard game of Tag has never (at least as far as we know,) been the thematic centerpiece of a Hollywood film – that is, until now! The upcoming comedy, baring the to-the-point title, Tag, will see Jeremy Renner put down his Hawkeye bow after Avengers: Infinity War to play a game of tag with onscreen pals Jon Hamm, Ed Helms, Hannibal Buress and Jake Johnson; a game that's apparently been running continuously for 30 years!
Brandishing the tagline, "We're not kidding," Tag is clearly looking to set a high bar of absurdity for concept comedies based on schoolyard games. – Will this become a growing genre?
Tag Trailer
The Tag trailer proves that the eponymous game is serious business amongst one group of old friends, held during one month every year for 30 years – since the first grade. Of course, the game has escalated beyond anything they could have imagined back at school, as they often pursue each other all over the country. Indeed, weddings, childbirth and funerals are all fair game to this bunch in the perpetual pursuit of avoiding being tagged as "it." However, when one friend (Jeremy Renner) is about retire from the game undefeated, the absolute absurdity of the game – a bizarre source of bonding, despite its often-violent competitiveness – spirals well beyond the scope of its initial absurdity.
Besides Renner, the Tag cast consists of Jon Hamm (Baby Driver, Mad Men) Ed Helms (The Hangover films, We're the Millers), Hannibal Buress (Broad City, Neighbors), Rashida Jones (Angie Tribeca, Parks and Recreation), Leslie Bibb (American Housewife, Iron Man), Isla Fisher (Keeping Us with the Joneses, Wedding Crashers) and – serving as a reunion of Tom Cruise's co-stars in 2017's The Mummy –  Jake Johnson (New Girl, Jurassic World) and Annabelle Wallis (Peaky Blinders, King Arthur: Legend of the Sword).
Jeff Tomsic serves as director, bringing small screen experience from The Detour, Idiotsitter, Broad City and This is Not Happening. Tomsic works off a screenplay by Rob McKittrick (Waiting…) and Mark Steilen (Mozart in the Jungle).
Tag Release Date
Tag gets ready to make you "it," when it's released on June 15.