News
Sylvester Stallone Suing Warner Bros Over Demolition Man
Man of action Sylvester Stallone is suing Warner Bros over delayed profits from his '90s hit, Demolition Man...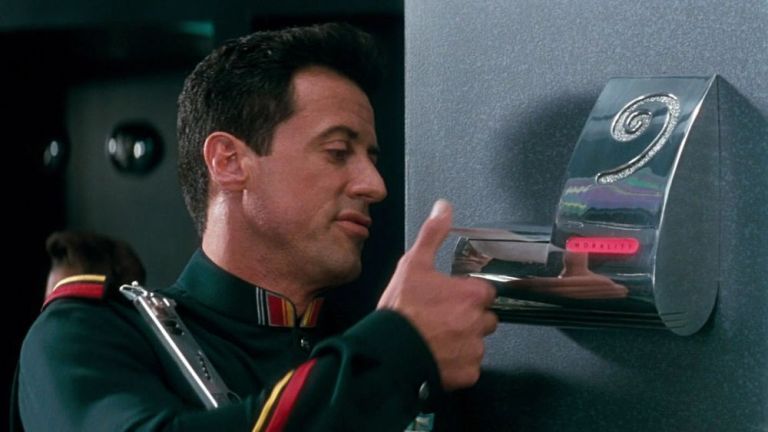 Ah, Demolition Man. The movie that gave the world John Spartan, the beret-wearing renegade cop, a future California where everyone's hopelessly ineffectual, and Wesley Snipes as the rampaging villain, Simon Phoenix. Oh, and there's the Three Seashells. We should never forget those.
It's nearly 25 years since the film's release, but Demolition Man is far from forgotten in Hollywood – and not just because it's an amusingly over-the-top action movie.
Its star, Sylvester Stallone, is in the process of suing Warner Bros over (alleged) unpaid profits from the film. According to his lawsuit, filed earlier this week, nearly 20 years went by before Stallone received the revenues he was owed – amounting to 15 percent of Demolition Man's gross profit.
"The motion picture studios are notoriously greedy," the lawsuit reads. "Here, WB decided it just wasn't going to account to Rogue Marble on the film. WB just sat on the money owed to Rogue Marble for years and told itself, without any justification, that Rogue Marble was not owed any profits."
Rogue Marble, incidentally, is the name of Sylvester Stallone's production company.
Thanks to the iffy way Hollywood accounting goes, Warner Bros insisted for years that it didn't make any money from Demolition Man; it was only when Stallone's people pressed the issue that the studio finally paid the star in 2015 – $2.8 million, according to Variety.
Stallone's lawyers are reportedly seeking "a full accounting" of Demolition Man's profits. We'll bring you more on Sly's legal wranglings as we get it.