News
Sylvester Stallone and Adam Driver to Star in Army Vet Drama Tough as They Come
Sylvester Stallone will direct and co-star in biopic Tough as They Come, starring Adam Driver as an Army veteran quadruple amputee.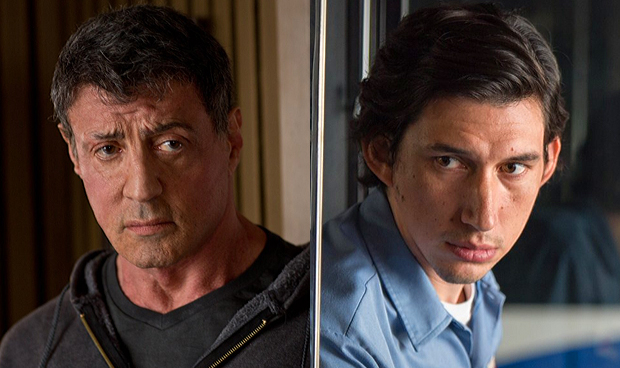 It appears that the often-overlooked directorial talent of action star icon Sylvester Stallone is about to receive a major dramatic test. While his resume has generally remained in the wheelhouse of his Rocky, Rambo and The Expendables franchises, Stallone will soon tackle a touching real life story of an Army veteran who emerged from the war in Afghanistan as a quadruple amputee and he'll be working with an intriguing star.
Deadline reports that Fox has tapped Sylvester Stallone to direct a drama adapting the 2015 best-selling biography of United States Army Staff Sergeant Travis Mills, appropriately titled Tough as They Come. The film will star Adam Driver as Mills, whose harrowing ordeal with an IED in his third tour in Afghanistan rendered him a quadruple amputee. Possessing innate willpower and a strong support system, Mills would become only one of five people sustaining similar injuries in the Afghanistan and Iraq wars to survive. Pertinently, Stallone will play Mills's father-in-law Craig Buck, who stood by his side during the tumultuous tribulation of his recovery.
Tough as They Come will be Stallone's first directorial effort since 2010's The Expendables. However, the topic of this prospective picture has turned out to be relevant to a recent tidbit that landed him in news headlines when he turned down an NEA post offered by President-elect Donald Trump, citing his desire to use his platform as a celebrity, film star and director to enlighten the national consciousness on the perpetual efforts of military veterans returning home from war to assimilate back into society after experiencing unfathomable trauma.
For Adam Driver, who stepped into the highest of cinematic showcases in 2015 as villain Kylo Ren in Star Wars: The Force Awakens, the prospect of playing a quadruple amputee in Tough as They Come represents an exceptional acting challenge. Amongst other things, he'll next be seen opposite Andrew Garfield in director Martin Scorsese's historical drama Silence, opposite Katherine Waterston in comedy Logan Lucky, fielding a final run of HBO's impedingly-ending series Girls and, of course, reprising his role as Kylo Ren in the yet-to-be-titled Star Wars: Episode VIII.
Further details about Tough as They Come are not yet known.