News
SXSW Film Festival 2019 Round-Up
The SXSW 2019 Film Festival is over and we're rounding up what we saw, what we loved, and a few things we think you can skip.
It was David Crockett, the brief Tennessee Congressman and all-time folklore hero, who said, "You may all go to hell and I will go to Texas." His grisly demise at the Alamo a few short months later notwithstanding, it is an easy sentiment to relate to this time of year. Whereas most of film culture was gearing up for blockbuster season with one superhero movie in theaters and what appears to be 15 more around the corner between now and August, attending the SXSW Film Festival is for movie lovers a breath of fresh spring air—a chance to indulge in the creative, the indie, and the sometimes exceedingly weird.
And this year's SXSW was no different. While many more descended onto Austin for the warm weather and music and interactive events, plenty of cinephiles and film journalists gathered in dark rooms to experience Jordan Peele's latest socially cognizant nightmare, Olivia Wilde's astonishing directorial debut, or just how convincing Shia LaBeouf can be as a North Carolinian good ol' boy (spoiler: the answer is very.) So join us as we examine some of our favorites and a few not-so-favorites from the SXSW that was.
The Art of Self-Defense
Perhaps a comedic answer to the question of what would happen if Travis Bickle took a martial arts class, The Art of Self-Defense is a pitch-black comic gem that deserves much greater attention after premiering at SXSW. Moving the disgruntled white male's entitlement out of a lone taxi cab and into a communal dojo (suggesting the widening aggrievement of privilege in recent years), the picture ruminates on loneliness, toxic masculinity, and just how cool it is to be able to kick so hard you're "punching with your foot." In the film, Jesse Eisenberg plays Casey, an introverted sad sack whose unisex name is treated as a point of derision and ridicule in this film's heightened reality.
Almost brutally murdered for no reason while walking home from work one day, Casey listens to a very American newscaster warn, "Don't go outside or if you do, carry a weapon such as a gun or a very large knife" and thus begins taking karate classes at the local dojo. However, these are more than just sparring sessions, as his Sensei (Alessandro Nivola) is a cult-like leader whose uber-masculinity and aggression has convinced everyone hand-to-hand violence is the ultimate form of enlightenment (guns are for sissies). Even his best student Anna (Imogen Poots) subscribes to this philosophy despite the fact Sensei refuses to ever give her a black belt or let her participate in the homoerotic massages his other students enjoy. Casey is of course instantly in love with Sensei, his questionable morality, and Anna too.
A bleakly hilarious affair about how society suggests aggression should be channeled, as well as the absurdity of adults in robes kicking each other in the chest, The Art of Self-Defense is a bizarre balancing act between humor and despair, hilarity and disdain for a society that may as well give you a gun and a wish of good luck. Yet inside this movie's quirky culture, audiences are the lucky ones.
Body at Brighton Rock
Getting lost in the woods is a primordial terror, but writer-director Roxanne Benjamin adds a gruesome flourish when her protagonist Wendy (Karina Fontes) is forced to stay forsaken after discovering a dead body in a national park. More of a glorified tour guide than an actual park ranger, Wendy went on a hike to prove her stuff and gets more than she bargained for after happening upon a remote peak nowhere near where she wants to be… and a corpse resting right beneath it. Told by her supervisors to stay and secure the site, she must contend with strangers carrying knives and wild animals at night, both of the living and perhaps undead variety.
A genre debut that promises with promise for Benjamin's future journeys into nature, Body at Brighton Rock is a niche thriller that works best when it traps Wendy on a rock with a dying walkie talkie. She might be surrounded by the vastness of nature, but intimate close-ups at canted angles suggest an isolation that is suffocating. It also proves more effective than when the grizzly shows up and the film reaches for a campfire-styled plot twist.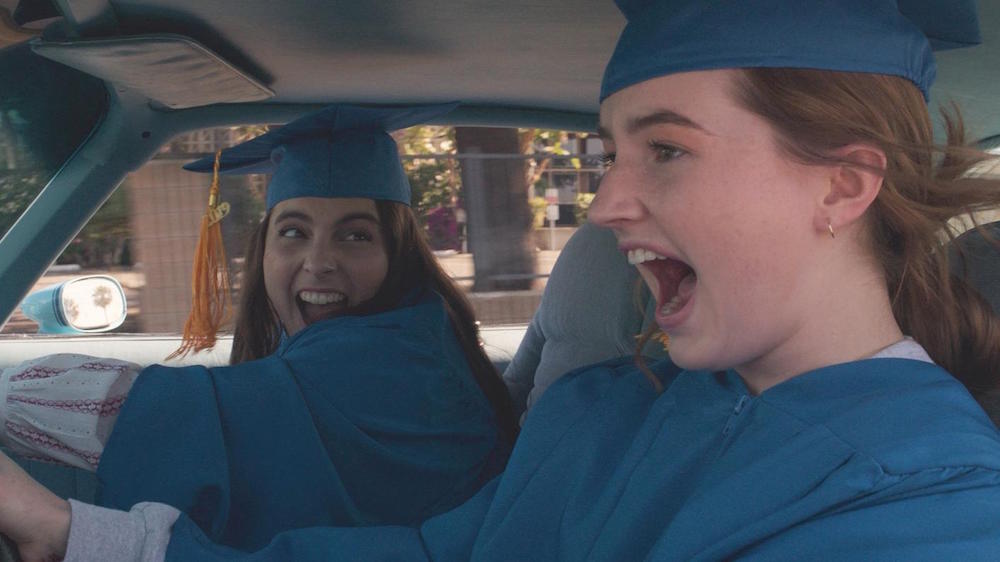 Booksmart
As a winning directorial debut for actress Olivia Wilde, Booksmart reinvents the youth-party movie with a deft hand. Exhibiting a raucous sense of humor that has no qualms with shifting gears from the gross-out to the surreal, the filmmaker hints we've only seen a fraction of her talent (or sense of humor). And by presenting the story of two high school seniors who attempt to have their first evening of debauchery on the last night of school, she's zeroed in on a central relationship so intoxicating (even before they get to the alcohol) that it can anchor an entire sea of gags and potentially unwieldy ideas. Demented, but not desperate, clever, yet never quite crass, Booksmart is ahead of the curve as a modern R-rated comedy.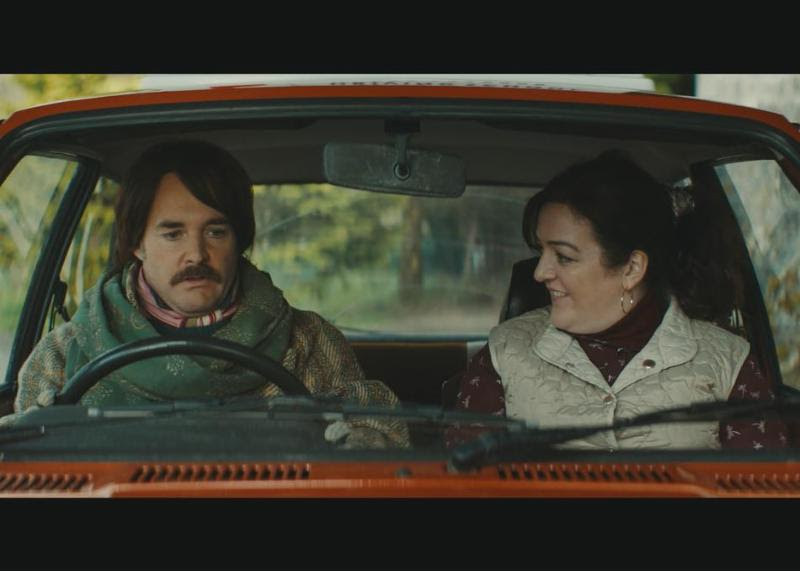 Extra Ordinary
We had a soft spot for directorial debuts this year with Olivia Wilde (Booksmart) and Tom Cullen (Pink Wall), Tyler Nilson and Michael Schwartz (Peanut Butter Falcon), and Max Minghella (Teen Spirit) all acing their first big test behind the camera. Hailing from Ireland, Mike Ahern and Enda Loughman are the dark horses of that rookie director group, after receiving a rousing response from the SXSW audience to the world premiere of their paranormal comedy Extra Ordinary.
As much loving ode as it is a sendup of the paranormal genre, the film follows Rose (Maeve Higgins), a driving instructor from rural Ireland who has supernatural gifts. Rose's "talents" make her somewhat of a local celebrity, and her late father was a notable paranormal expert who exercised spirits with the help of his daughter. He also had a series of VHS tapes documenting their paranormal adventures, and the directors have a ton of fun mining that material throughout the film. The setup seems pretty ordinary until Will Forte shows up as Christian Winter, a washed-up one-hit-wonder American pop star who moves to a castle in Ireland and takes up Satanic rituals in the hopes of reviving his career, along with his disinterested, gold-digging lover played by Claudia O'Doherty (Love). When Winter successfully casts a spell on a local school girl, Rose get involved, but only because she has a crush on the girl's father, Martin Martin (Barry Ward).
Defying convention at every opportunity, the script from Ahern and Loughman is rich with paranormal humor without overplaying its hand early on, and even in an ambitious third act, it still maintains a weird, yet sweet love-ish story at its core anchored by breakout performances from Higgins and Ward. And we all know Forte relishes in playing over-the-top characters, but he's outdone himself with the mischievous Satanist Christian Winter.
A lot of comedies have tried to play in this space in recent years, but Extra Ordinary tonally understands what it takes to be a Ghostbusters for the alt comedy generation. When it's all said and done, the rookie directors, in trusting their extraordinary cast, put their film in contention for the year's best comedy.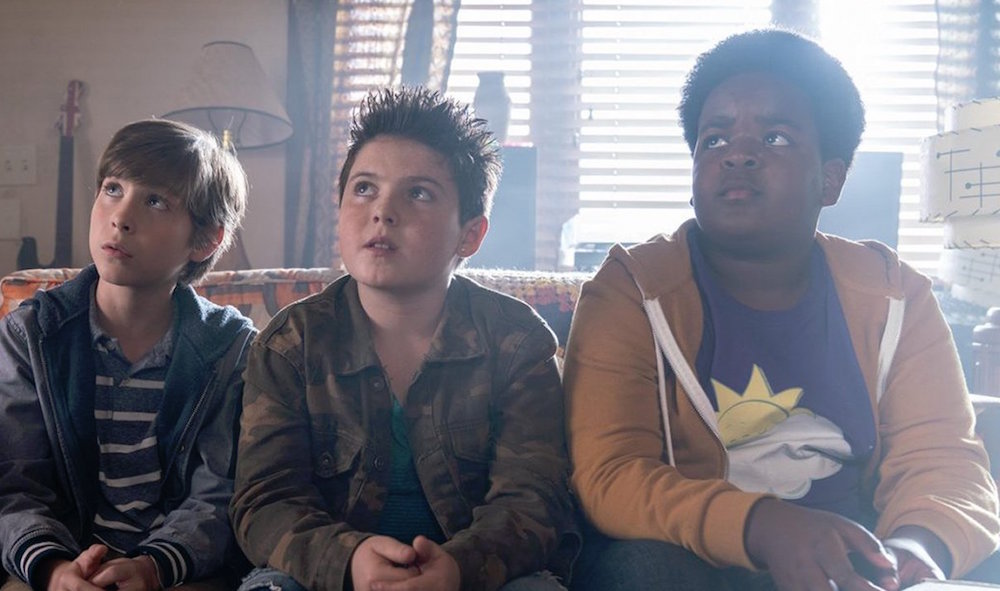 Good Boys
Good Boys is effective because the situations are amusing in their R-rated familiarity, but the protagonists are not. The film remembers that they are still harmless kids who, like all children, think they're more grown-up than they are. Being able to thread that while putting them in raunchy hijinks allows the film to get away with hitting every well-played beat of the bro-movie. Except the formula's typical man-children are actual children here, and thereby more delightful to watch behave childishly. Parents are going to hate it.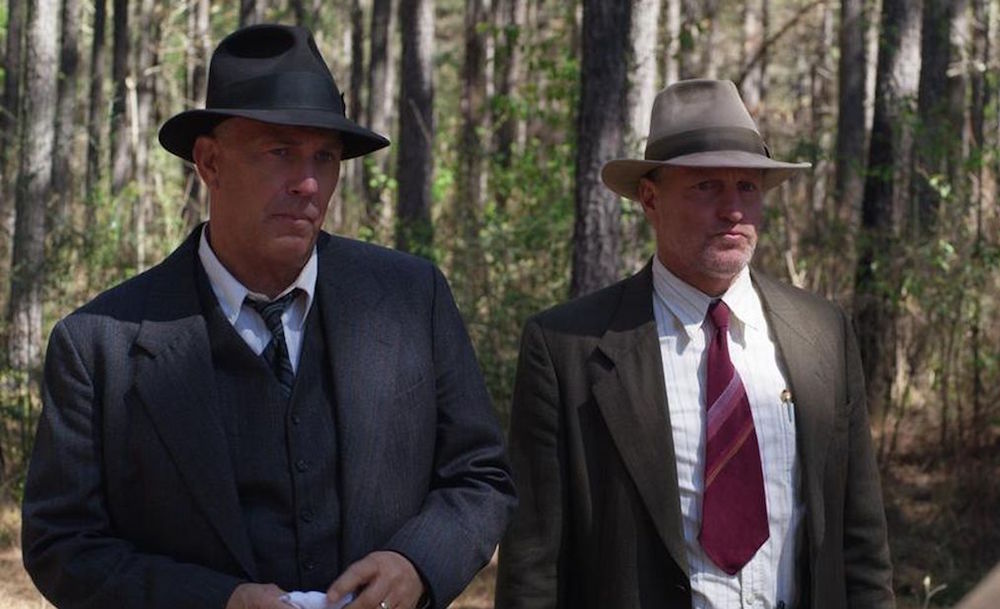 The Highwaymen
The Highwaymen soft-pedals that greater moral exploration at the last minute, choosing to simply accept the heroism of frontier justice as just that, even when it's found in a bullet-ridden car as opposed to a horseback-chase to the border. Consequently, The Highwaymen isn't a definitive answer to the '67 movie's moral relativism, if only since it doesn't truly want to have that conversation. Even so, it raises plenty of interesting aspects in its own best moments. By refusing to show, and thereby glorify, the titular Bonnie and Clyde until after they've been shot up, Hancock and company create a Rashomon exercise between the burgeoning celebrities the pair's newspaper stardom has birthed, the monsters whose cruelty Hamer and Gault are constantly finding the remnants of, and the true reality of what they were—a couple of young kids who were perhaps meddling with forces even they didn't fully comprehend. For the ugly underbelly of American hero worship, good and bad, is on full display with the way mobs of fans interrupt actual car chases in Highwaymen, and then swarm the bodies of recently dead celebrities in the hopes of claiming their own Holy Relics from the remains.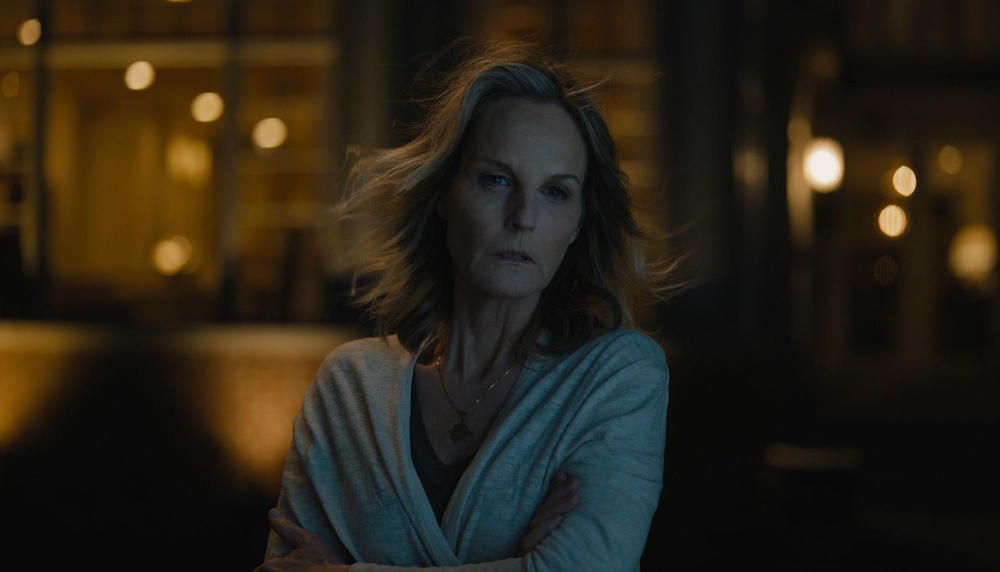 I See You
Helen Hunt is an underrated actress who deserves to be in more than the last few films we remember seeing her in (Woody Allen's The Curse of the Jade Scorpion and Louis C.K.'s I Love You Daddy, chiefly). However, I See You is not a deserved comeback. An unoriginal and unsuccessful mystery thriller about murdered children and ludicrous plot twists more interesting than the overarching plotline they fail to meaningfully impact, the film follows detective Greg Harper (Jon Tenney) and wife Jackie (Hunt) as their marriage unravels, and Greg tracks a serial abducter/killer of young boys. Their teenage son (Judah Lewis) is also mad about the parents' separation. Oh, and there are some strange happenings in the house that no one can explain…
But none of that really matters when it culminates in a second act twist so absurd that it suggests a better, separate movie could've been made before this current chore then plunges us back into the turgid melodrama of its original setup. Character developments mount to nothing and subplots meant to choke viewers with surprise prove too loose to even fully grasp. For a slow-boil chiller, it's remarkable how it never rises or falls from its lukewarm default setting.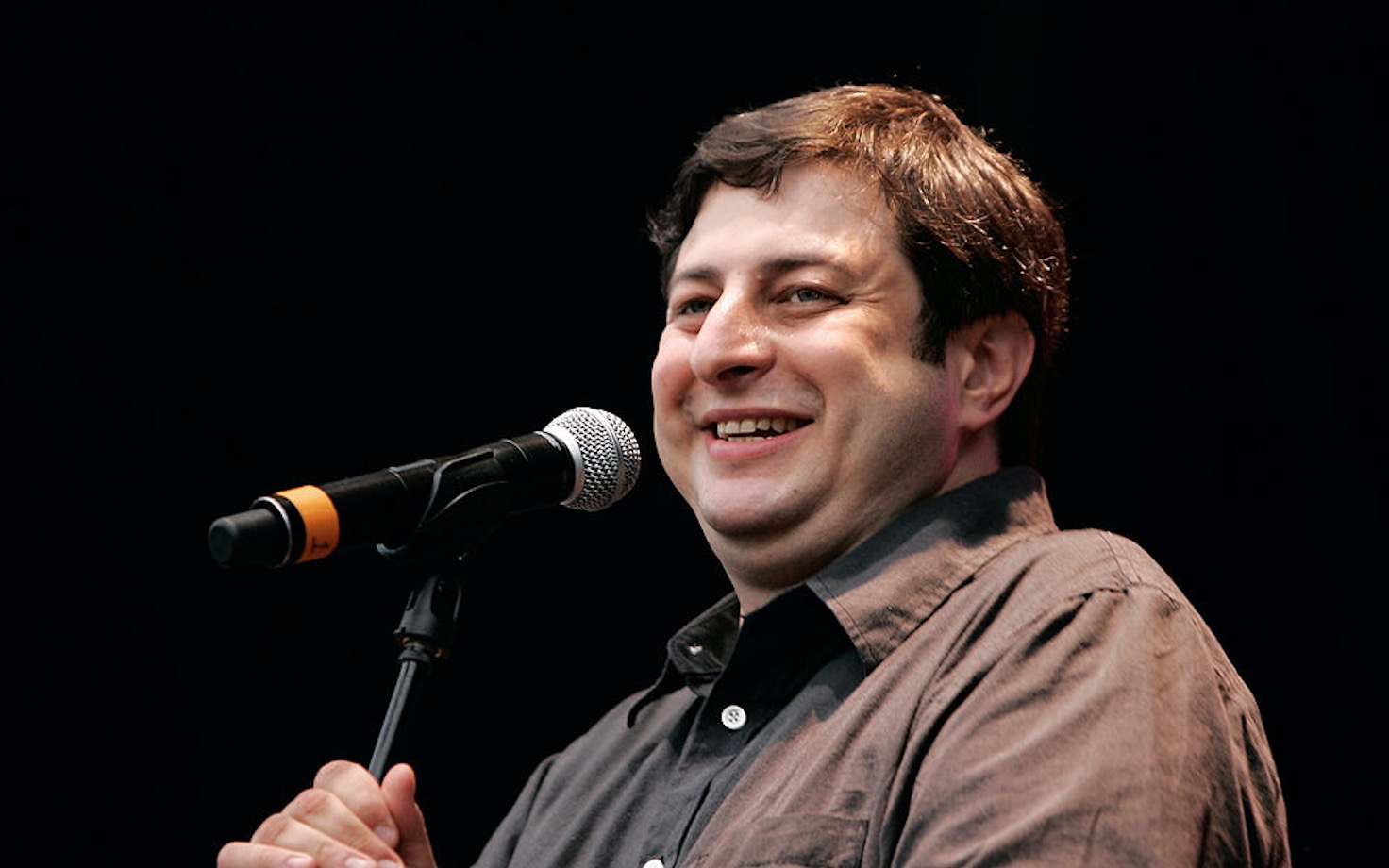 It Started As A Joke
Stand-up comedian Eugene Mirman, mocking the idea of comedy festivals, said he was going to create his own festival. Thus the Eugene Mirman Comedy Festival was born. What started as a joke turned into a decade-long showcase for some of the brightest alternative comedic talents on the scene. Through a wide range of interviews with comedians like H. Jon Benjamin (who co-stars with Mirman on Bob's Burgers), Kumail Nanjiani, Kristen Schaal, Michael Showalter, Janeane Garofalo, Jim Gaffigan, Jon Glaser, Michael Ian Black, Wyatt Cenac, and more, It Started As A Joke chronicles the festival's growth from conception to a must-book show for standups.
Some of the best material in the documentary details the humble origins of some of the industry's biggest names, but it finds its heart by offering a touching tribute to Mirman's groundbreaking and influential work as both a comedian and comedy curator. Rarely do you get to see this side of comedians (there's a whole lot of love, affection, and self-deprecation), which is why It Started As A Joke is the essential lover letter to the alternative comedy generation.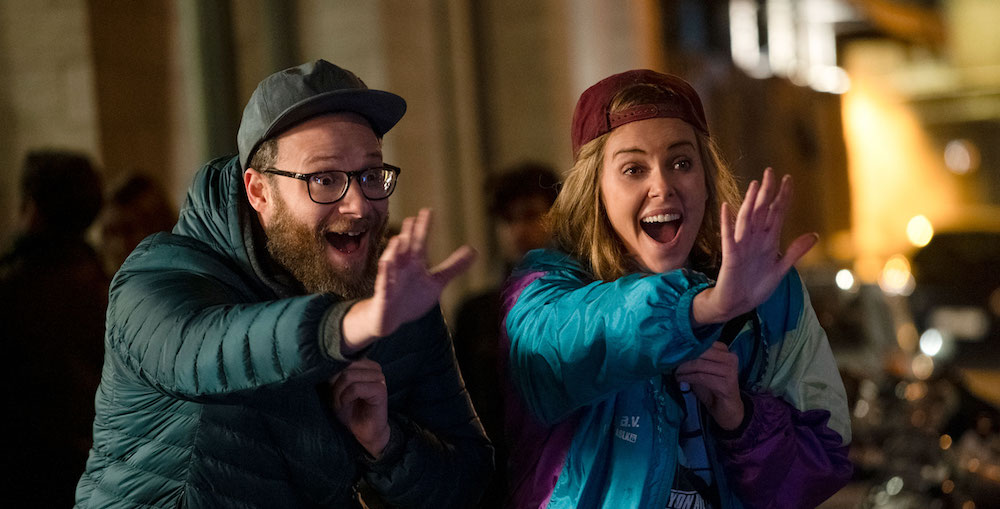 Long Shot
The third multiplex-aimed R-rated laugher on this list, Long Shot is also the slightest, albeit not without its charms. Starring Seth Rogen and Charlize Theron as the titular unlikely pairing, the film's most remarkable feat is discovering a definite chemistry between the stars that defeats the seeming moon-shot-sized distance of its coupling. Theron has always been hilarious and makes for an excellent partner-in-crime to Rogen, yet that might also be its biggest problem. Clearly intent on depicting one half of its love story with greater empathy for the female perspective than, say, Knocked Up, the film goes out of its way to make Theron's Charlotte Field every bit the dude-bro as Rogen's Fred Flarksy. Yet when one is believably a well-educated and public service-driven Secretary of State and the other, much less credibly, is an alleged political ideologue and crusader, the fact both can't stop laughing at dick jokes rings more than a little false.
Nevertheless, director Jonathan Levine is a comedy stalwart with genuine flair, having directed more challenging fare like 50/50 and the surprisingly more believable love story of a human girl and a dead zombie boy in Warm Bodies. And he knows how to massage this fluffy (and fluid) nonsense with plenty of style and panache. Going through the motions of every romantic comedy, Long Shot still passes by with a suaveness that belies its filthiness, and with a cover of "Moon River" that insinuates its true romantic yearnings. That craft plus some comedic dynamite between its leads—and a terrific O'Shea Jackson Jr. in the margins—all but guarantees this will be one of the crowdpleasers of summer.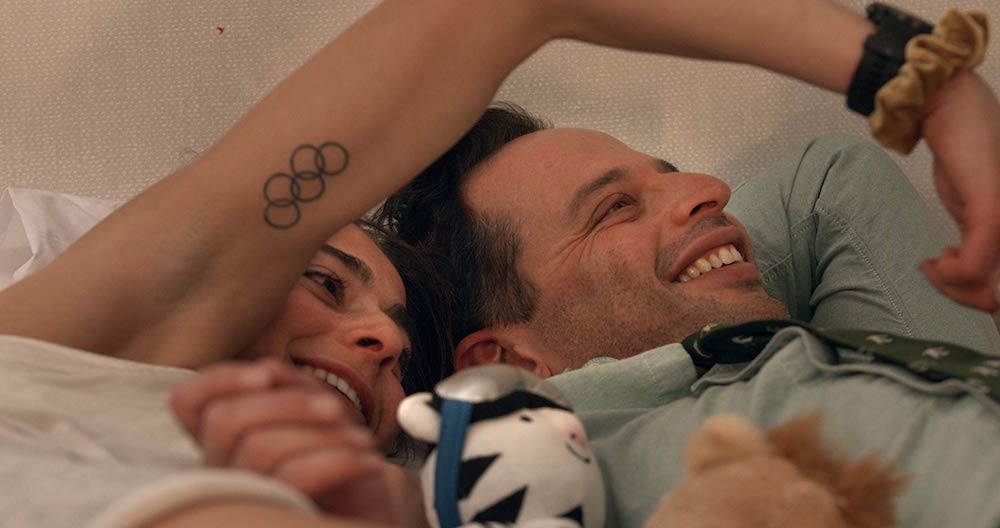 Olympic Dreams
Something of a filmmaking miracle, just as a thought experiment, Olympic Dreams is an impressive feat. With the opportunity of getting three people (and only three people) into the 2018 PyeongChang Winter Olympics, director Jeremy Teicher and his co-mastermind Alexi Pappas managed to make a tiny romantic dramedy on the world's largest stage. The third but crucial point of this Olympian effort is Nick Kroll who stars (and acted as one of the filmmakers when not on screen) as Ezra, a dentist whose lifelong dream is to go to the Olympics as a volunteer… and then spend the whole two-week period mooning over Pappas' Penelope, a foreign cross-country skier.
Penelope's own journey into the Olympic Village is bittersweet. Despite making her best time ever on the Korean slopes, she still did not medal and finds herself almost entirely removed from the excitement of the other athletes. Instead she enjoys the attention of the older, sad sack teeth-cleaner, even if he is too timid to actually get out of his own way for a real romance. More than a little like Lost in Translation in PyeongChang, the film's generally aimless affability—much of the dialogue was improvised by Kroll and real-life Olympic runner Pappas—is overcome by the sheer audacity of the experiment to make a film with three people bouncing around the margins of the Winter Games. That the result is an emotionally affecting love story is its own kind of personal best. The result might be fleeting, but so is this kindhearted romance buried under all that snow and glory.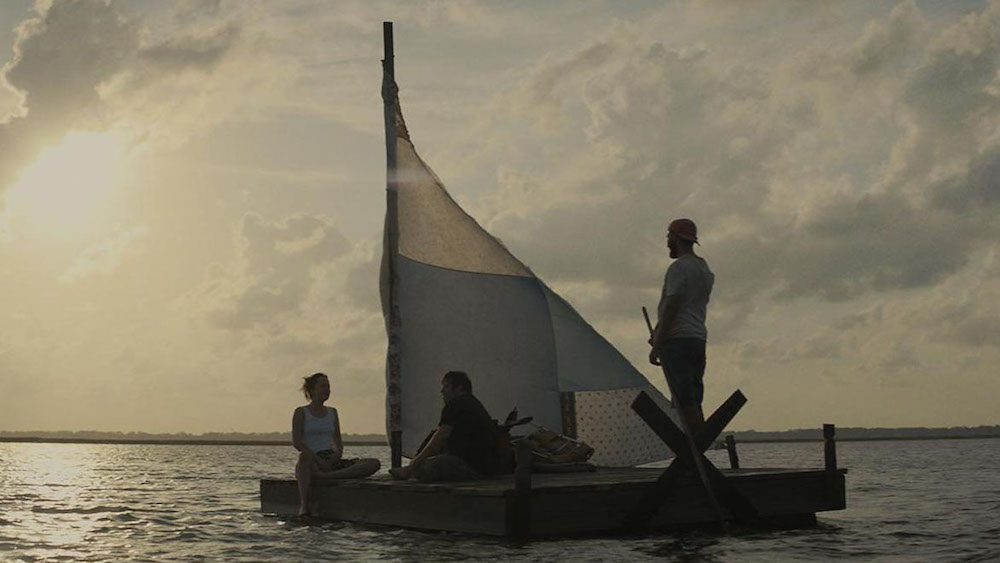 The Peanut Butter Falcon
One of the genuine delights of SXSW, it was unsurprising to learn that Tyler Nilson and Mike Schwartz's 21st century rendering of Mark Twain won the Audience Award among the Narrative Spotlight section. A sincere attempt to create a Huckleberry Finn for those who are considered disabled or special needs, the film stars Zack Gottsagen as a young man abandoned by the system. His character Zak has been left to waste away for life at an underfunded state retirement home after his parents died, but with a little help from a rascally Bruce Dern, he escapes to begin a quest to achieve his lifelong dream of becoming a professional wrestler.
Along the way, Zak meets a kaleidoscope of Southern tall tale figures, from his well-meaning and pursuing caretaker Eleanor (Dakota Johnson) to the locally renowned pro-wrestler, the Salt Water Redneck (Thomas Haden Church). Yet none are more intriguing or important to Zak's journey than good ol' boy Tyler (Shia LaBeouf), a Southern drifter who takes a shine to the initially helpless Zak, whom he invites aboard his raft that's drifting down the Outer Banks and toward Florida.
The Peanut Butter Falcon is a richly ingratiating film populated by textured and invigorating personalities. Making no qualms about its transcendentalist influences, the picture has a homespun charm every bit as grinning as LaBeouf's performance. Leaning into its inherent confidence, it overcomes its imitative qualities to present an affectionate tale that makes Gottsagen, a performer with real-life Down Syndrome, into an honest-to-goodness leading man and excellent foil to LaBeouf—the latter of whom is on the cusp of a major career resurgence between this and Honey Boy. Along with Johnson as the third end of this trio—perhaps she'd be Tom Sawyer if he too boarded Jim's raft?—Peanut Butter Falcon is a beautiful trip.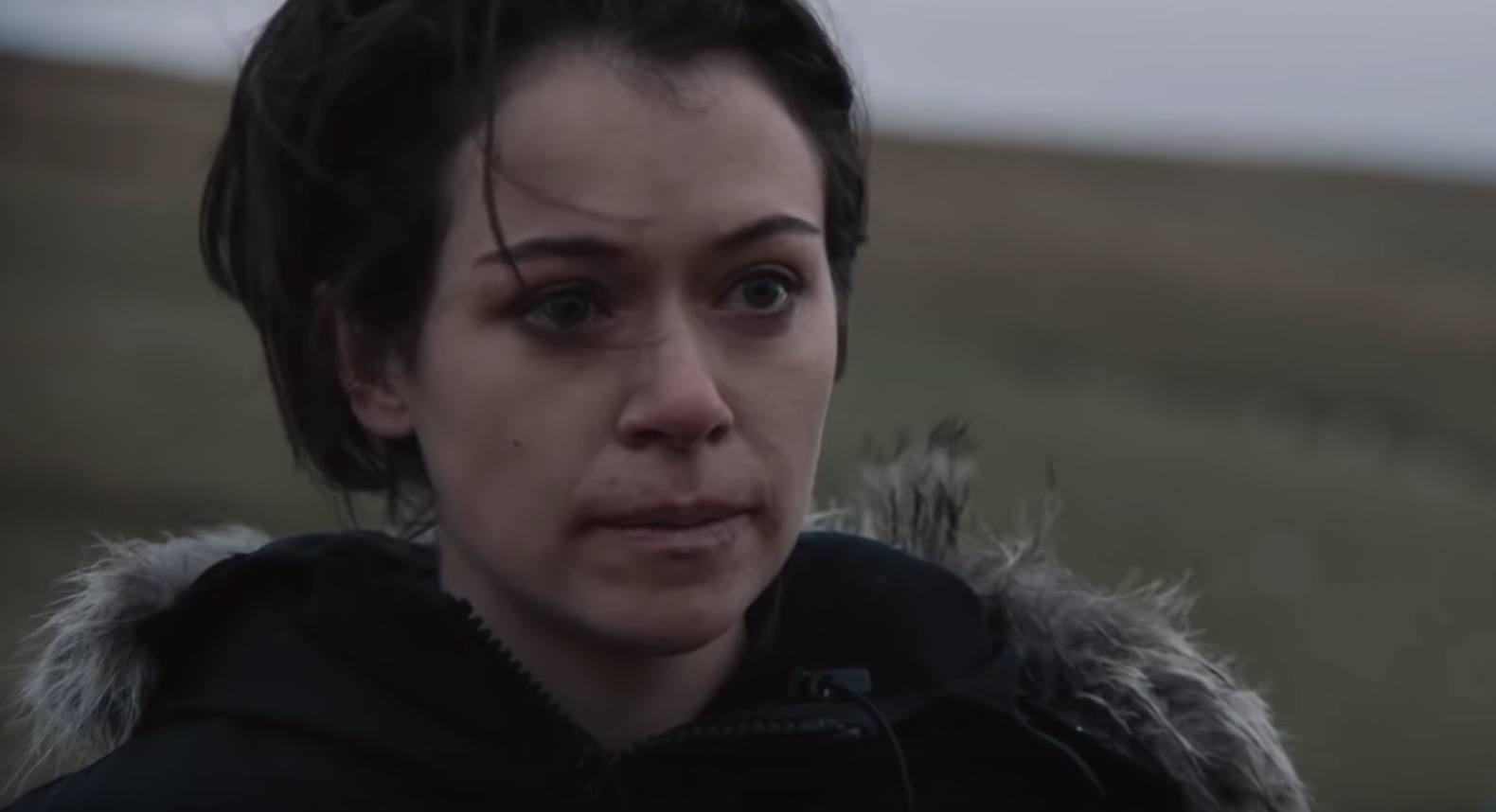 Pink Wall
Plenty of films have sidestepped a more complicated formula in the hopes of coming up with a romance easily solvable for audiences. Pink Wall, the directorial and screenwriting debut from Knightfall actor Tom Cullen, crumples up the formulaic boy meets girl story like it's an unwanted algebra quiz. The film's "relationship math" doesn't aspire to neatly meet an end, but to share a brutally honest, and ultimately satisfying, meditation on contemporary relationship dynamics.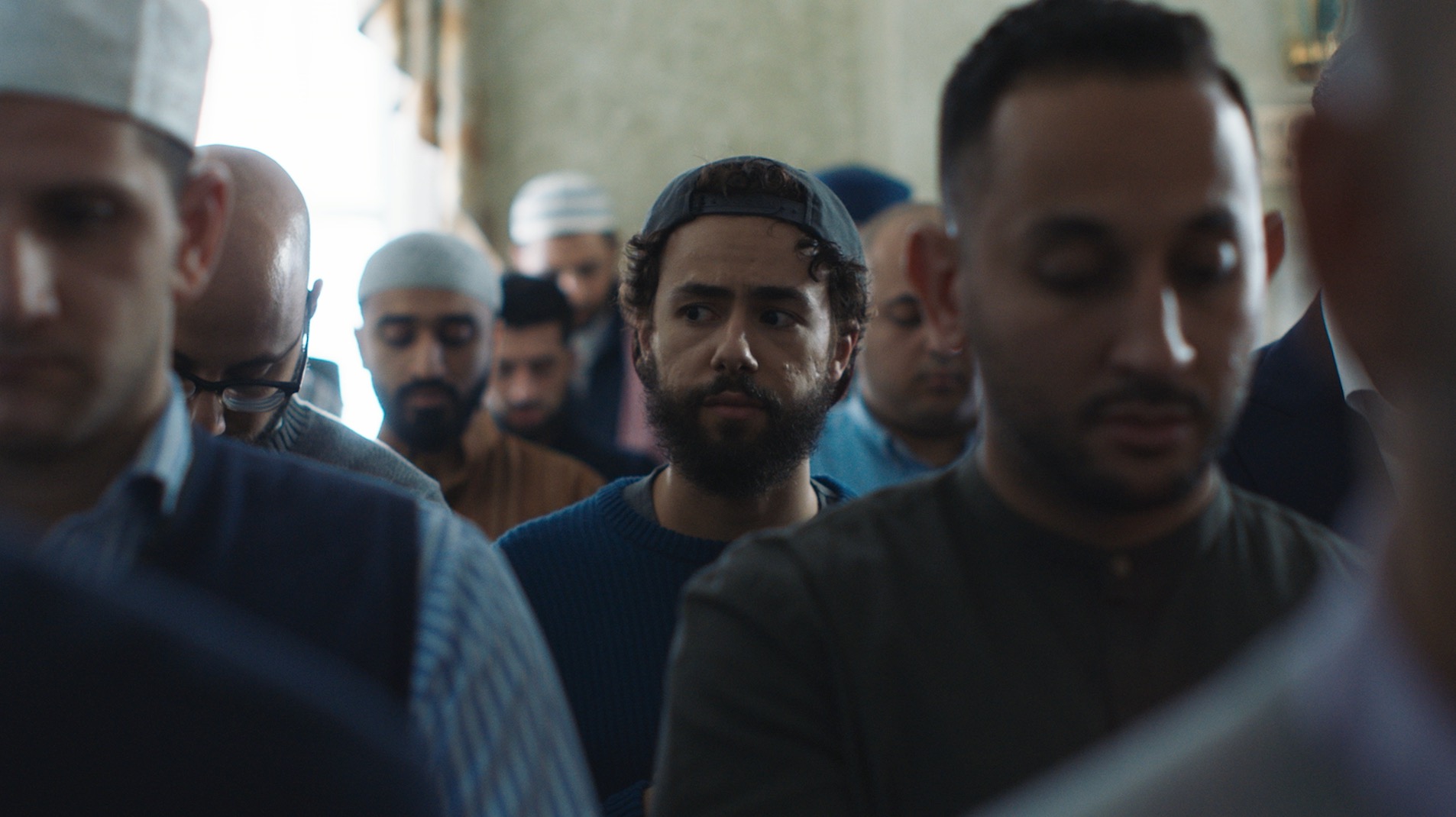 Ramy

 
Outside of the New York stand-up scene, you may not have heard the name Ramy Youssef. That's about to change in a hurry. Just weeks before he's about to film his first HBO special, Youssef premiered his new comedy TV series Ramy at SXSW as an episodic selection. Borrowing material from his stand-up set and personal life, Youssef stars as Ramy, an Egyptian-American from New Jersey who is balancing his millennial lifestyle (he works at a tech startup) and his Muslim beliefs.
Ramy pulls off the impressive feat of analyzing how Muslims fit into the fabric of contemporary American culture without being overtly political. Youssef's star burns bright–his quick-witted style of humor is both earnest and infectious, elevating the cast around him–but the show is really a vehicle for a discussion about the extent to which religion plays a role in our lives, and a display of a shared commonality with a Muslim community that has been stereotyped in pop culture for far too long. Through Ramy, his friends, and his family, you see more common ground than differences, and the latter is conveyed in a way that's educational and often unexpectedly hilarious.
The SXSW Audience Award winner for episodic premiere is a critical darling too. As our TV critic Nick Harley wrote in his glowing review of the series: "With a talented, singular voice at the helm that's smart enough to highlight as many universal truths as foreign concepts, Ramy is yet another shining example of why Hollywood needs to keep propping up new, distinct voices."
Read our full spoiler-free review of Ramy here.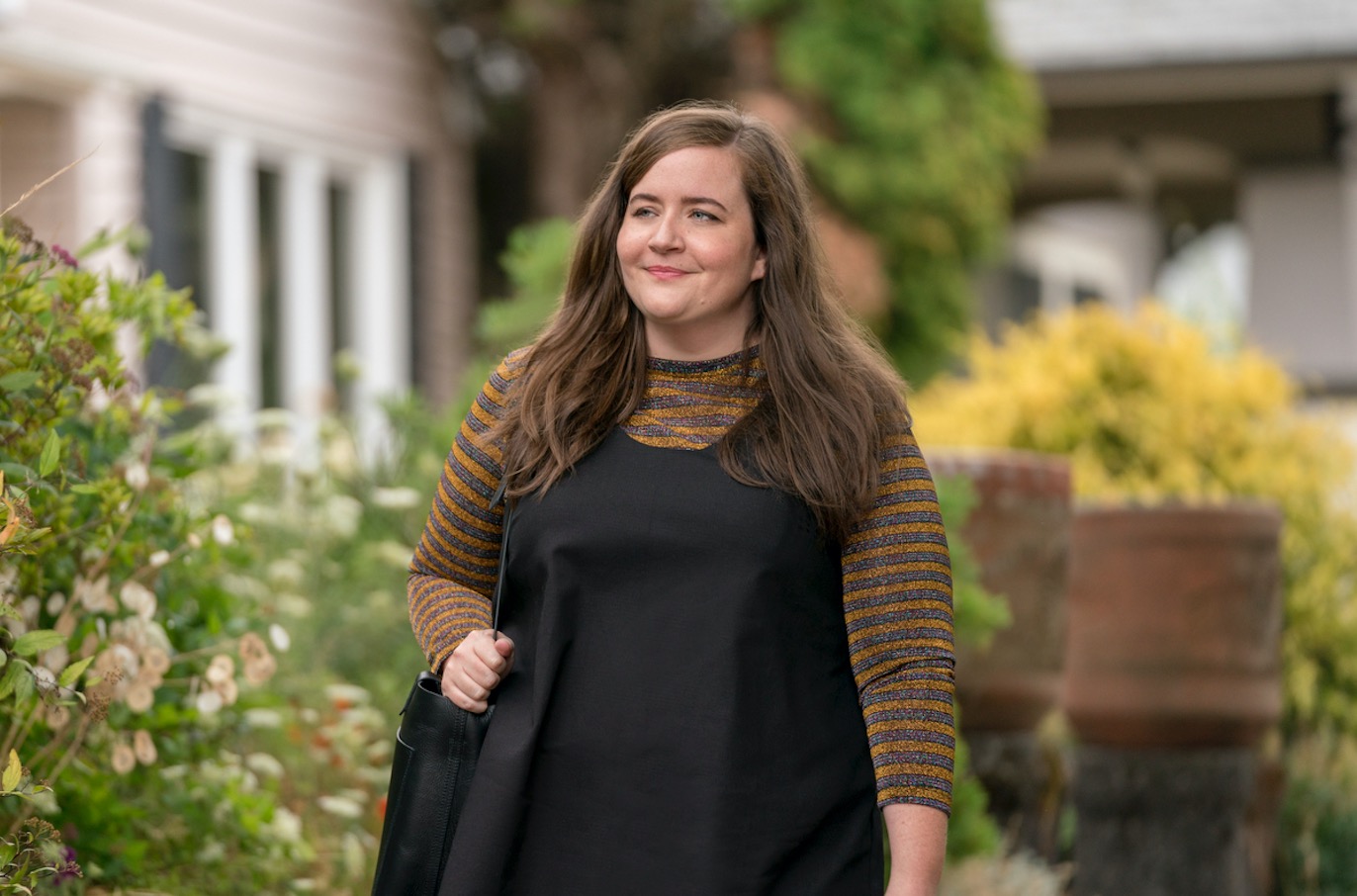 Shrill
Hulu was two for two with its episodic premieres at SXSW. Shrill, based on an unapologetically feminst essay collection and memoir from Lindy West, gives a voice to overweight women who don't often see themselves in media or have their stories told from their point-of-view, especially in a lead character. Who better to step into that role than Aidy Bryant, the Saturday Night Live standout, who brings the necessary levity to counterbalance a brutally honest look at how society views fat women, the effects of suppressing self-doubt and shame, and the catharsis of learning to love yourself for who you are. Credit to the writing staff, which includes West, Bryant, and Ali Rushfield, for avoiding the pitfalls of the medium; Shrill is a coming-of-age comedy, but it never forgets that people are a constant work in progress. More importantly, it's about speaking up when it feels like the world is trying to put you down. When we spoke with Bryant during SXSW, she said of reading West's book, "It was just the first time I ever saw myself in something. I was like, 'This is how I always felt.' And Lindy did such a beautiful job of crystallizing these things I had felt for a long time and always wanted to say." With Shrill, Bryant has the perfect platform to finally speak her truth.
Read our full review of Shrill here.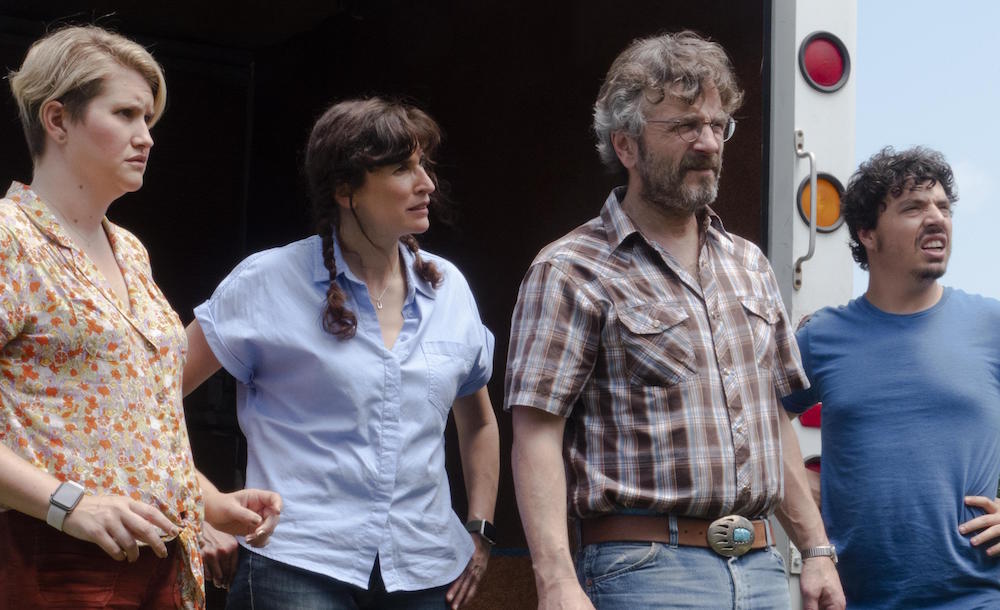 Sword of Trust
If more than a century of rewriting history has proven anything, it's that folks will believe what they want to believe. But how much you judge them for it becomes a point of great humor and moral malleability in Lynn Shelton's new comedy that enjoyed a SXSW premiere last night. Starring one of the great gabbers of our day, Marc Maron, Sword attempts to converse with a social media-enabled alternate universe where delusions become shared "flat earther" movements, and it traces this type of nonsense back to one of its earliest American sources: a war of Northern aggression that, according to a certain subset in the movie, ended with the North's unconditional surrender. And why not? In a world where the "hollow earth" theory is making a comeback, why not imagine Robert E. Lee completely defeating Ulysses S. Grant, perhaps while riding a dinosaur?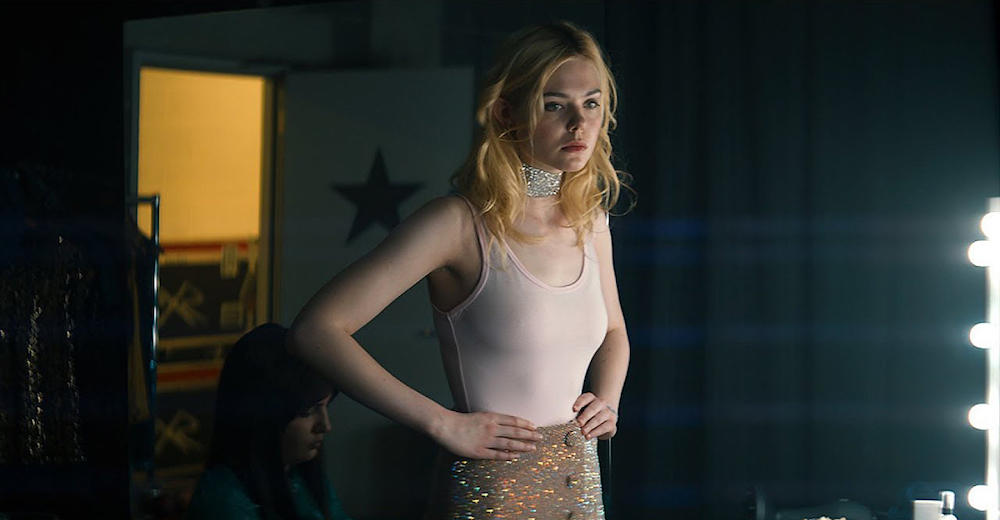 Teen Spirit
A traditional and even by the numbers yarn about musical self-discovery, the picture still knows what poppy charms lie in the space between illusion and reality, reverie and business acumen. It is Elle Fanning dancing by herself in a bedroom and singing to no one in particular, even as she actually stands rigidly on a stage, recalling that glorious memory of idleness and attempting to manufacture that euphoria again. In its best moments, Teen Spirit is a snapshot of the appeal of pop music and why there will always be teenagers idolizing its synthesized alchemy—it also is a way for writer-director Max Minghella to transition from acting to behind the camera in a film that provides plenty music video-adjacent fantasias.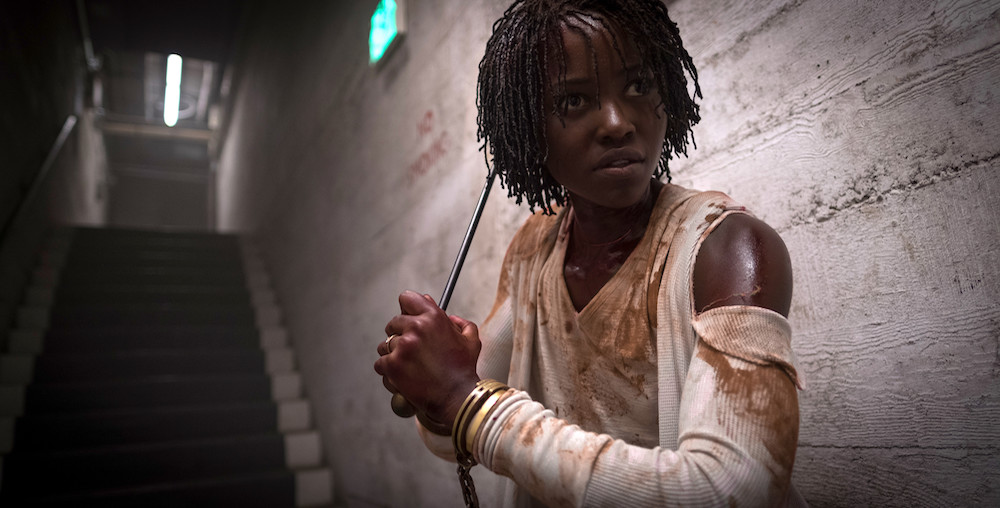 Us
Keeping his promise that the next film would not technically be about race in America, Peele instead has crafted a horror movie that's an allegory for life in the U.S. It's also one that is defiantly more horrific, in the genre sense, than anything in the satirical Get Out, while likewise being more viscerally evocative. Uniting with cinematographer Mike Gioulakis, who's been the DP on some of the most visibly dazzling chillers of recent years, including It Follows, Peele crescendoes his intimate family drama into a stealth 116-minute epic that might be the most beautiful-looking horror movie of this decade, as well as perhaps the most top heavy. With money to burn after an Oscar win, Peele is scaling lofty heights, and heading toward an altitude that many fans will not necessarily expect. But with moments as fearsome as Lupita Nyong'o standing in high-morning light on a boardwalk engulfed by fire, Peele's reach is very long, indeed, even if the grasp remains slightly longer.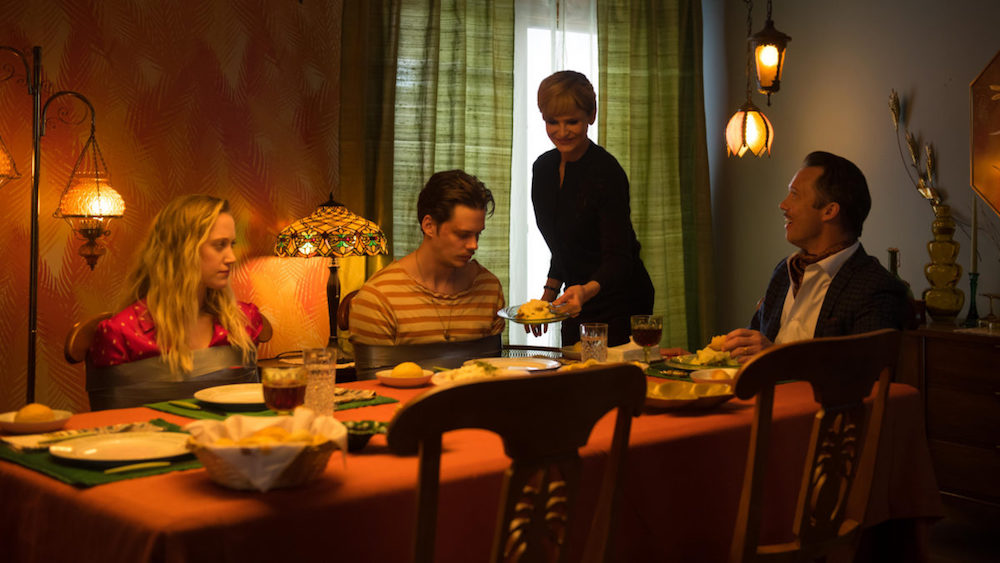 Villains
In a festival that saw a plausible account of how the real Bonnie & Clyde died, Villains offers a gonzo if somewhat uneven version of multiple variables of the archetype. In one corner, you have Bill Skarsgård and Maika Monroe (Pennywise and It Follows' Jay Height making a surprisingly convincing young nutjob pair of lovers) and in the other is Jeffrey Donovan's George and Kyra Sedgwick's Gloria. The latter are seemingly respectable homebodies in an upper middleclass neighborhood that Skarsgård and Monroe's bandits break into while on the run from the cops. They should've picked another house.
Essentially a generational conflict between youthful and morally ambiguous anti-heroes and the older, more sadistic villains they could grow into, the film has a chipper tone and style that is almost all surface, yet it can be an occasionally dazzling one where Donovan's George is concerned. Sporting a Southern accent so thick you'll be forgiven if you suspect it's an affectation, George is amiable right up to the point where he's chaining you in his basement. It's a dark comedy tailor-made for the midnight movie set with a meta-commentary about boomers versus millennials thrown into the schlocky blender.
What We Do in the Shadows
Turning excellent films into excellent television tends to be a fool's errand, but at least judging by the pilot for FX's What We Do in the Shadows, the secret might just be getting the same creative team behind the film to at least produce and oversee the transfer. With filmmakers Taika Waititi and Jemaine Clement on board to executive produce the vampire half-hour comedy series—as well as write and, in Waititi's case, direct an unknown amount of episodes—the series retains the wickedly dry sense of humor from the cult 2014 film about vampire roommates driving each other to murder… and not just the virgins they have locked up in the basement.
Moving the story to a different set of Eurotrash vampires who've bumbled around Staten Island for more than a century, the first episode of What We Do in the Shadows has sardonic bite and an updated milieu of vampire fiction to mock, including True Blood getting some pointed digs. Yet it is the additional flourishes not found in the 2014 film, like Mark Proksch as the fourth flat mate who's an "energy vampire" that gets his fill by annoying strangers and acquaintances to the point of suicide, that really make this one worth tuning in to every week.
You can also read our culture critic Tony Sokol's own separate thoughts on the pilot right here.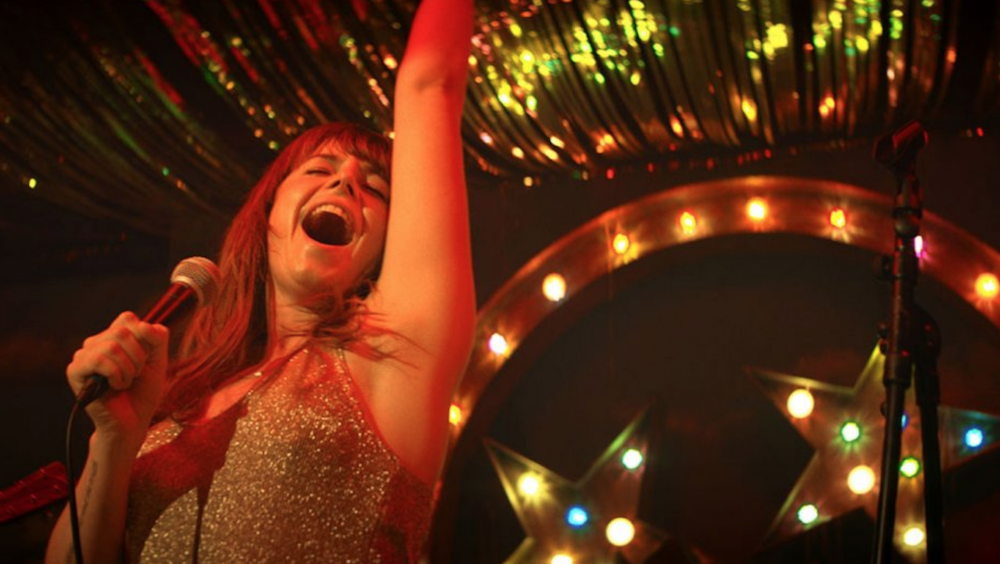 Wild Rose
Continuing the zeitgeist-defining need to see actors sing in heart-rending character studies, Wild Rose is exactly that narrative within a fairly unique setting: Jessie Buckley, in a star-making role, is Rose-Lynn Harlan, a young Scottish woman obsessed with American country music (just don't call it country/western lest you want a lecture). Her life is in turmoil when the film starts, having spent several months in jail and away from her daughter who lives with her mother (Julie Walters), but Rose is a dreamer who only needs that dream—which is to sing on a Nashville stage like her idols Johnny Cash, Patsy Cline, etc.
A fairly standard musical drama, writer Nicole Taylor and director Tom Harper approach it with a poignant verisimilitude about alienation, and from the curious angle of an Americana-loving subculture even in the most remote areas of the British Isles. Also with a handful of crackerjack musical numbers, Wild Rose is a sweet diversion when on the mic.
Yes, God, Yes
Growing up can be an awkward experience—just look at some of the other films on this round-up!—but it shouldn't feel like a shameful one. Yet that experience endured by Karen Maine in her adolescence forms the basis for the whip-smart Yes, God, Yes, an evocative coming-of-age story set in a Jesus Camp that seeks to keep teenagers infantilized. One such reluctant doubter of this whole experience is Alice (Stranger Things' Natalia Dyer), a young woman who regrets discovering masturbation… yet thinks maybe it's not so bad when even her own priest believes and spreads false rumors about her love life.
The directorial debut for Maine after she co-wrote Obvious Child, Yes, God, Yes continues her interest ing exploring universal issues from the often overlooked (or repressed) female perspective. Noting the sly differences in how sexuality is presented to boys and girls, even in a religious cult like scenario where all sex ostensibly leads to hell, the picture provides Dyer with a quietly effective showcase that is lightyears away from Hawkins, Indiana. Additionally, its acute exploration of late '90s/early '00s culture, from the music to the questionable reality of teenagers learning about sexual positions from strangers on AOL Instant Messenger, makes this a unique time capsule. Still, as a sequence where a nun almost discovers Alice with a broomstick (a la the type of gratification that had women condemned and hanged as witches for centuries) echoes, it is one of eternal timeliness.
read more: Must See Movies of 2019
David Crow is the Film Section Editor at Den of Geek. He's also a member of the Online Film Critics Society. Read more of his work here. You can follow him on Twitter @DCrowsNest.