Features
SXSW Film Festival 2018: The Movie Round-Up Aftermath
Our team looks back at the 20+ films we viewed at the SXSW Film Festival to round-up what we liked and didn't during the fest.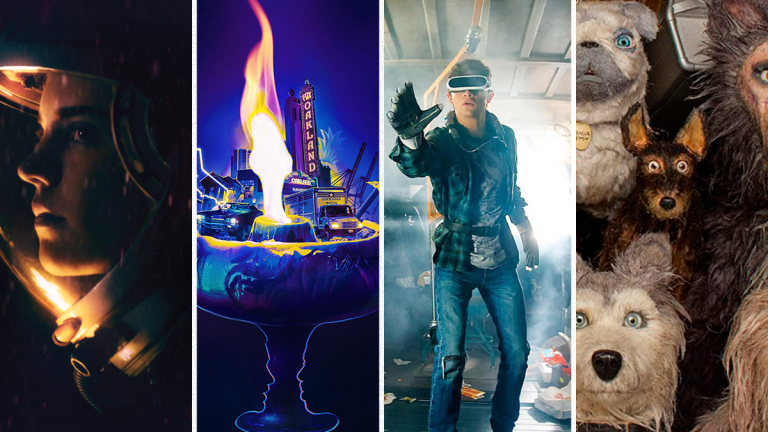 The 25th annual South by Southwest Film Festival is over. And like runners at the end of a particularly arduous marathon, we are both relieved and immediately wistful about the ground just travailed over a glorious week in Austin. For unlike most other SXSW festivities, the film festival went from the gathering's opening night all the way to the final weekend, screening well over a hundred films, many of which we at Den of Geek are sad to have missed (including the SXSW jury prize winner Thunder Road, as well as the apparently powerful chillers like A Quiet Place and Hereditary, among others).
Nevertheless, we were able to see over 20 of the films while there, and we've wrapped up our overall thoughts about them for your reading pleasure below. Some we liked, some we didn't, and some we'll be raving about for months to come. Presented in alphabetical order, you can find all of our thoughts below about an all-too-brief sojourn to the Lone Star state.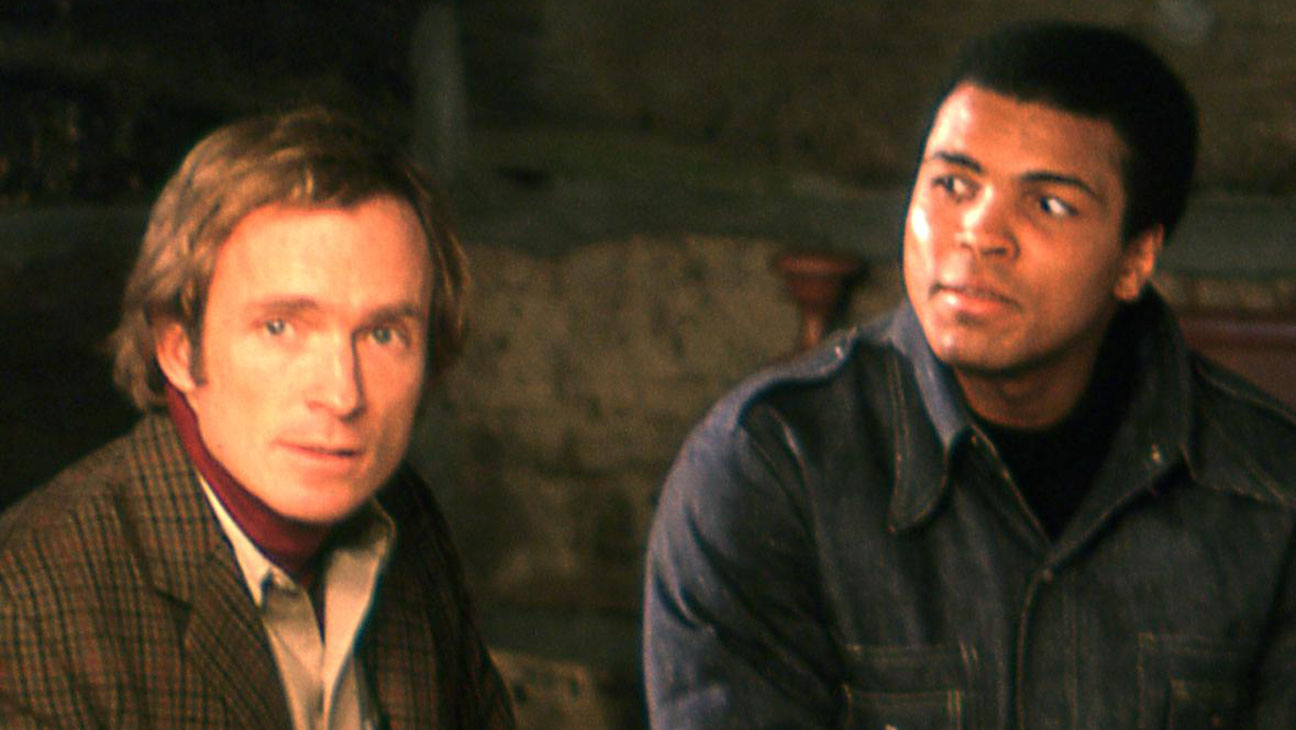 Ali & Cavett: The Tale of Tapes
Filmmaker Robert S. Bader continues his close collaboration with Dick Cavett by using Cavett's first-hand perspective—and his talk show from that era—to document many of the mid-20th century's biggest social upheavals and events. In the case of The Tale of Tapes, that means examining Cavett's unexpected and long lasting friendship with Muhammad Ali, the self-proclaimed Greatest heavyweight boxer who ever lived.
The film is structured around the generally well-known Ali saga, including his conversion to the Nation of Islam, his culture war-defining refusal to be drafted in the Vietnam War, which in turn led to him being banned from the sport of boxing for years, and of course his comeback and legendary rivalry with Joe Frazier. But while the film does not reveal to many new new layers of Ali, it does a solid job of creating an intimate vantage point to history, contextualizing the media skepticism and cynicism toward a black athlete who dared to speak out, and finding some echoes of today where presidents still can single out black athletes as being ungrateful.
What ultimately brings the film together for historians and enthusiasts of pop culture are some hilarious and forgotten moments of Cavett's kinship with the champ, which goes from professional to genuinely affectionate, as well as Cavett's modern recollections of some rather sordid stories of their partying off-camera.
All Square
Among SXSW's world premieres, All Square sneaked up on me as one of the sweetest and most charming surprises of the fest. Director John Hyams has had a prolific career in television and B genre movies, but with All Square, he comes upon the type of absolute harmony that only occurs when a brilliant idea is met by equally cunning talent in front of the camera. And in this case, the latter comes in the form of a pitch perfect Michael Kelly, who plays a burned out bookie and small-time criminal named John. Once pegged for a career in professional baseball, John ended up spending his life doing what his dad did: letting gamblers and sad sacks bet on actual ball players.
Thus after an unusually bad year, John stumbles upon a novel idea when he realizes he can start placing bets on his small town's little league games during the off-season. The money begins rolling in, and a reckoning is implicitly preordained. In the meantime, however, Kelly shakes off his supporting schlub status to revel in playing a guy who is smarter than he seems, but that is easy for others to miss given his wide-ranging contempt for everyone around him, save for a young spritely kid named Brian (Jesse Ray Sheps). Sure, John is using the boy to size up the mechanics of the little leaguers, but his general admiration for the lad is just enough to stop John from being an irredeemable prick, all while deftly avoiding a story about a broken man becoming whole. The film also features some delicious cameos from Josh Lucas and Tom Everett Scott.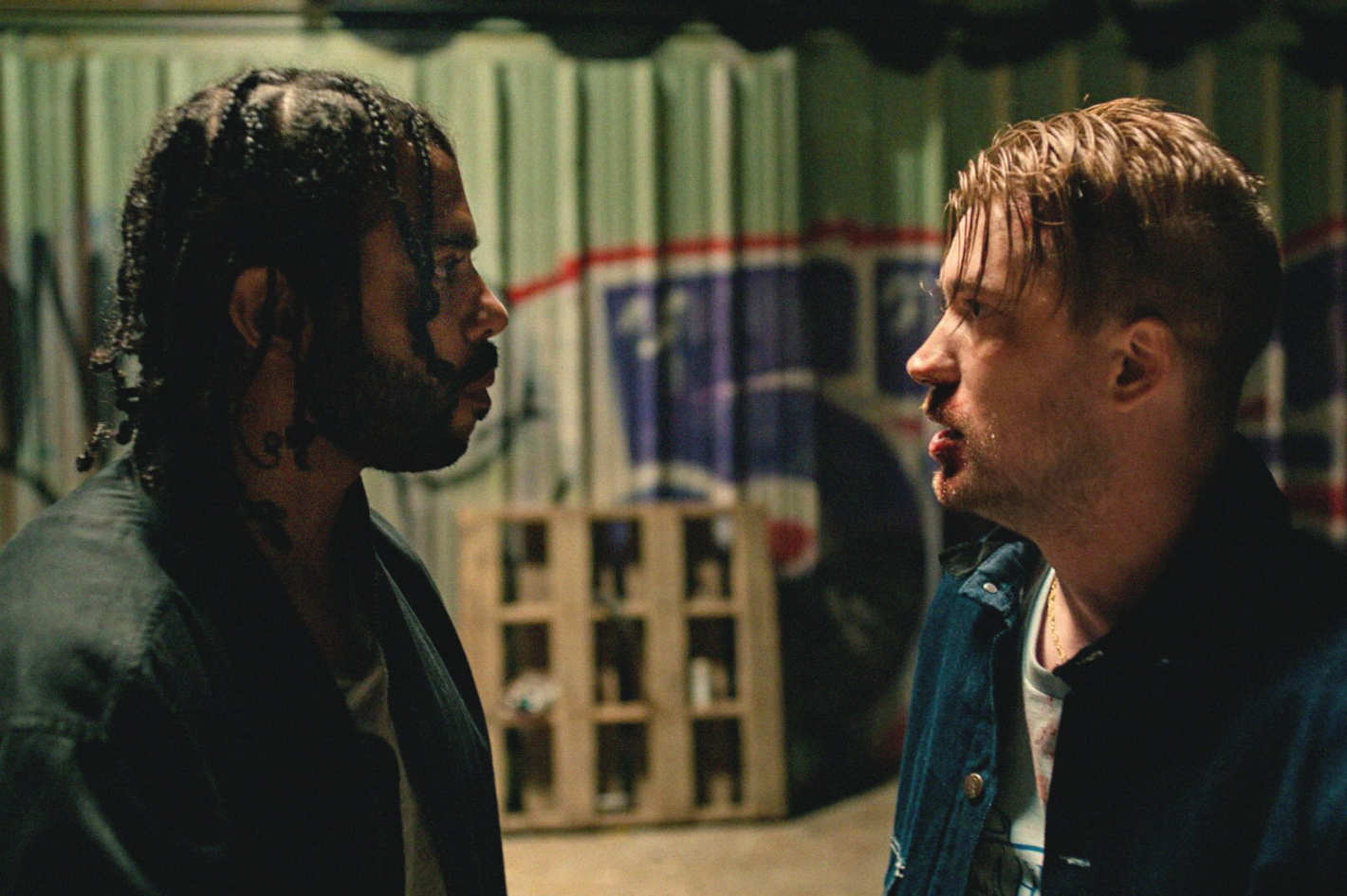 Blindspotting
Release Date: July 27
One of the great joys of attending festivals is seeing new, diverse projects take center stage. Blindspotting certainly falls into that category by daring to take bold tonal and visual risks in tackling heady, culturally relevant issues in today's society. The film has the kind of bravado you'd expect to be made from seasoned vets, but it actually comes from a trio of longtime friends doing a film on this scale for the first time.
From director Carlos Lopez Estrada (his first feature film) and rookie screenwriters and stars Daveed Diggs (Hamilton) and Rafael Casal, this coming-of-age story is set in Oakland and follows Collin (Diggs), a convict who is counting down his final days in a halfway house. He works for a moving company alongside his best friend Miles (Casal), a hothead known for putting Collin in unwanted situations. Late for his curfew one night, Collins witnesses an all-too-common scene of police brutality after a white cop guns down an unarmed black man. Without any recourse, Collin moves on, but bouts of anxiety from witnessing the shooting follow.
Blindspotting approaches issues of police brutality, masculinity, and lost identity with an honesty and vulnerability that's refreshing. Stylistically, the film is unique in that the characters periodically break into spoken-word, or poetic-verse, or what is essentially a rap music video in one memorable scene. These lyrical moments, and Lopez Estrada's vision, elevate a universal story with a confidence and pride that leads to a humorous, gritty, and at times surreal visual and linguistic depiction of their city. (Read our full review here.)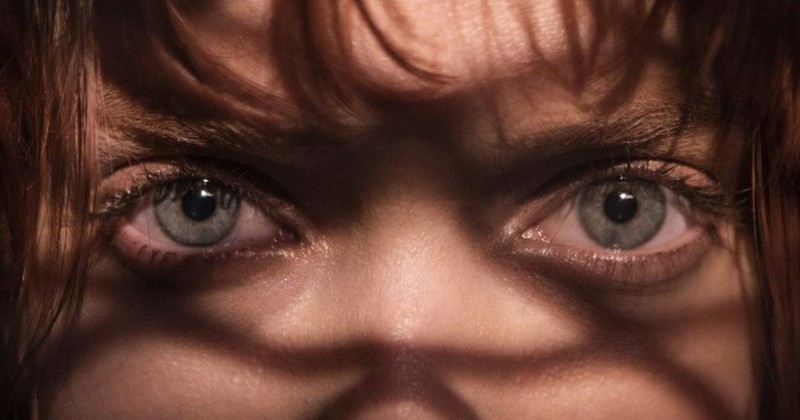 Elizabeth Harvest
As a visual and tonal exercise, Elizabeth Harvest was one of the more twisted novelties at this year's SXSW, even if its screenplay would often collapse beneath the weight of its lofty ambitions. As a merger of Gothic literature and 20th century cinema chic, the film is loosely based on the French folktale "Bluebeard" but owes just as much to Rebecca, Gaslight, and the like. The eponymous Elizabeth (Abbey Lee) is a young and beautiful woman who seems happy to have married a rich and brilliant (and old) Nobel laureate played by a scenery-chewing Ciarán Hinds. Whisking Elizabeth to his ultramodern mansion in the hills, he allows her access to his art, finances, fashion, and even his enigmatic yet queerly sympathetic servant Claire (an underused Carla Gugino). There is only one caveat: Elizabeth must never go into a secluded room on the complex. So of course she does.
The film has a number of narrative twists and turns from there that are generally unexpected, but sometimes only due to the incredulity and absurdity of it all. But why the picture will work for a certain cult audience down the line is due to its hypnotic style and trendy visual palate, which evokes Dario Argento and Brian De Palma, complete with the use of mood-colored lighting and split screen imagery. It also is evocative of those stylized films due to its indulgence in sexuality and a general sensuality that is clearly not intended for the Woke Twitter subculture, even if there are some nominal attempts at crafting a feminist reading onto a story about a man who is trying to create (and perhaps destroy?) the "perfect wife."
It is fair to say that writer-director Sebastian Gutierrez's film can be at times chaotic, yet there is a tangible playfulness to its perversity, and the visual style can be intoxicating, even when its story is not.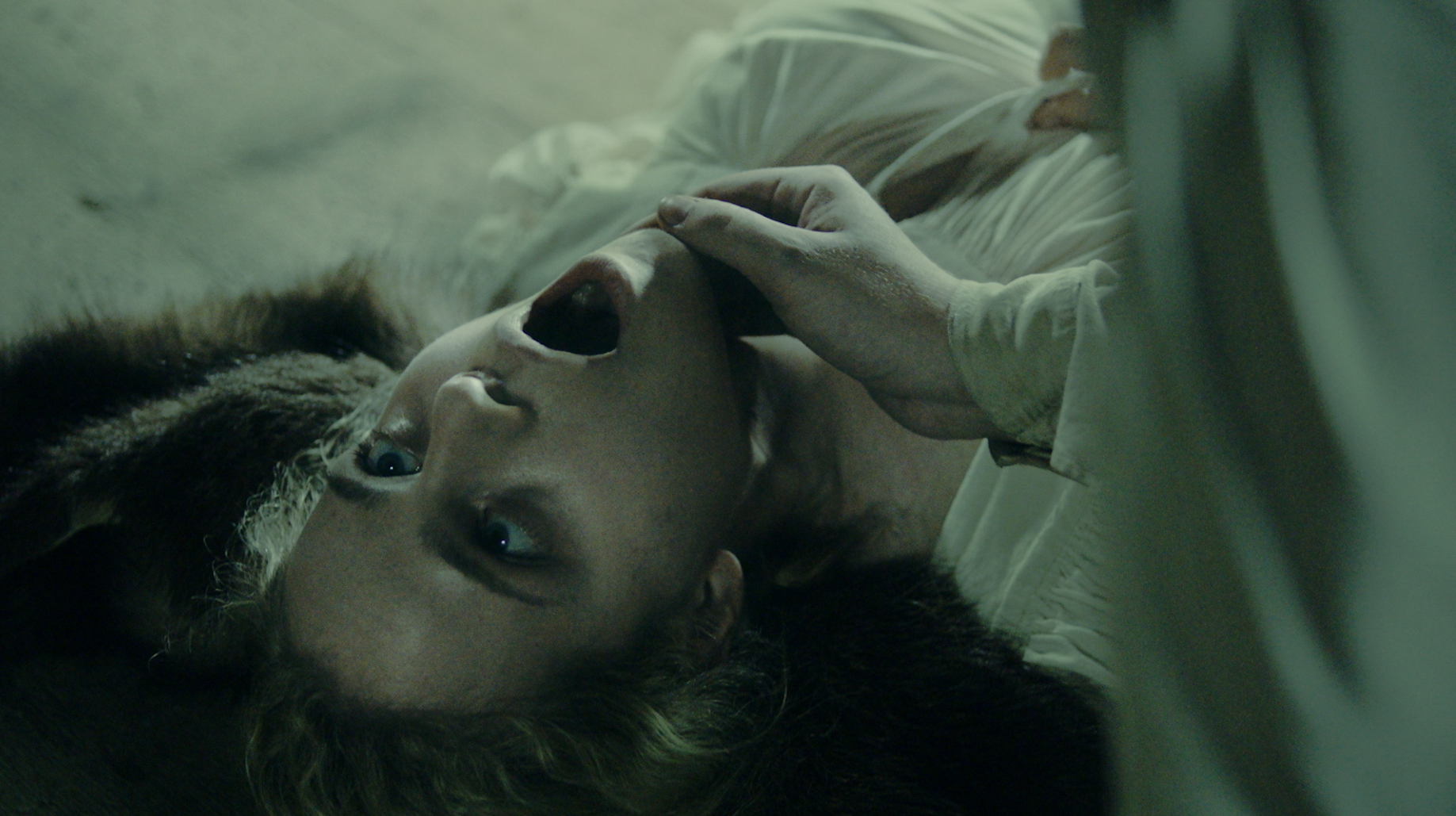 The Field Guide to Evil
Something akin to being the film festival experience in bite-sized form, The Field Guide to Evil is an anthological horror film with a better hook than most. In a bid toward true multiculturalism, here is a collection of horror shorts from filmmakers around the world who are adapting the folklore of their own native lands for a potentially global audience. Unfortunately, as is usually the case with horror anthologies, the quality is not nearly so universal or egalitarian.
The highlight of the piece is the first short film from Goodnight Mommy's Severin Fiala and Veronika Franz. It recreates medieval Austrian superstition with a painterly eye and a dreadfully tense atmosphere, all while recalling how same-sex love and other "perversions" were threatened by supernatural demons. Yet the film's strong start mostly goes unanswered afterward. A few of the shorts can build to a sharp stinger, like Can Evrenol's Turkish entry about entities that hunt for newborns, or they're told with some relative ingenuity, such as Peter Strickland's dreamlike silent Hungarian short, "Cobblers' Lot."
But by and large, most of the shorts are too hampered by the limitations of budget, running times, or talent, and thus lack that truly unnerving affectation. In fact, some are downright incomprehensible, often with a propensity to always blame it on the goat, which in turn only makes me better appreciate just how perfect Black Phillip is in Robert Eggers' folklore-drenched The Witch from a few years ago. With that in mind, something like Field Guide's American short "Beware the Melonheads" (based on Midwest campfire tales) looks like a gory episode of Goosebumps in comparison.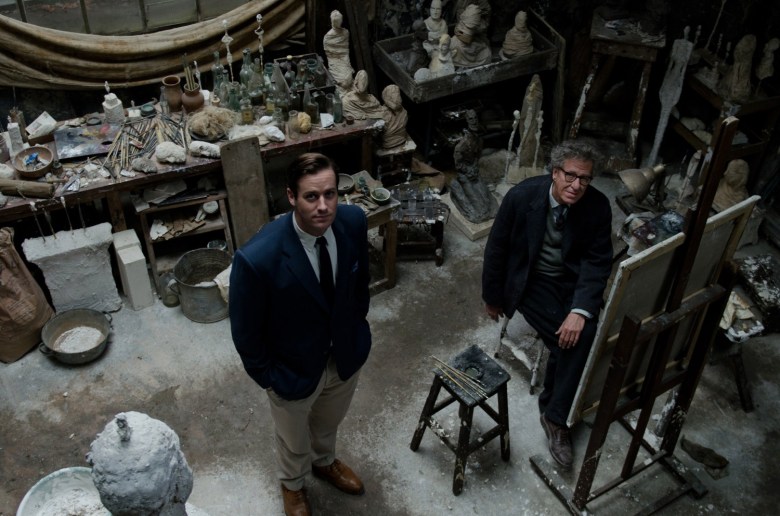 Final Portrait
Release Date: March 23
As an actor, Stanley Tucci is is an immeasurable treasure in the filmmaking world. As a director, his work has been more hit-and-miss, with Final Portrait unfortunately missing by a fairly wide berth. In spite of some finely tuned performances by Armie Hammer as writer James Lord and Geoffrey Rush as the perennially depressed artist Alberto Giacometti, the actual picture created between the two hardly feels complete.
Based on Lord's real-life recollections of being the last man Giacometti painted before his death, the film has the amusing conceit of chronicling an art aficionado being held hostage by a narcissistic genius who had promised that the portraiture would take merely an afternoon. Yet three weeks later, Giacometti continues to destroy and restart his work while being ever-distracted by his Parisian prostitute lover (Clémence Poésy), much to the silent horror of his common law wife Annette (Sylvie Testud). Still, he forces Lord to periodically reschedule his flight home to the U.S.
As an intimate study about how these two men connect—or don't—during that time, the film is by design patient, erratic, and about an unspoken pressure found between an artist and muse, a jailor and his prisoner. Yet while diverting, it never quite amounts to anything more substantial than a film about a man literally forced to fill the time while sitting in place. We're all doing that while watching the thing, so a little more poetry to the ordeal could have given the film its intended potency.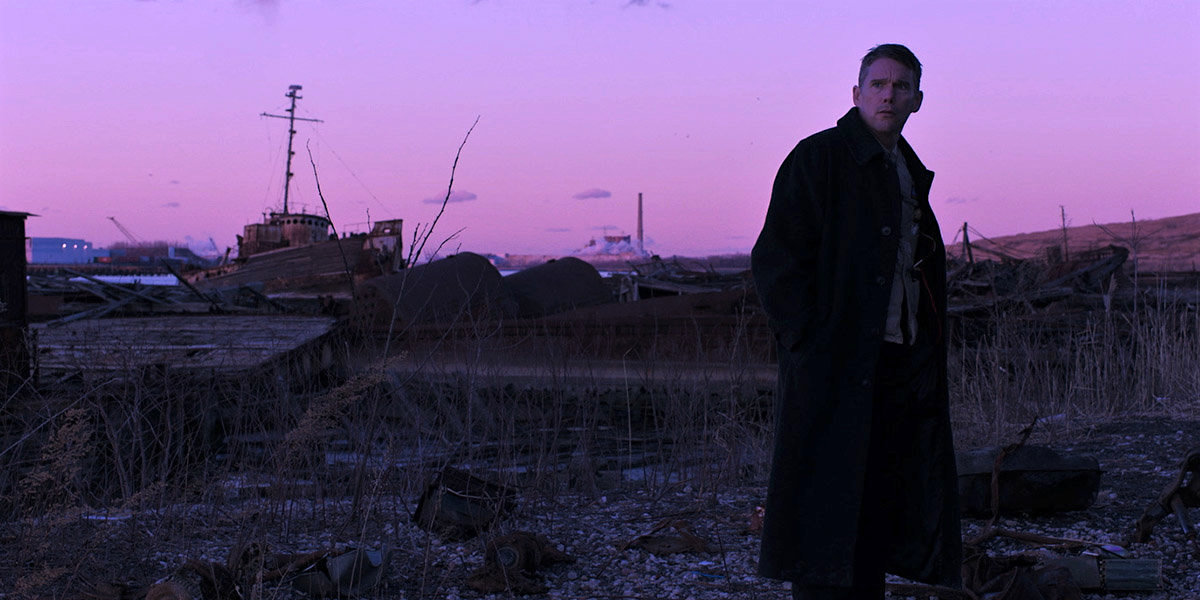 First Reformed
Release Date: June 22
Paul Schrader has written some legendary films about faith or the lack thereof, such as the existentially deadened Taxi Driver and the challenge to Christian orthodoxy that is The Last Temptation of Christ. He even penned and helmed one of the several Exorcist prequels we got in the last decade. Yet he considers his First Reformed to be his only spiritual film. And at least in terms of so candidly inhabiting the duality of faith and doubt, love and despair, it is hard to fully argue his point.
A quiet character study about an ex-military chaplain (Ethan Hawke) who must be the rock Gibraltar to his parishioners while living in a constant war with his own mind at home, First Reformed has a pensive frenzy buttressing its frequent quiet. Like sitting in a pew next to its writer-director as he mutters prayer after prayer in the hopes of quelling the fear that there might not be a God, the film invites you to stare at the abyss and try to imagine divinity.
Hawke's minister at times attempts to be visibly imitating what he imagines Spencer Tracy's priest might do in a given situation, but his voiceover narration from a privately kept journal is filled with delusion that creeps ever closer to the fatalism of Travis Bickle. The film's resolution to that conflict does not quite satisfyingly answer its questions of doubt, but then very little actually does. In the process though, the filmmaker and its star draw some intriguing juxtapositions between the holy and the human, including righteous skeptics and devout hypocrites alike.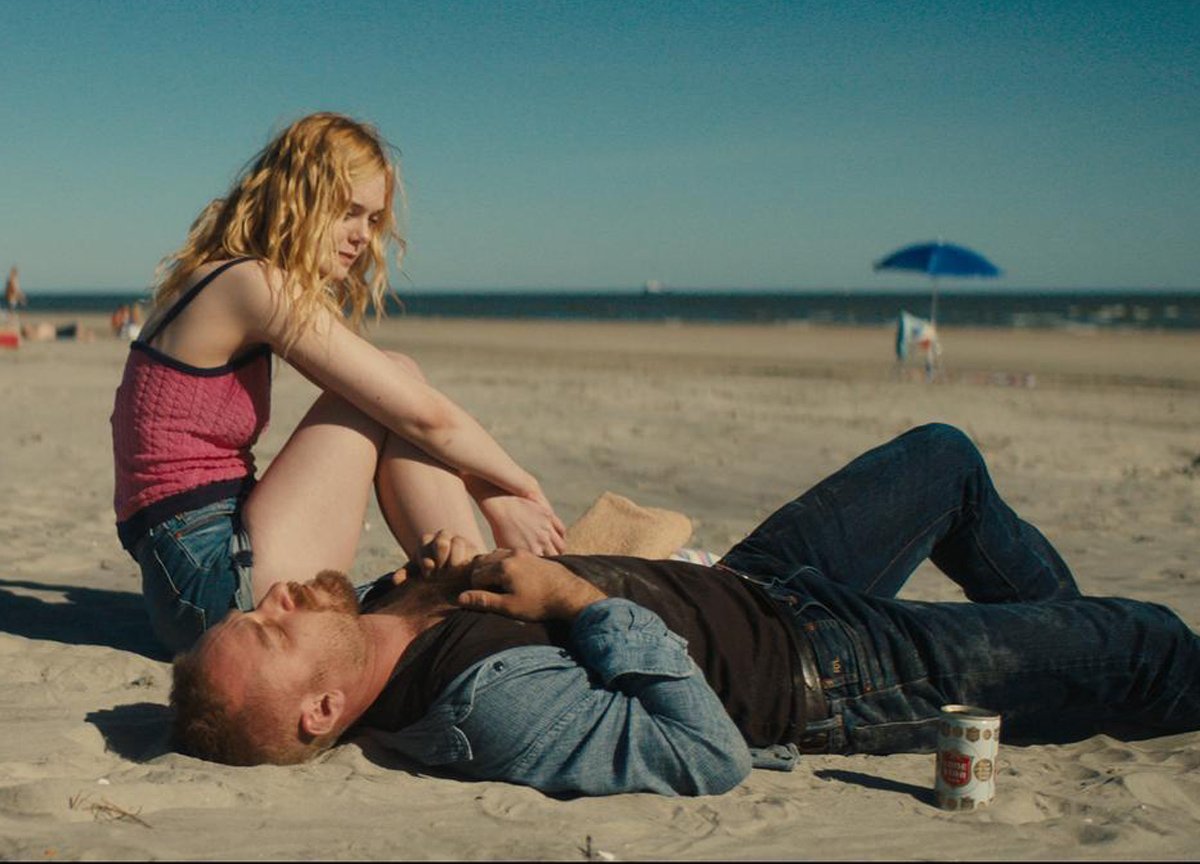 Galveston
When one thinks noir, the vision conjured is usually dark streets and rain-soaked pavement, yet writer Nic Pizzolatto has done a lot to mainstream the sunnier and more dried out Southern alternative to such nihilism, and this beautiful adaptation of his novel deepens that cynicism further with heartbreaking authenticity.
Told with a minimal but subtly empathetic eye by director Melanie Laurent, Galveston creates a raw-to-the-touch thriller that's more concerned with its broken people than the supposed thrills they seek. One is Roy Cady (Ben Foster), a middle-aged bad man still clinging to what is left of his soul, and the other is Rocky Arceneaux (Elle Fanning), a teenager who may never have been a kid and is working as an "escort" when Roy inadvertently saves her life from some violent johns during a heist gone wrong.
But in spite of this bloody and action-filled beginning, the film is really about Roy allowing Rocky and her little sister (Tinsley Price) to go on the run with him, out of the Louisiana bayous and into the seaside escape of Galveston, where they all believe sanctuary awaits. But there is no such thing in these kind of tales. Laurent tactfully subverts any of the seedier readings of Roy and Rocky's connection, which eventually is ambiguously borne from two weary people who life has beaten down into the very bottom of the mud. Even so, when this kind of tale reaches its inevitable third act, the film sidesteps convention in favor of brutal, graceful pessimism. And whatever life holds for these characters, their actors achieve a real transcendence. (You can read our full review here.)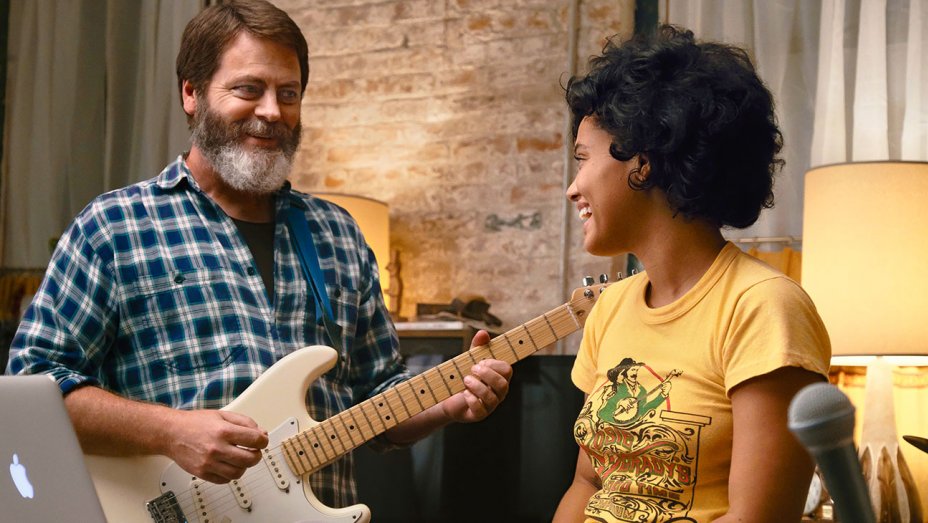 Hearts Beat Loud
Release Date: June 8
Music can be a soothing outlet for a lost soul, but it's perhaps most powerful when it's bringing people together. As is the case with Heart Beat Loud, a sunny dramedy about Frank (Nick Offerman), a single father and Brooklyn record store owner Frank who is connecting with his college-bound daughter Sam (Kiersey Clemons) through their jam sessions.
Stripped of any intense cynicism regarding the transitional state of the music industry, the film turns into a loving ode to the concept of a "family band" when Frank uploads a track he recorded with his daughter and it finds its way onto a Spotify playlist. The sudden success of the father-daughter band (dubbed by Frank "We're Not A Band") puts Sam in a tough position when she's due to be UCLA-bound in the fall.
It's a story about loss and maintaining a connection to the people you hold dearest in life that works best when Offerman and Clemons are working through the fray of a complicated summer for a small family. While Offerman is simply having fun playing a musician, Clemons' vocal talent radiates in every musical scene. The film's strength is in its casting with an all-star lineup filling out the call sheet, including Ted Danson, Sasha Lane, Blythe Danner, and Toni Collette.
Hearts Beat Loud is a capable little indie flick that doesn't try to overplay the story it sets out to tell. With a soundtrack worthy of a Spotify download, Clemons' breakout vocal work, and Offerman's layered performance, the film is a feel-good musical escape.
Isle of Dogs
Release Date: March 23
Wes Anderson is no stranger to animated mischief, so the droll voice behind The Fantastic Mr. Fox returning to the form with Isle of Dogs is very welcome, indeed. While his latest film does not quite live up to the heights scaled by George Clooney's undoubtedly grinning vocal work, or Anderson's last film, The Grand Budapest Hotel, there is no denying the immense charm found in a deadpan world of talking dogs and Japanese Samurai cults who have sworn to be the furry canines' ruin.
In the picture, a dystopic future finds dogs being marginalized because of a strange virus sweeping through Japan, which a politician descended from dogs' ancient foes uses as an excuse to banish all of the pets onto Trash Island. It is a grim fate told with the driest of symmetrically designed visual puns. A murderer's row of Hollywood talent, many of whom stem from Anderson's familiar troupe like Ed Norton and Bill Murray, are on hand to voice the dogs, while the humanoid characters not only speak strictly Japanese, but also do so with no subtitles.
The film can be a bit darker than most animated fare for families planning a night out, but adults will definitely fall in love with a film that celebrates pups in all their gross glory, especially as they run to the rescue of a small boy while taking a vote on whether to eat him or not if he doesn't pull through from a plane crash.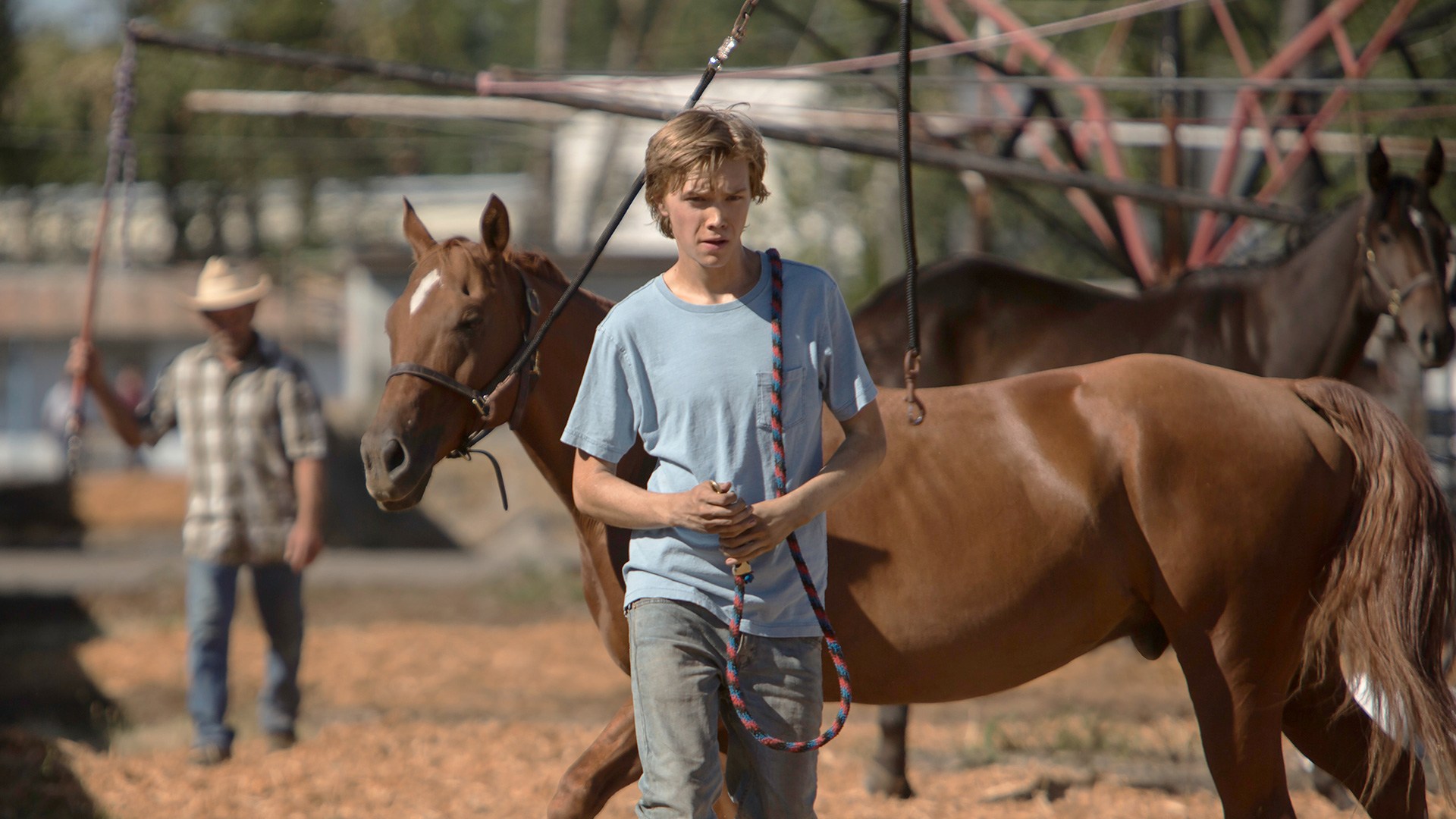 Lean on Pete
Release Date: March 30
Some stories use convention to follow a well trotted path, and others use these tropes to lead us somewhere we never thought to ride toward. Such is the case of Lean on Pete, ostensibly a film about a boy and the horse he hopes to save, even though it is really about something much more complicated and unsparing.
In the film, Charlie Plummer plays Charley, a boy without a mother and a lay-about father living in squalor. It's the reason the lad seeks a job to be around the creatures that catch his imagination; to be around horses. He works for a wonderfully nasty third-rate horse owner named Del (the invaluable Steve Buscemi), who beats his horses in week-after-week of measly quarter-mile races until they can't win anymore, then he sends them "down to Mexico," which sounds a lot like a glue factory to me. It does to Charley too, who after his own personal tragedies, puts all of his hopes and dreams on the idea of setting his favorite horse, Lean on Pete, free and away from Del, Mexico, and the whole affair.
But this isn't a wish fulfillment tale of escape. This follows Charley, a dumb kid with no money, well past the sunset and into the grim, dark, and starless night he has entered while on the run with a horse. The story takes ugly and inevitable turns, and forces audiences to deal with a harrowing reality as a boy grows up before our eyes in the most unfortunate of ways. It is not a happy tale, but it is an honest one—and honest to God heartbreaking too.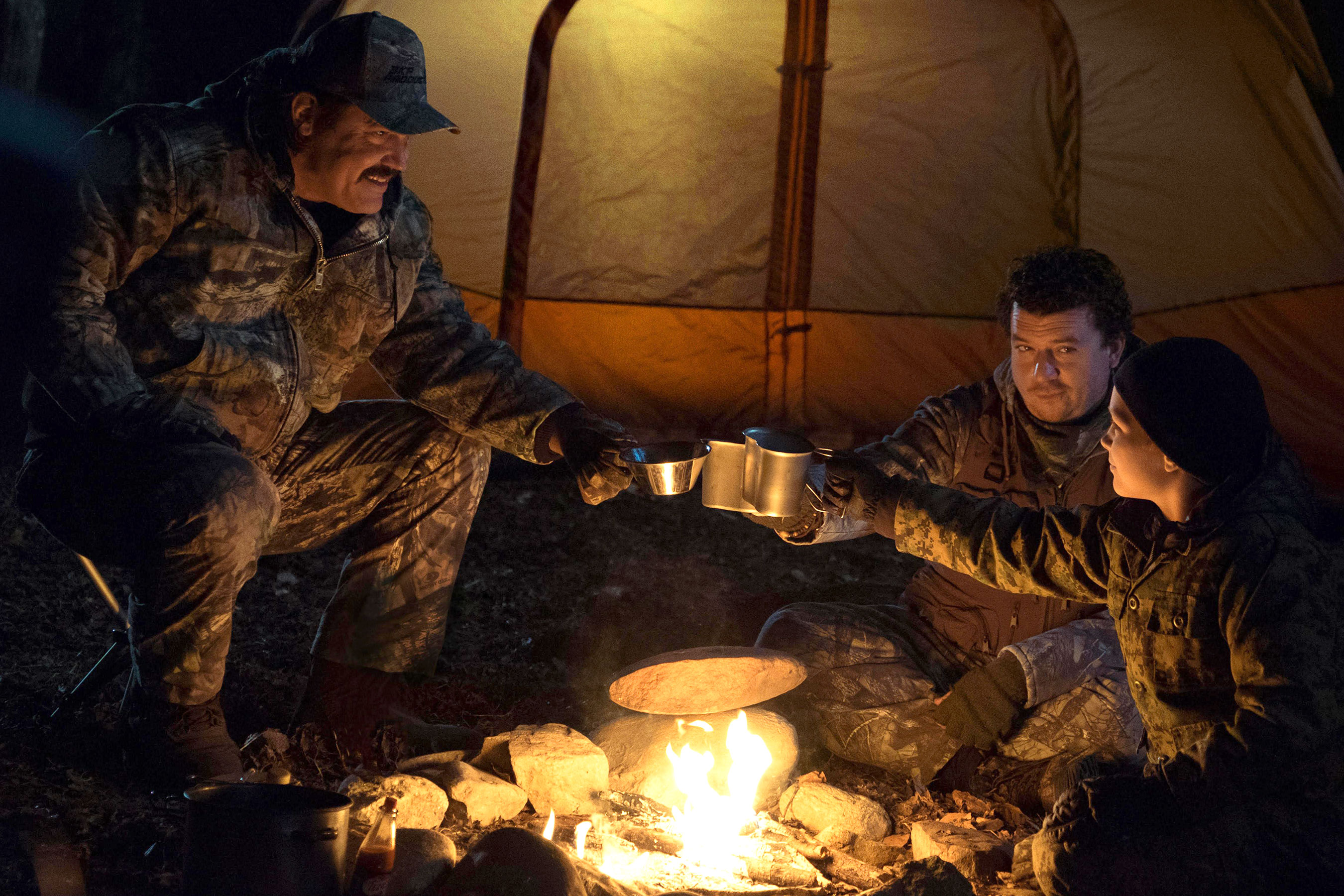 The Legacy of a Whitetail Deer Hunter
Release Date: July 6 (Netflix)
Fans of Jody Hill and Danny McBride, two-thirds of the dream team around the legendary Eastbound & Down, are prepared to follow the duo anywhere. And while they'll undoubtedly get some decent entertainment out of the pair's new film, a Netflix original, the project is not at risk of earning any new converts in spite of a winning performance from Josh Brolin. In the film, Brolin plays Buck, a good ol' boy who likes to hunt, if not much else. It is why he is divorced and his son Jaden (Montana Jordan) is ready to call another man "Dad." So Buck takes Jaden to the North Carolina mountains for his favorite pastime out of love, as well as opportunism, for Buck believes the low-rent hunting videos he shoots with his pal Don (McBride) are of historic importance… and this installment about a father and son bonding will be the best one yet. Needless to say things don't go according to plan, and that goes for the laughs too.
Brolin is undeniably charismatic as the lead character, and he bounces off McBride with terrific chemistry as the latter takes the off-beat, more supporting role while Brolin gets to play the Kenny Powers-esque narcissist of the piece. Yet other than a strong beginning that enjoys having it both ways by mocking and celebrating gun culture, the film's laughs are few and far between. It's a movie that's ultimately as lost as the woods as its dim knucklehead stars. (Read our full review here.)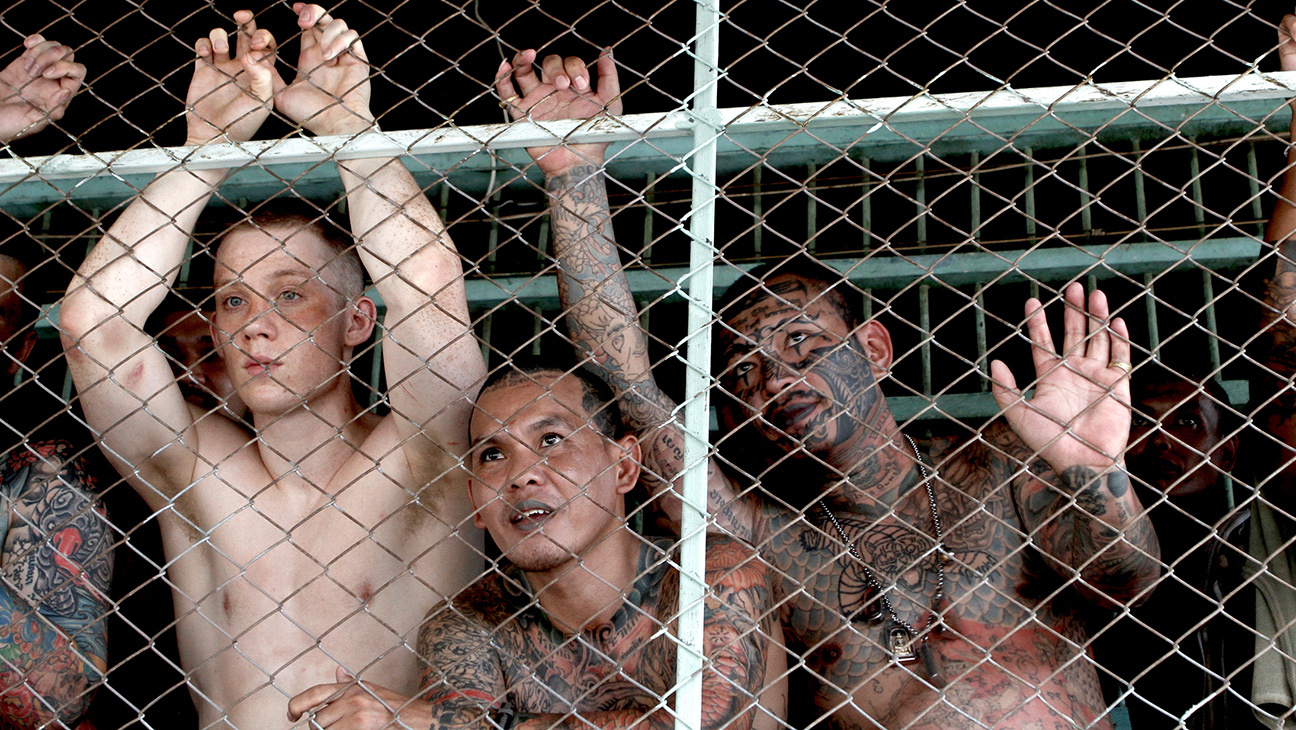 A Prayer Before Dawn
Not for the faint of heart, Jean-Stéphane Sauvaire's down and dirty bit of exploitation cinema is also the hardest hitting of the Midnighters we saw at SXSW. It's a lean and unapologetically mean piece that seeks to shock for maximum impact in its "true story" yarn about an English boxer who is arrested and caged in the inhumane prison conditions a Thailand prison. Not much more than that basic setup, you watch as a man is broken down and forced to adapt quickly in a barbaric world where he does not even speak the language… but might just excel at its lone entertainment of mixed martial arts fighting among the prisoners.
Not necessarily the action movie many will go in expecting, this is a bloody-nosed drama in which Joe Cole plays real-life Thai prison survivor Billy Moore, who would spend every night sleeping on a floor crowded by 30 or so other prisoners, and trying not to get up to go to the bathroom, for there was a strong chance of being raped on the toilet. Sauvaire films it mostly on handheld to extrapolate an uncomfortable sense of verisimilitude, complete with actual location-shooting in Thailand, and extras with real prison tattoos and palpable misanthropy. It is a movie without frills, and even the action, which is filmed in shaky close-up, isn't an escape for anyone but Billy. But for those who like seeing a film that bludgeons you across the face, this will have plenty of kicks.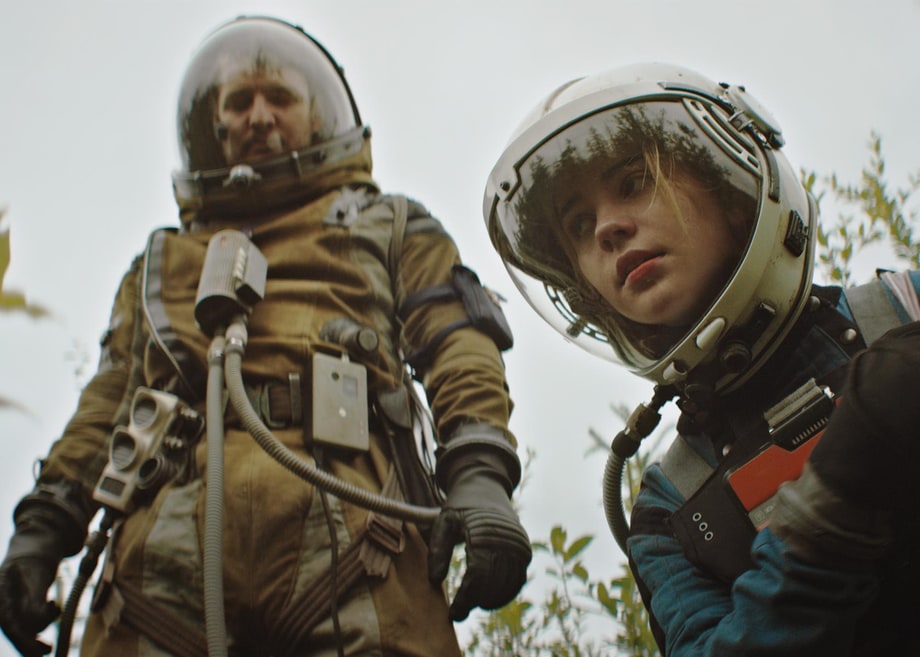 Prospect
Original and truly creative science fiction is hard to come by, which makes the ambitions hidden away within Prospect so satisfying. Despite a limited budget, the scope of writers and directors Chris Caldwell and Zeek Earl's vision, and specifically their screenplay, is bustling with imagination. It also has a scene stealing Pedro Pascal, which goes a long way for making up for any visual compromises.
Set in a future where life is cheap but space travel is expensive, a father and daughter team (Jay Duplass and Sophie Tatcher) crash land on a green planet they cannot get off… not that the father wants to when he realizes it houses a highly desirable mineral that will make him rich. Of course to obtain that MacGuffin, he'll have to go through some of the other cutthroats who got stuck on this rock first, including Ezra, a scoundrel and Han Solo-type played with optimized swagger by Pascal. Eventually, Cee, Thatcher's less greedy teenage daughter, realizes her best bet to getting out of here is to team with Ezra in spite of his violent tendencies. Together, they'll bluff and fight their way to an escape vessel.
Due to the financial limitations, the film loses some of its impact at depicting an alien world that looks a lot like North American woods, but it never loses its central hook, which is an unusual friendship between Cee and Ezra, nor is it anything less than persuasive in its Whedon-esque world-building that has a touch of Sierra Madre about its space Western/noir setting. Genre enthusiasts will eat it up, and for everyone else there is still Pascal owning whatever foliage scenery he's walking by.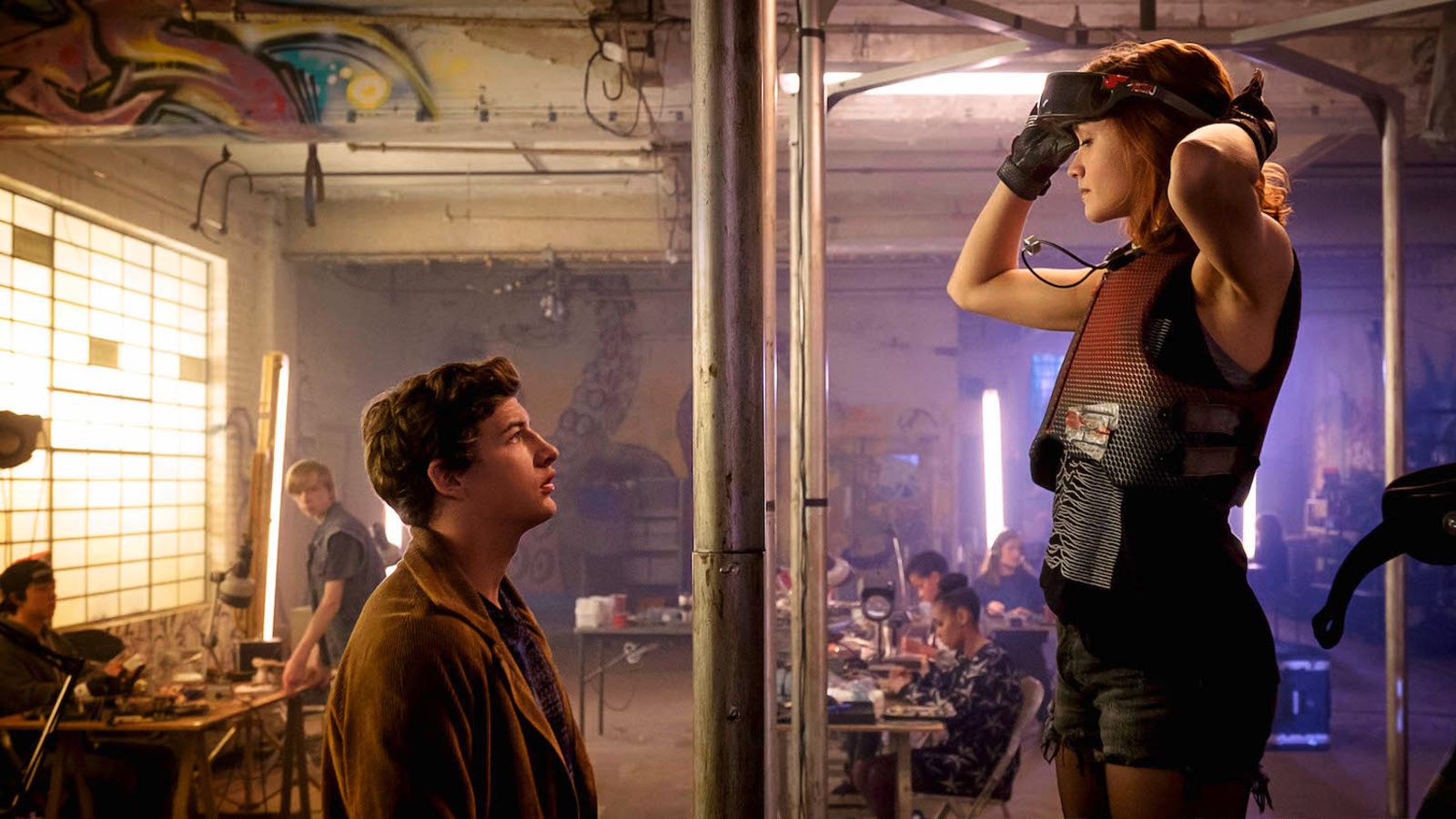 Ready Player One
Release Date: March 30
Ernest Cline's Ready Player One feels like the culmination of a pop culture landscape that has been firmly pointed in the direction of the past for far too long. Hence why it is such a joy to realize that the Hollywood adaptation of his work not only transfers its 1980s trivia night reference guide mindset, but does so with some genuinely fresh cinematic magic from one of the 1980s' greatest big screen magicians: Mr. Steven Spielberg.
As Spielberg's most entertaining and exciting film since his 2002 one-two punch of Minority Report and Catch Me If You Can, Ready Player One is a dizzying spectacle and an obvious challenge by the filmmaker for himself. Here he'll engineer the type of blockbuster awe that used to be his bread and butter, and that has been completely forgotten in a modern era of uncreative, serialized repetition. Ready Player One as a film looks backward too, but it creates a wonderful new type of escape as the popcorn auteur pushes himself in new visual ways via the computer-generated world of the OASIS, a VR game within the film's future that need not worry about photorealism, as well as peppering the picture with the kind of clever forget-me-nots that the book would skip, including odes to Spielberg's friends and influences like Stanley Kubrick and Merian C. Cooper.
The end result is one of the most entertaining moviegoing experiences you're likely to have in a theater this year. (Read our full review here.)
Sadie
Writer-director Megan Griffiths returned to SXSW for Sadie, an intriguing but ultimately frustrating coming of age film that is anchored by some terrific performances. Following the awkward trials of the eponymous 13-year-old girl (a fierce Sophia Mitri Schloss), the film is ultimately about her growing rivalry with Cyrus, a new neighbor played by John Gallagher Jr.
Cyrus has just moved into Sadie's trailer park and is immediately picking up a flirtatious relationship with the girl's mother, Rae (Melanie Lynskey). This doesn't sit well with Sadie at all given that her father is serving in Afghanistan at that very moment… and has been for three years since he keeps re-upping for more while ignoring his estranged wife and daughter. Nevertheless, Sadie's contempt for who she views as an interloper grows from traditional indie drama tensions to something potentially darker.
The cast is uniformly excellent, from Griffith's fantastic discovery in Schloss to strong supporting work from all involved, including bit roles for Tony Hale and Keith L. Williams as Sadie's default BFF, who is too awkward to even realizes himself that he is crushing on the girl next door. But as the film has Sadie brazenly navigate into adult waters she doesn't understand, the picture seems unable to find a port or destination to make the journey satisfying or worthwhile. It instead crashes on the rocks, which may have been Griffiths' intention in this tale of youth that mistakes its precociousness as wisdom, but it doesn't make the disappointment any lesser.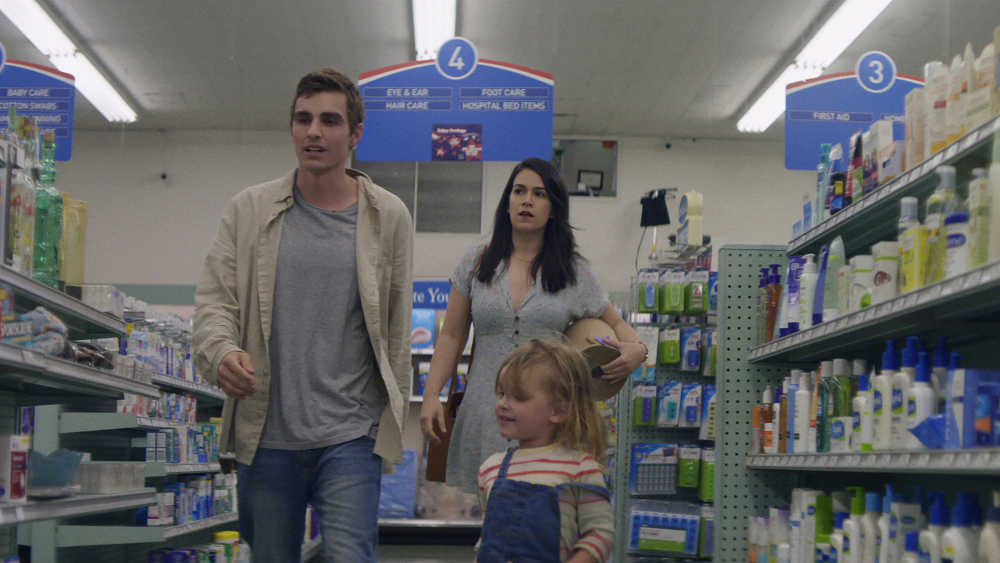 6 Balloons
Release Date: April 6 (Netflix)
A film that's clearly derived from a place of real palpable pain, 6 Balloons has an admirable honesty about it that makes its underwhelming quality all the more disappointing. Despite featuring top-notch and raw performances by Abbi Jacobson and Dave Franco as an adult brother and sister pair, the film's one-night character study of how addiction, and enabling, can wreck more than just a single life never leaves the realm of the all-too conventional indie drama.
In the film, Franco plays Seth, a grown man and father who is crippled by heroin addiction, and more or less leaves the raising of his toddler daughter to his sister Katie (Jacobson). Katie still tries to have her own life though, including by planning a surprise birthday party for her boyfriend. However, those plans are time and again wrecked by Seth, which tonight is relayed by his relapsing at the exact same moment his sister needs to be at her home. Instead she embarks on a nightlong odyssey to find Seth help, and then even a boost of heroin while lying about his problems to her niece, boyfriend, and parents.
A melodrama about the need to let go of someone who is dragging you under, the film itself never tries to rise above its generic and repetitive beats of disappointment and humiliation, even if both of its leads are bringing something much more real to the proceedings.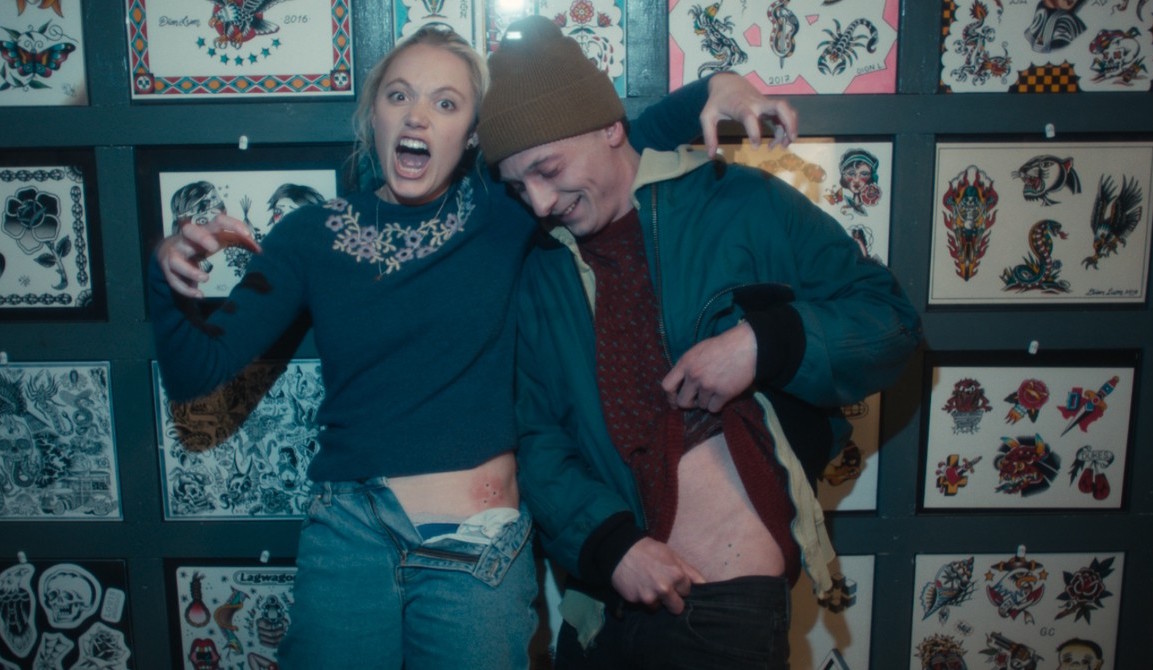 Shotgun
As one of the gems that flew under the radar at SXSW this year, Shotgun is a finely tuned indie romance with a decidedly retro hook for this day and age. Set in the hipster paradise of New York, this is an all-too-familiar love story between a 20-something boy named Elliot (Shameless' Jeremy Allen White) and the 20-something girl called Mia (It Follows' Maika Monroe). The only hitch is that during the lead-up to their first date, Elliot discovers that he has cancer, which in turns leads to a whirlwind romance of a sudden support system, and the two actually getting hitched.
This clever inversion of the typical love story one finds at film festivals is provocatively old-fashioned about its lead Millennial characters rushing into a pseudo-shotgun wedding when they're of a generation that constantly puts off marriage and kids as something you do when you're an adult—you know 30 or 35. So as the film blurs the line between maturity and adolescence, the two are forced to grow up fast before knowing each other, making their love story be one that's told in reverse: they start as passionate strangers who get to know each other as life goes on past "I do" and Elliot's first trip into surgery.
Shotgun is a first-time film for Hannah Marks and Joey Power, and promises that both are ones to expect more from, as their debut effort succeeds at being dreamily romantic and quixotically downbeat and truthful. Funny and painful, kind of like growing up with a wedding band already on the hand. (Read our full review here.)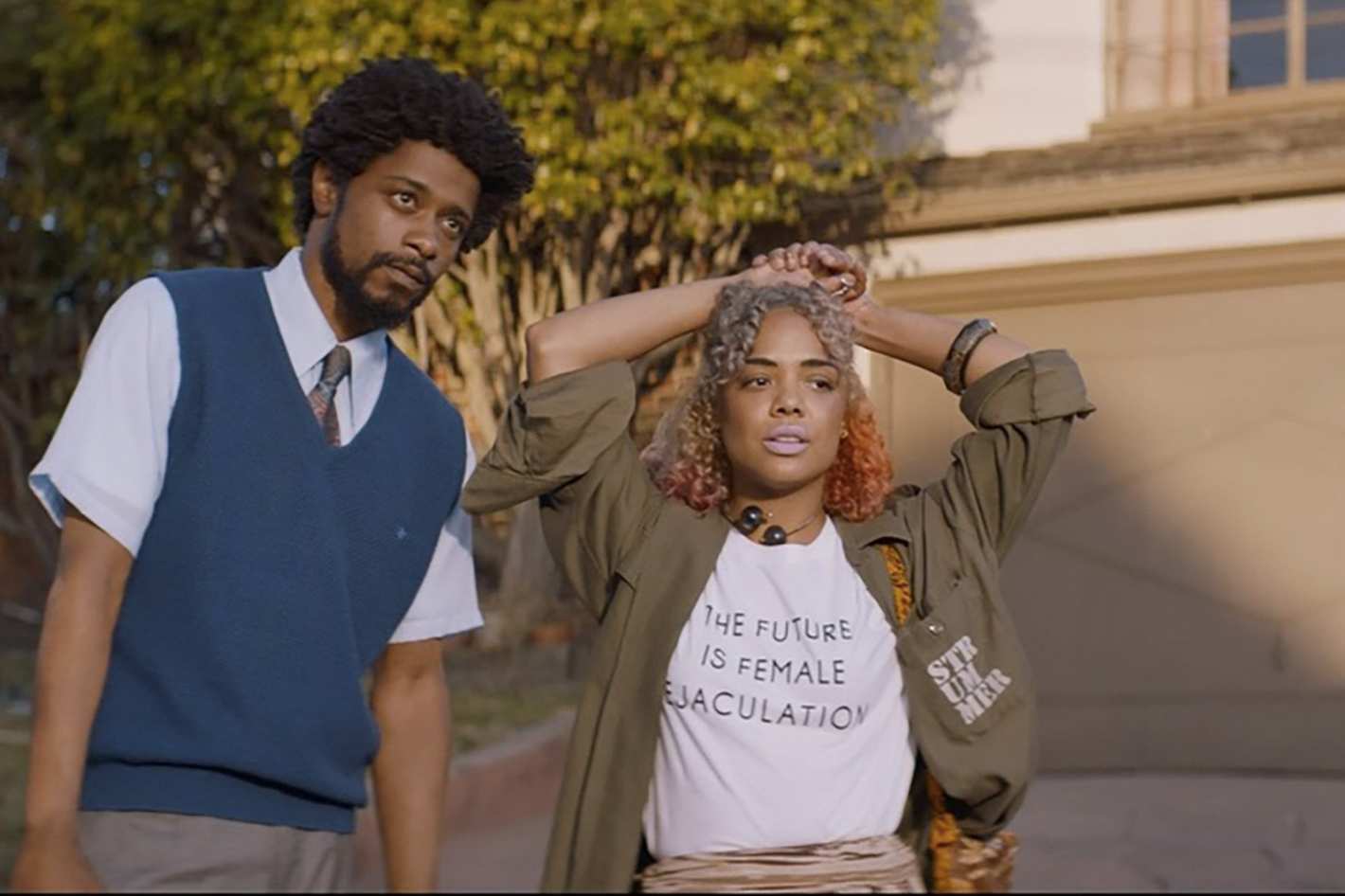 Sorry to Bother You
Release Date: July 6
Prior to Sorry to Bother You, I did not know what a Boots Riley film was, but afterward I can't wait to see more of that distinct and fully formed auteur voice that came running out of the gate here. Because this is a first-time film bursting with creativity and ambition, and one that attempts to tackle America's problems with greed, race, organized labor, and just the plain old annoyance of telemarketing in a brisk 105 minutes. And when the whirlwind is over, it left this reviewer dazed and smiling.
Mixing magical realism with a reality that matters, the film imagines Riley's hometown of Oakland as a place where someone like Cassius "Cash" Green (Lakeith Stanfield) must sell his soul just to get a telemarketing gig, but it's also a place where he can reach the higher echelons of success and wealth by doing it via the donning of a white voice. And by white voice, we mean David Cross' alabaster cadence is coming out of Stanfield's mouth as he is materializing in his marks' homes while talking to them about the appeal in buying indentured servants—because, oh right, corporatized slavery is legal here and is the labor of choice for Armie Hammer's patriotic CEO, Steve Lift.
The movie is about as subtle as a billy club to the face, which is right on target for this kind of film. As a ferocious and pointed social allegory about everything Riley sees wrong with American life—which is just about everything in sight—Sorry to Bother You will appear to come out of nowhere and leave you floored with a third act that is impossible to predict. (Read our full review here.)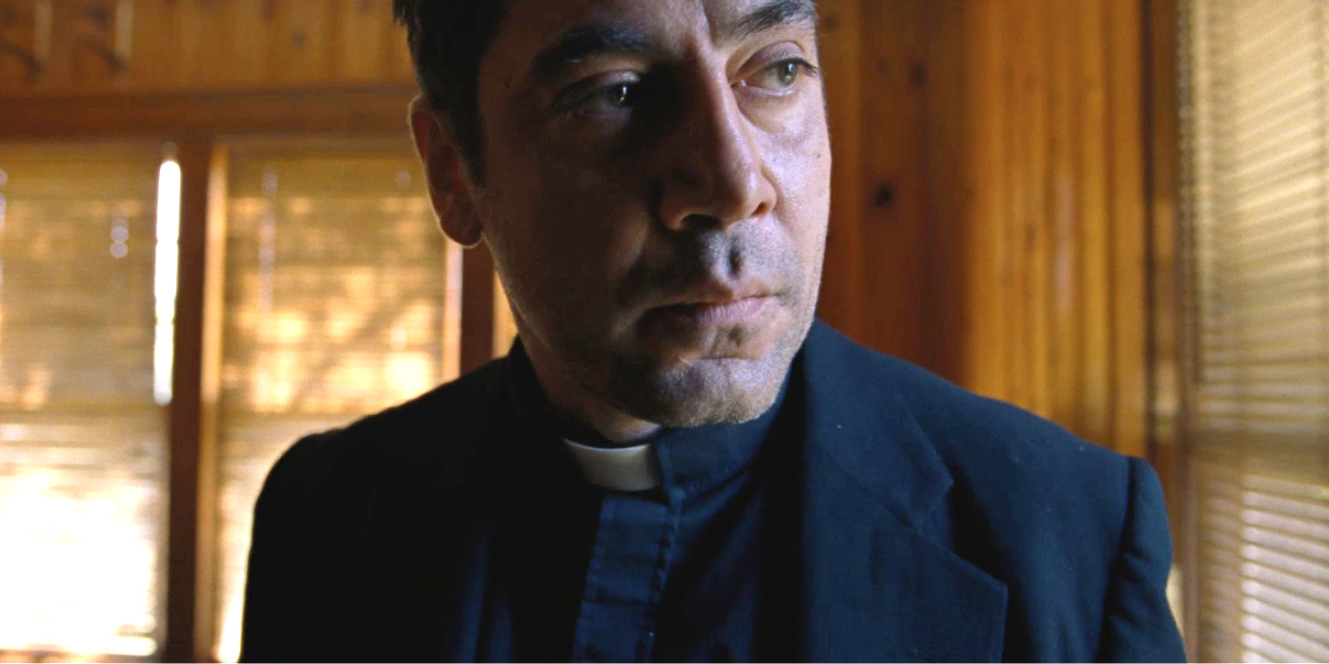 Thy Kingdom Come
Eugene Richards' Thy Kingdom Come is a strange challenge of a film. Only 42 minutes long and ostensibly a documentary in which he details the hardship and sorrows of those who life has left at the absolute bottom, the film has an intimacy about its long stare into pain. However, the fact that it has these interviews conducted by Javier Bardem playing a priest who is seeking to console these people never quite works.
Admittedly, this is the result of the footage being leftover material Richards shot for the idiosyncratic Terrence Malick and his film To the Wonder (it was subsequently cut from that picture). Be that as it may, the short film made from this material by Richards and Bardem would have been better served if it were just Bardem reaching out to these people, as the unusual attempt to merge the fiction with the nonfiction is more distracting than it is touching. As a film for posterity capturing powerful interviews done in service as To the Wonder, it is a remarkable document, but as a film it is incomplete by design.
Unfriended: The Dark Web
Disappointingly, we were unable to see filmmaker Timur Bekmambetov's Profile at SXSW, as it apparently was a real revelation about the possibilities of "screenlife" storytelling, which he helped pioneer as a producer with the creative if silly Unfriended. However, we did view the surprise screening of his and Blumhouse's latest production, Unfriended: Dark Web, a Midnighter that initially would seem to improve on the premise of the original internet ghost story before devolving into complete exploitative junk.
In the sequel, the supernatural elements are done away with entirely as the "dark web" becomes the subject of a film that plays into the worst fears about an untraceable corner of the internet that is used for snuff films, pornography, and everything ugly. So as the film's lead character, a hapless Matias (Colin Woodell), deals with the fallout of stealing the wrong laptop, he and his Skyping friends are doomed to be hunted and stalked by a cult who uses Bitcoin and the dark web to vote on salacious murder and rape fantasies. And the film all too cheerily indulges these impulses in a third act that wastes the potential of its unsettling premise in favor of grisly crap that doesn't rise above the level of generic torture porn.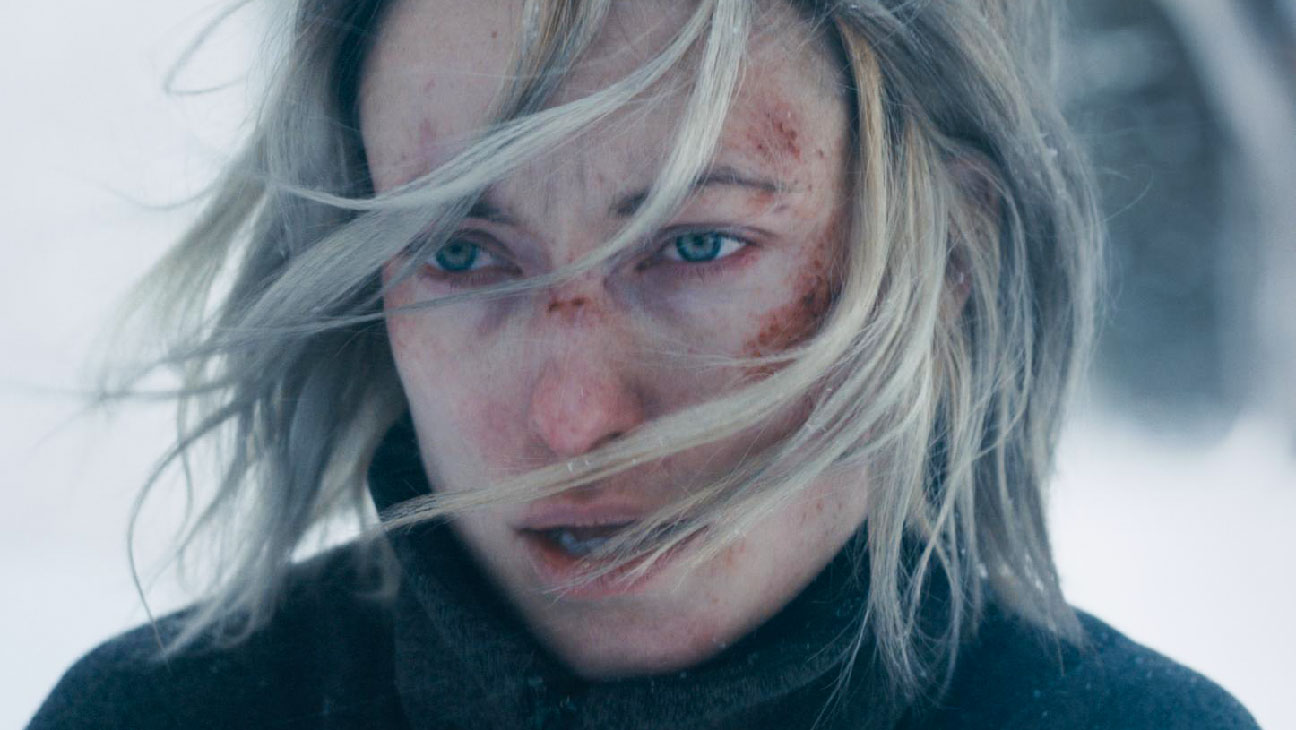 A Vigilante
And the film with the most eyebrow-raising premise of SXSW is the striking and hard-to-forget A Vigilante. The premise of the picture? Olivia Wilde is the titular vigilante who goes around beating up wife-beaters until they sign over their fortunes and homes to their abused spouses. But it is much more humanist and somber that that tantalizing bit of wish fulfillment suggests.
More of a devastating character study than a plot-driven thriller, the picture from first-time writer-director Sarah Daggar-Nickson details the life of Sadie (a career-best Olivia Wilde), who has gone through hell and is now unleashing that fire on others like her husband. Told out of order and with a camera that is practically glued to Wilde's haunting and wounded gaze, the film unpacks living as a survivor of abuse in sincere and quietly astute ways, which makes applause lines like Wilde saying, "If you come back, I'll kill you; I want to kill you," all the more euphoric. This is one to look out for, no matter how long it takes to find a distributor. (You can read our full review here.)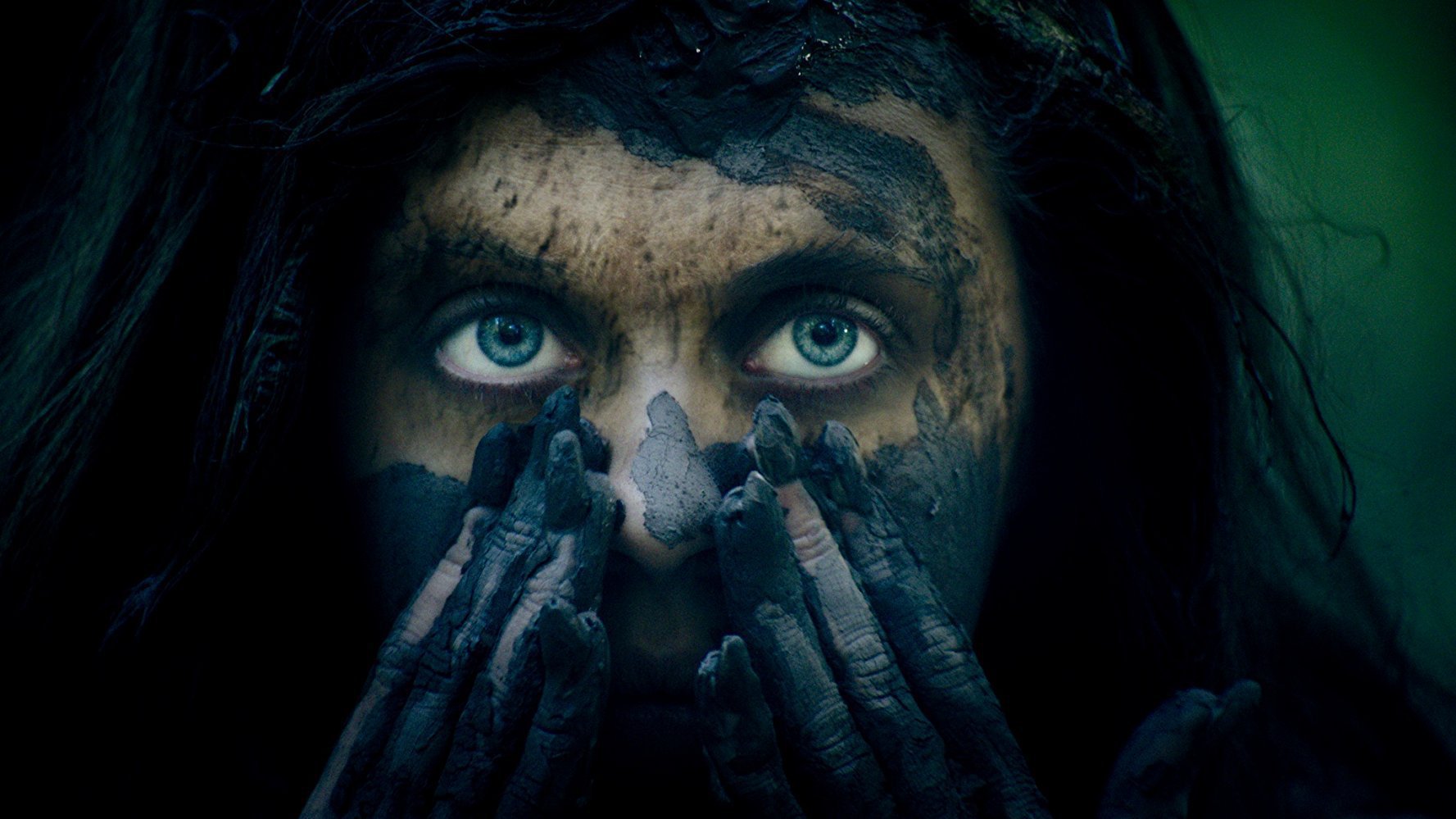 Wildling
Release Date: April 13
The type of midnight movie with an awesome premise but somewhat uneven execution, Wildling returns to the primordial anxiety of transforming into something wicked, aka once Lon Chaney Jr.'s bread and butter. Certainly more allegorical here as it is placed on a girl experiencing a delayed puberty, the picture has an intended fairy tale quality that is somewhat effective, if for no other reason than its lead performance.
In the film, an impressive discovery named Bel Powley plays Anna, a girl who has been ominously kept in a single room all her life by Brad Dourif, who here portrays a man known only as Daddy. It is vague whether Daddy is protecting Anna or endangering her by keeping her trapped there, all while giving her inexplicable injections of a serum, but it soon becomes moot, as she is eventually discovered and freed by Liv Tyler's Elllen Cooper, a local sheriff who will raise the girl herself alongside her much younger brother Ray (Collin Kelly-Sordelet).
Romance blossoms between the two teens, and so do fangs and other hairy surprises as Anna belatedly comes into her womanhood and everything that means. As a film with a rich metaphor, it intermittingly finds the grace and beauty in its narrative, even if it frequently then succumbs to genre tropes and expectations that undercuts that quality. A generic ending and resolution to the Daddy subplot hamper the overall effect of the movie, but for genre enthusiasts, this monster-within yarn has all the trappings of a cult favorite. You know who you are, and if you've been bitten by such a bug.