News
Sweet Virginia Trailer Puts Pulp on Fiction
The first trailer for Sweet Virginia takes hostages to a dark place.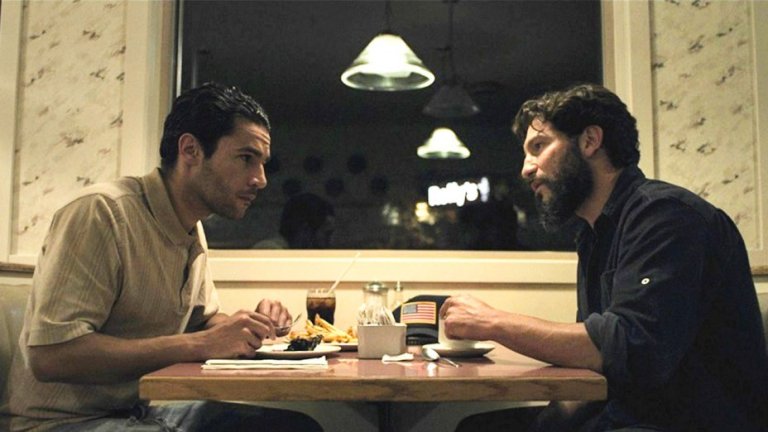 You just gotta let it pass through and wait it out, Jon Bernthal advises in the first trailer for the upcoming hostage thriller Sweet Virginia. Director Jamie M. Dagg's film premiered at the 16th Annual Tribeca Film Festival and is already being compared with the early works of the Coen brothers. The screenplay is written by Paul China and Benjamin China.
Bernthal plays Sam, a former rodeo star who runs a motel on the edge of the wilds of Alaska. He gets friendly with a violent stranger who drifts by named Elwood (Christopher Abbott). 
"A mysterious stranger sends shockwaves through a close-knit community in this nerve-jangling slice of raw suspense," reads the official synopsis for Sweet Virginia.
"In the wake of a triple murder that leaves the residents of a remote Alaskan outpost on edge, tightly wound drifter Elwood (Christopher Abbott) checks into a motel run by Sam (Jon Bernthal), a former rodeo champion whose imposing physical presence conceals a troubled soul. Bound together by their outsider status, the two men strike up an uneasy friendship — a dangerous association that will set off a new wave of violence and unleash Sam's darkest demons. Driven by tour de force performances from Christopher Abbott and Jon Bernthal, this precision crafted thriller pulses with an air of quivering dread."
The film also stars  Imogen Poots, Rosemarie DeWitt, Odessa Young, Jared Abrahamson, Joseph Lyle Taylor, Darcy Laurie, and Scott A. McGillivray.
You can watch the trailer here:
Sweet Virginia will hit theaters and V.O.D. through IFC Films on November 17, 2017.
Read the full Den of Geek NYCC Special Edition Magazine right here!