News
Suspiria Remake to Be Scored by Thom Yorke
Luca Guadagnino's Suspiria remake is being scored by Radiohead's Thom Yorke.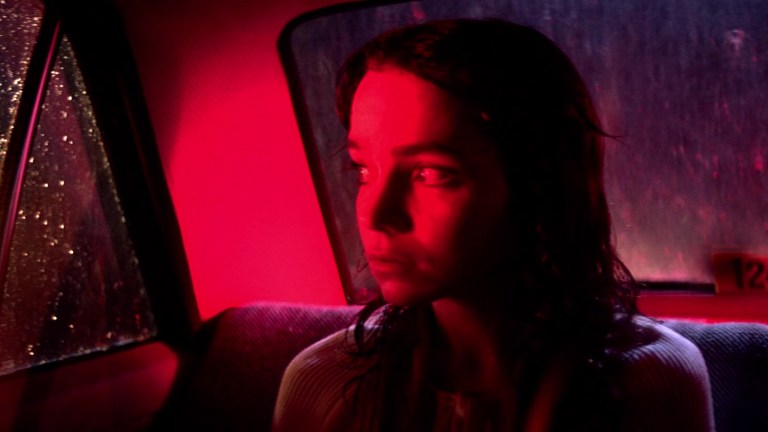 Variety reports that Radiohead's Thom Yorke will score Luca Guadagnino's Suspiria remake. The 1977 original, of course, was directed by Italian master Dario Argento, and it's one of the most beautiful horror films ever made, in no small part due to its lighting and palette. Argento's film is also known for its dreamily haunting score, which was composed by Italian prog rock band Goblin. 
Oh, you need a refresher on Goblin's bizarre Suspiria tunes? Give this a listen:
Yorke will have to follow up on Goblin's ghostly soundtrack for the remake, but his past work with Radiohead would indicate that he's up to the task. In fact, the last three of the band's efforts, In Rainbows, The King of Limbs, and A Moon Shaped Pool could all serve as demos for Yorke's Suspiria work. 
This isn't Yorke's first soundtrack work. He also contributed to the soundtrack for Tom Haynes' Velvet Goldmine, for which he covered "2HB" by Roxy Music with the band The Venus in Furs. Most recently, Radiohead recorded a rejected theme song for the James Bond movie Spectre. It's the Bond song we deserved, actually:
Yorke is best known for his falsetto singing voice, but is also a multi-instrumentalist. He plays the guitar, piano, keyboards, bass, and drums. Yorke's also uses lots of synthesizers and sequencers in his music. 
Guadgnino said in a statment that working with Yorke was "a dream come true. Our goal is to make a movie that will be a disturbing and transforming experience: for this ambition, we could not find a better partner than Thom."
Dakota Johnnson stars with Chloe Grace Moretz, Tilda Swinton, and Mia Goth in the upcoming thriller. The screenplay was written by David Kajganich. The film will be distributed and produced by Amazon Studios. Filming wrapped in March, but no release date has been set.