News
Superman: The Movie Three Hour Extended Cut Coming
A legendary extended version of Superman: The Movie will finally get an official release.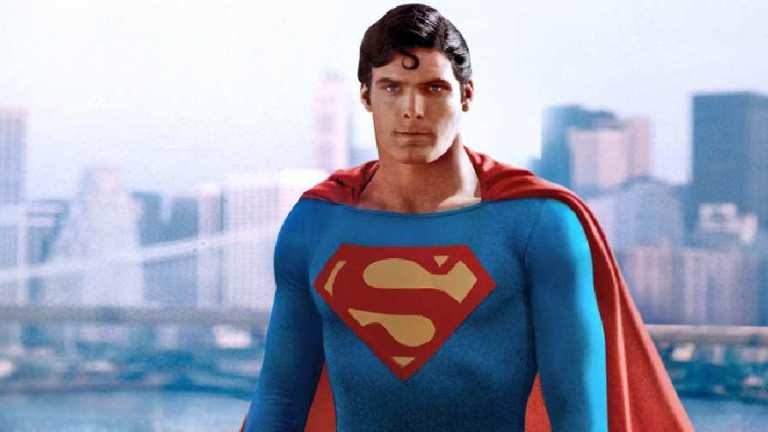 I seriously never thought I would live to see this day. Long before home video was a collector's format or there were hundreds of pay cable channels playing your favorite superhero movies all day long, when a blockbuster hit the small screen, it was a big deal. And when ABC aired Superman: The Movie, it was a big enough deal that they split it across two nights.
Yes, you read that right. Superman: The Movie's unwieldy 143 minute runtime wouldn't fit neatly in a normal time slot, so the network's solution was to extend the film itself to 188 minutes and add enough commercials to pad out two different two hour timeslots. That TV cut has been legendarily bootlegged far and wide for as long as I've been on the internet. The best ones would take the available widescreen footage, which would then jarringly cut to an early '80s TV aspect ratio for the extra footage, since no better versions were available. Some of that extra footage made it into the film's first DVD release in 2000, billed as a "Special Edition" which has been included as an extra on all subsequent (superior) DVD and Blu-ray releases.
read more – Richard Donner and the Importance of Superman: The Movie
But the idea that we might get an official version of that three hour TV cut honestly never even crossed my mind. Not even when Warner Archive started putting out all manner of things that I ordinarily would have assumed would never see the light of day. There are plenty of official releases of Superman: The Movie out there, with the inferior 2000 Special Edition included on most of them. Add to that the fact that the TV version is strictly for completists under the best of circumstances.
Ah, but Warner Archive to the rescue. They're pairing the three hour cut with the Special Edition for a made to order release. The best news? It's actually going to be in HD.
Here are all the official details, courtesy of Warner Archive. It looks like this one will be released on October 3rd. You can pre-order it here.
SUPERMAN: THE MOVIE – EXTENDED CUT & SPECIAL EDITION 2-FILM COLLECTION (1978,2000)Run Time 188 Minutes-EXTENDED CUT (NEW 2017 1080p HD MASTER)151 Minutes-SPECIAL EDITIONSubtitles Spanish, French, English SDHDTS HD-Master Audio 2.0 – English (EXTENDED CUT) DTS HD-Master Audio 5.1 – English, DOLBY DIGITAL SURROUND 5.1 – French, DOLBY DIGITAL SURROUND 5.1 – SpanishORIGINAL ASPECT RATIO – 2.40:1, 16 X 9 LETTERBOXCOLOR2-BD 50Special Features (on Superman The Special Edition Disc): Commentary by Director Richard Donner and Creative Consultant Tom Mankiewicz; 3 Documentaries Taking Flight: The Development of Superman, Making Superman: Filming the Legend and The Magic Behind the Cape; Screen Tests; Restored Scenes; Additional Scenes; Additional Music Cues; Music-Only Track