News
Superhero Heist Movie Ordered by Legendary from Bad Day for the Cut Team
Chris Baugh and Brendan Mullin, the duo behind revenge movie Bad Day for the Cut, will tackle a superhero heist movie for Legendary.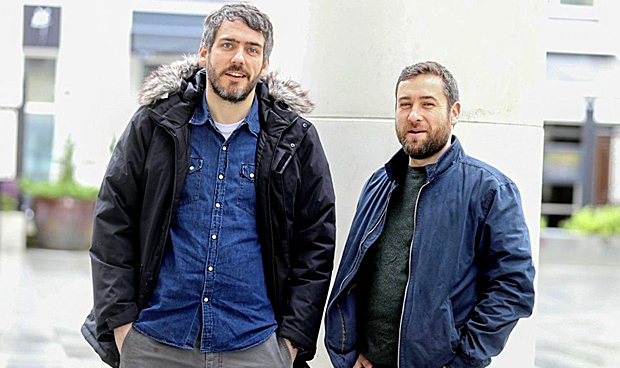 Legendary has just procured an interesting movie project from Chris Baugh and Brendan Mullin, the writer/director duo behind the acclaimed 2016 Irish revenge thriller, Bad Day for the Cut. While the project doesn't have a title, it's brandishing the concept of being a "superhero heist movie."
The untitled heist project was pitched to Legendary as something that will attempt to subvert the superhero genre, showcasing a team of career criminals who are planning a dangerous heist of a superhero's lair. Of course, the escape goes sideways, and the fantastical folly will only escalate. Indeed, it's sounding like a group of rogues will attempt the foolhardy endeavor of infiltrating a tightly secure stronghold that's the equivalent of the Batcave.
Pertinently, Baugh and Mullin's movie, Bad Day for the Cut (a 2017 Sundance offering), showcased a similar break-in dynamic, in this case focused on an apparent home invasion of a rural Northern Ireland farmer (Nigel O'Neill), which results in the murder of said farmer's wife, leading the bereaved on a bucolic bonanza of violent retribution against the perpetrators. The film also features a prominent Irish actor in Game of Thrones alumnus Ian McElhinney, who played Barristan Selmy on the series.
The heavy lifting for this film will fall on Chris Baugh, who will not only co-write the script with Brendan Mullin, but will serve as director and producer. Similarly, Baugh directed Bad Day for the Cut, working off the script that he co-wrote with Mullin, though the new movie will be his debut as a film producer.
Read the latest Den of Geek Special Edition Magazine Here!
This untitled heist project sounds like a unique mix of genres that should be well-received in the midst of the industry's seemingly interminable era of comic book cinema. While some might point to director Peyton Reed's Ant-Man Marvel movies as being prominent examples of "superhero heist movies," the bleak, blood-shedding tone of Bad Day for the Cut likely telegraphs something that lacks Paul Rudd's smirky mug and Michael Peña's sidesplitting soliloquies.
We'll keep you updated on this project as things develop!