News
Super Troopers 3 and Beerfest 2 Possible
Jay Chandrasekhar tells us of his plans for Super Troopers 3 and Beerfest 2…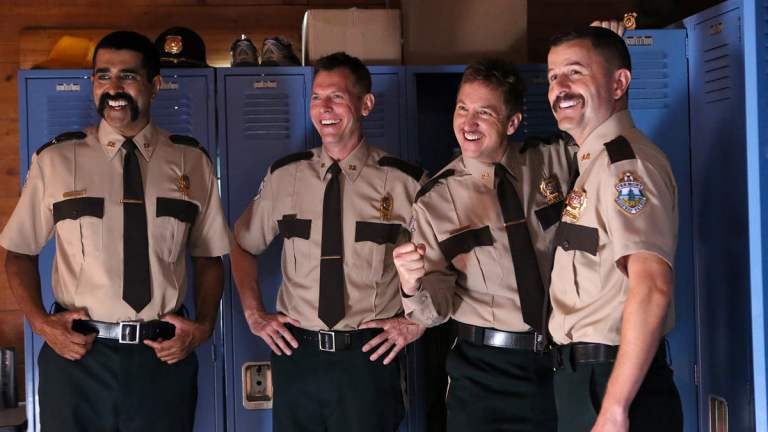 Heading into UK cinemas this weekend is comedy sequel Super Troopers 2, a film that was helped into existence by a crowdfunding campaign, but has already gone on to be a profitable hit at the American box office. It's the sequel to the 2002 original from the Broken Lizard comedy troupe. And, in an interview with Den of Geek UK, director Jay Chandrasekhar confirmed to us that Super Troopers 3 is now a real possibility.
"I think it's really possible," he said. "We're talking to Fox about what that story would be. We're in kind of the flirting stages of it. We very much want to make it and I think they do too. So, we'll see."
He added that the plan would be to set the new film in winter, "to break the visuals and give the audience something visually different. Snow, icicles in the moustaches and all that, I think that's fun."
Furthermore, Chandrasekhar confirmed that they're talking about a possible sequel to another comedy hit, Beerfest. "We're discussing that", he confirmed to us. "We're trying to get the rights to make that deal. Warner Brothers holds the rights to the sequel. So if they will let us do it we're gonna make it. We have a good story for it, so we'd love to do it."
More on both of those projects as we hear it. The full interview can be found here.