News
Summer Box Office 2016 Scorecard: What Worked, What Didn't, & What We Got Wrong
How did this summer box office fare when compared to past years and earlier expectations?
With the upcoming Labor Day weekend signifying the official end of the summer movie season, it's fairly common to look back at the box office's warm months and see how things have gone in terms of what worked and what didn't—always in the hopes of replicating or avoiding similar problems in the future. The summer box office of 2016 is no exception, as it's likely to be remembered as either the best or the worst of summers, depending on whom you ask and their own perspective and criteria.
Some gauge whether a summer is good based on how much money is made while others prefer to base it on the quality of the movies, a subjective thing that few will agree upon. We've seen time and time again that these two things don't always line up: who would have thought last August that one of last summer's bigger "disappointments" at the box office, George Miller's Mad Max: Fury Road, would end up being the 2015's biggest Oscar winner? The point is that movie quality will always be subjective, which means we have to take every summer movie at face value and consider how it might affect a lot of factors overall, although how it does at the box office is still the easiest factor to quantify.
Take the Den of Geek 2016 Reader Survey for a Chance to Win a $100 Amazon Voucher Right Here!
Many people will have you believe this summer was nothing but sequels, remakes, and superhero movies, and they'd probably be right. Yet, three of the top five grossing movies of the summer were superhero flicks and two of those were sequels. The highest grossing film for the summer and year so far, Pixar's Finding Dory, was also a sequel.
Back in June, I wrote something about how poorly things had been going at the box office after just six weeks, and they didn't improve much after that other than the success of Finding Dory, which ended up doing even better than I expected.
Before we get too far, let's look at some domestic numbers…
The Summer Top 10 (Estimates, as of Sunday, Aug. 28):

1. Finding Dory (Disney*Pixar) – $479.6 million

2. Captain America: Civil War (Marvel/Disney) – $407.8 million

3. The Secret Life of Pets (Universal) – $353.2 million

4. Suicide Squad (Warner Bros.) – $282.9 million

5. X-Men: Apocalypse (20th Century Fox) – $155.4 million

6. Star Trek Beyond (Paramount) – $150.9 million

7. Jason Bourne (Universal) – $149.3 million

8. Central Intelligence (Warner Bros.) – $127.2 million

9. The Legend of Tarzan (Warner Bros.) $125.6 million

10. Ghostbusters (Sony) – $124.9 million
It's pretty easy to see that there was a major divide between the top four movies and the rest of the summer movies at the box office. The top four either surpassed the $300 million benchmark that signifies a true blockbuster or came close, as was the case with Suicide Squad. Finding Dory and Captain America: Civil War are also the top two highest grossing movies of the year so far. Then you have everything else not even achieving $200 million with three of them in the $150 million range. (Both Star Trek Beyond and Jason Bourne have a chance to surpass X-Men: Apocalypse by the end of the upcoming Labor Day weekend.)
Out of the Top 10, half of the movies rated 70 percent or higher on Rotten Tomatoes with the Top 10 movies being rated 90 percent fresh or higher. So in some ways, it does look like quality won out this summer, at least going by critical ratings.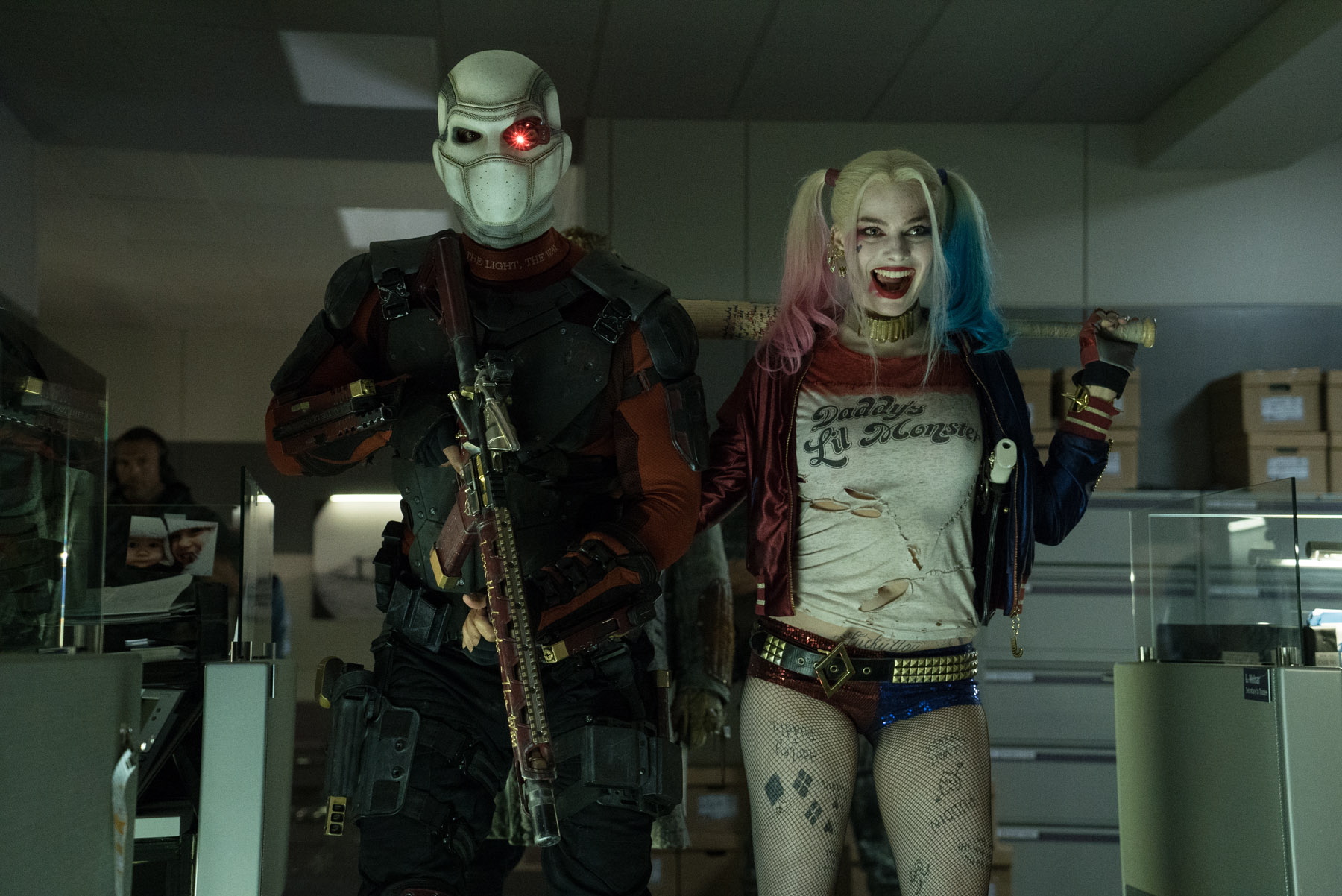 Are Superheroes Still Ruling?
One of the most interesting genre phenomena of this century is the huge success of superhero movies, which can be attributed, at least partially, to the success of Marvel Studios turning some of their once second-tier comic heroes like Iron Man, Thor, and Captain America into hugely popular movie characters, leading up to the success of 2012's The Avengers and the movies that followed.
This summer, it seemed like everyone loved Captain America: Civil War going by its 90 percent rating on Rotten Tomatoes, which is matched by a similar rating among RT readers and IMDB Users who gave it an 8.2 out of 10 rating, which is higher than both of the previous Avengers movies. It also received an "A" CinemaScore, and it's $1.1 billion grossed worldwide says volumes, even though it's still less than last summer's two biggest blockbusters.
Fewer seemed as thrilled by X-Men: Apocalypse and Suicide Squad, neither which were Fresh on Rotten Tomatoes, although they received an "A-" and "B+" CinemaScore, respectively. When it comes to superhero movies, we already know that no one can agree on a single thing—anybody remember those famous 2008 online feuds between fans of Marvel's first Iron Man and the fierce advocates for Christopher Nolan's The Dark Knight?
Going into the summer, many were hoping that Warner Brothers' Suicide Squad, directed by David Goyer, would be the equivalent of Marvel Studios' Guardians of the Galaxy, which was directed by James Gunn. At first the hopes were that it would provide similar entertainment value, but as the summer grinded along, more were hoping that it might salvage a generally dismal box office. When reviews started pouring in, hopes began vanishing, although it still set an August opening record with $133 million, and it's still slowly making its way to being the summer's fourth $300 million blockbuster.
Any disappointment about this summer's superhero releases might be credited to the year's earlier superhero movies, Deadpool and Batman v Superman: Dawn of Justice, which either surpassed expectations or failed to live up to them, albeit both movies grossed more than $300 million. Those two movies set the standards for the rest of the year, as did Captain America: Civil War. So Marvel's Doctor Strange, which isout in November, should be able to stand or fall on its own merits.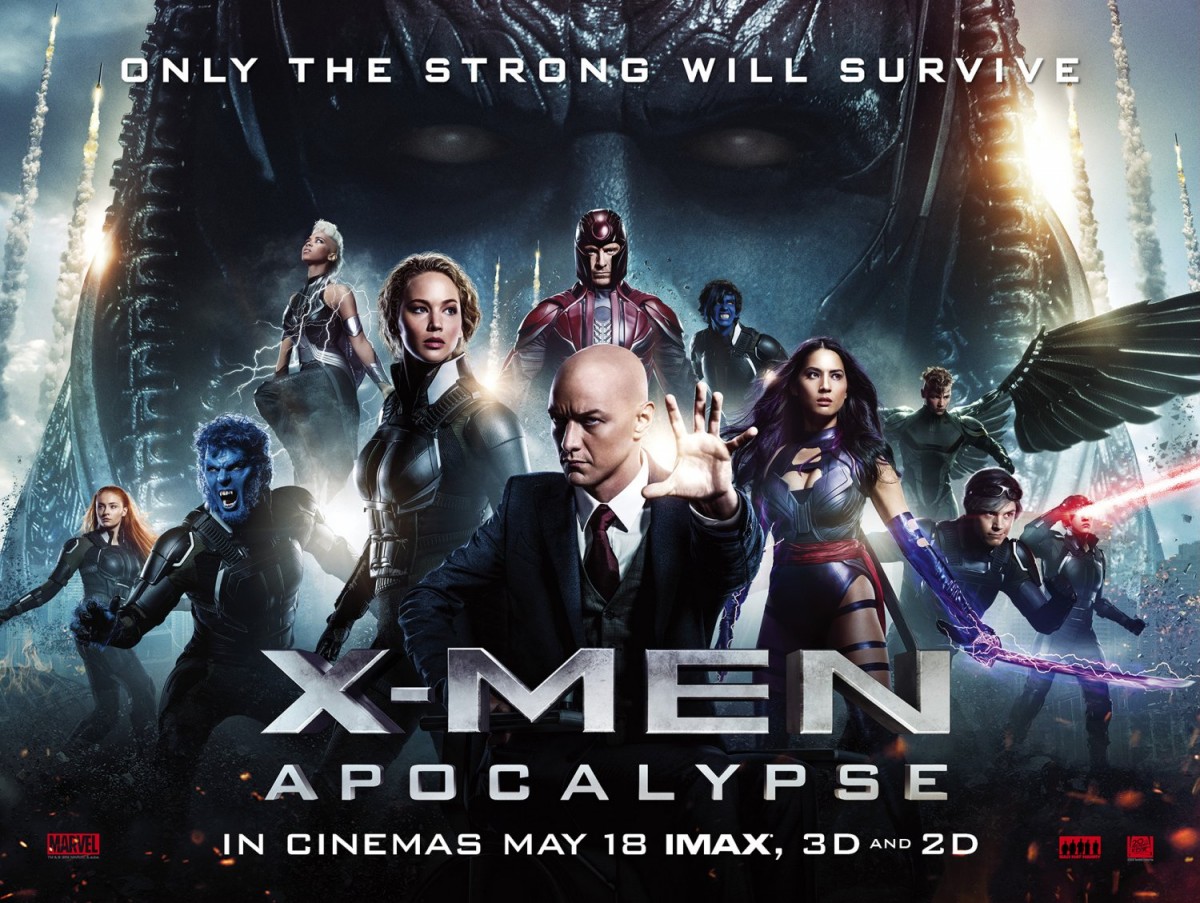 Sequels Were On the Downslide… Big Time
There were indeed a lot of sequels this summer, and other than Finding Dory and Captain America: Civil War—as much as a sequel to last summer's Avengers: Age of Ultron as it was 2014's Captain America: The Winter Soldier—few of them did better than their predecessors.
Neighbors 2: Sorority Rising, Alice Through the Looking Glass, Ice Age: Continental Drift, Teenage Mutant Ninja Turtles: Out of the Shadows, X-Men: Apocalypse, Star Trek Beyond, Independence Day: Resurgence, and Jason Bourne are all going to end up making quite a bit less money domestically than their predecessors.
Most of those showings were disappointing, but especially X-Men: Apocalypse, Neighbors 2, and Jason Bourne, which were follow-ups to hugely popular and equally successfulmovies. The failure of Roland Emmerich's Independence Day sequel could be accounted for by the 20 years since the hit summer blockbuster, but not getting the original film's star Will Smith back for the sequel couldn't have helped either.
James Wan's The Conjuring 2 opened on par with its 2013 predecessor in June but then fell $40 million short of the original movie's domestic gross, and one of the only other sequels besides the top two movies to avoid "sequelitis" was Universal and Blumhouse's The Purge: Election Year, which opened higher than 2014's The Purge: Anarchy and became the highest grossing entry in the series, likely helped by the clever tie-in to this year's actual election. It also cost a lot less money to make than most of those other sequels mentioned.
Otherwise, you'd think, "So sequels aren't working and maybe we should cut back on them next summer," but it's a little late to change things. We already have no less than twelve sequels scheduled for next summer, and you just know that at least half of those will be met with similar resistance as this summer's case of "sequelitis."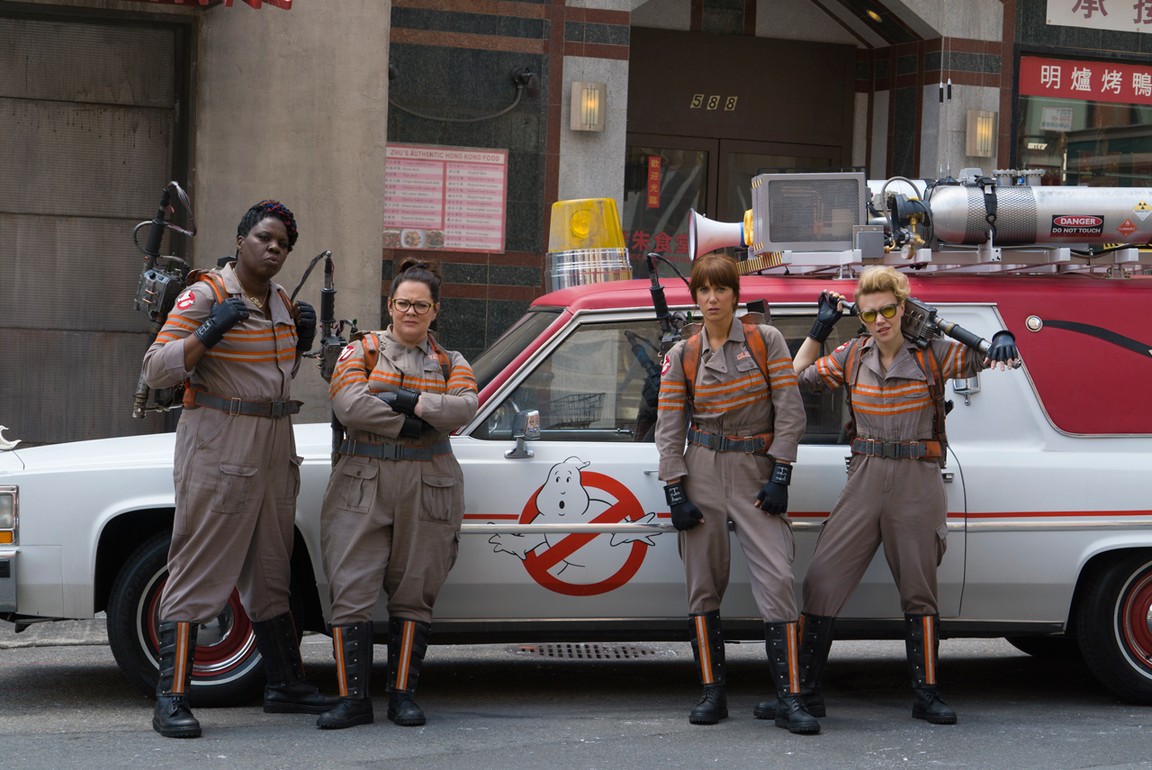 Remakes and Nostalgia
The phenomenon of remaking popular and often beloved movies from the past is becoming disturbingly frequent these days, though the better efforts have taken those classics and given them modern twists without erasing or disregarding what's come before.
You couldn't get more proof of this than last year when Star Wars: The Force Awakens and Jurassic World ruled the box office, and movies like Mad Max: Fury Road, Creed, Cinderella, Spectre, and The Peanuts Movie all tried to capitalize on the sense of nostalgia that lives in all of us. Even the NWA biopic Straight Outta Compton, while an original movie, succeeded primarily based on that same nostalgia.
But with this summer, we suddenly have one of the more interesting litmus tests for remakes. There are a lot of cases to be made either for or against rebooting a popular favorite like Ivan Reitman's 1984 comedy, Ghostbusters. Sony Pictures had their entire summer riding on the success of this movie that was the only one to even remotely resemble a tentpole, but it was clearly hurt by their decision to change the gender of the title heroes for Paul (Bridesmaid) Feig's remake. That choice was met with resistance from the fans almost immediately, and the conversation became more about gender issues than anything to do with the movie's original intention of entertainment.
Ghostbusters barely did as well as some of Melissa McCarthy's bigger hits and with its current $217 million worldwide take (not much for a movie that cost $144 million). It may not have been worth trying something so bold. It's also not good for a studio that's been having a rough couple of years like Sony. (And yet, other studios are already trying to develop their own gender-reversed remakes like Ocean's 8 and the recently-announced Splash with Channing Tatum as the mermaid, so maybe this gimmick will work better for them.)
We already talked about Roland Emmerich's Independence Day: Resurgence above, but that's another case where a summer movie failed to capitalize on either a name brand or the (apparently non-existent) nostalgia for it. Bringing Paul Greengrass and Matt Damon back for Jason Bourne didn't do much to help revitalize one of Universal Pictures' once dependable franchises, so we can assume that one's dead as well. (Then again, we did think that about the Fast and Furious franchise at one time, and see how that's come back?)
Finally, there's WB's The Legend of Tarzan, a reimagining that's more expensive than other remakes we've mentioned. It ended up making more than anyone expected at the beginning of the summer, yet it's still considered a flop with less than $350 million worldwide. The picture likely wasn't helped by being released in the same year as Disney's The Jungle Book, 2016's third highest grossing movie domestically with almost a billion worldwide. Few expected that to be a blockbuster when the Jon Favreau-directed remake was first announced either.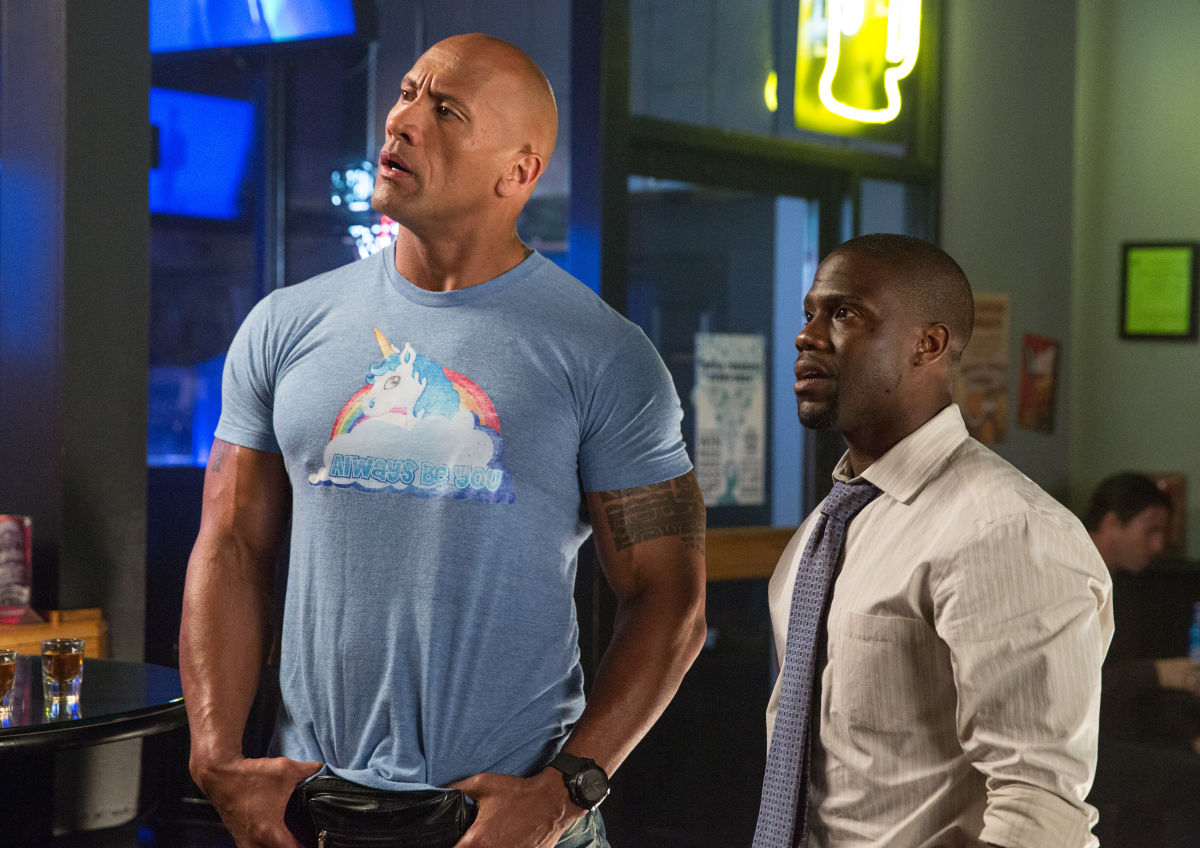 Originality Isn't Dead
With so many sequels, remakes, and movies based on existing properties doing well, it makes you wonder why anyone would ever want to come up with an original idea. Well, don't despair for the death of original thinking just yet, because this year has already seen quite a few hits based on original ideas.
The most successful of these is Universal's The Secret Life of Pets, one of only two $300 million blockbusters this year not based on anything but an original idea. The other one was Disney's Zootopia from March, which may help prove that animation will always be king at the box office as long as there are parents trying to keep their kids entertained for a couple hours. Its $353 million domestic gross puts it in the all-time Top 10 for animated movies, and it's close to surpassing Despicable Me 2's $368 million.
Maybe it wasn't as big a surprise that the comedy Central Intelligence, which paired box office stars Dwayne Johnson and Kevin Hart, would be such a hit with its $127 million domestic gross, but it was more impressive for finally breaking Hart outside the United States. Before that movie, Hart's biggest hit overseas was the early 2016 sequel Ride Along 2 with $33 million, but Central Intelligence more than doubled that amount, and let's not forget that Hart provided one of the main voices for The Secret Life of Pets, which has surpassed its impressive domestic gross internationally.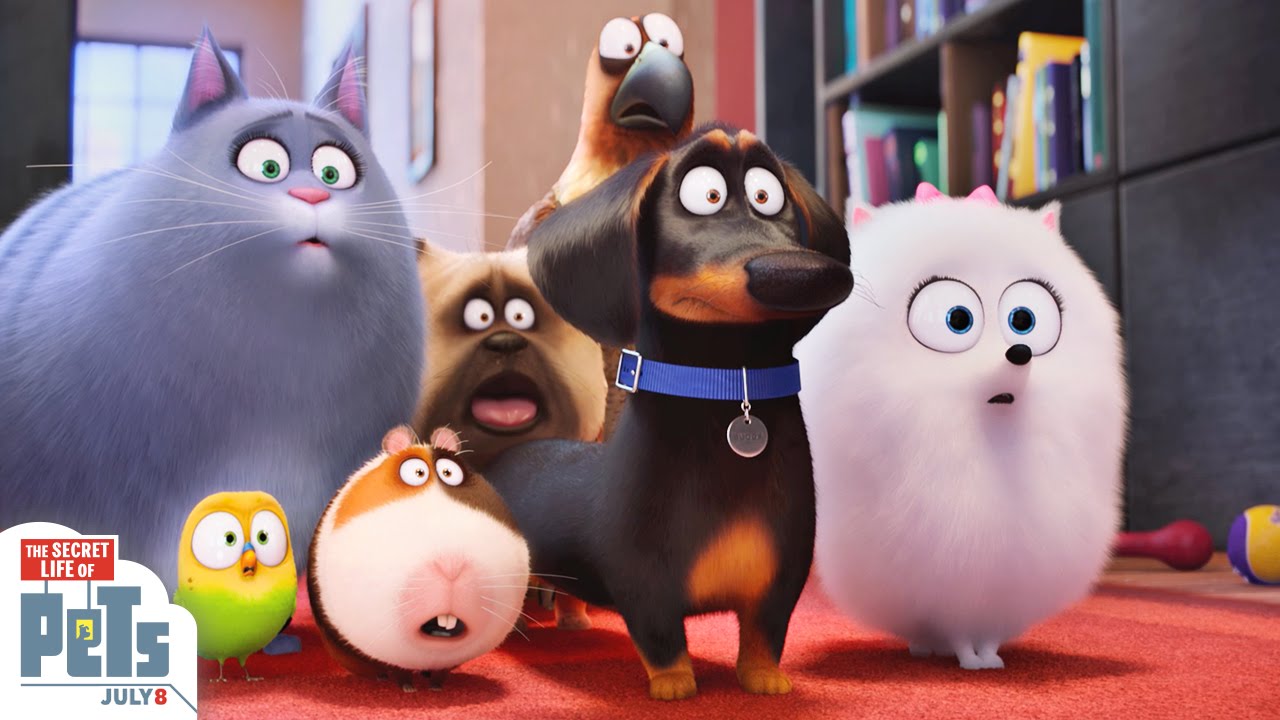 The other original comedy that cannot be ignored is Bad Moms, which is close to crossing $100 million domestic, making it the biggest hit by far for the fledgling distributor STX Entertainment. In some ways, it used a similar formula as Paul Feig's hit Bridesmaids, by targeting itself directly to an underserved market (in this case women moviegoers, who have taken on the hardest job of all time). The concept for the movie was genius, as was the idea to make sure the title was simple enough to reflect that premise, and then you put together a cast that includes Mila Kunis, Kristen Bell, and Christina Applegate—popular favorites from television and movies—and how could you go wrong?
Sadly, some of the original ideas didn't take off like Shane Black's The Nice Guys. This starred Russell Crowe and Ryan Gosling but it didn't connect with moviegoers, grossing just $36 million domestically despite a 91 percent Fresh rating on Rotten Tomatoes. One can probably assume that Black's mixing of genres with darker humor just wasn't of interest to moviegoers wanting easier ideas and laughs. (Its "B-" CinemaScore further proves this theory.)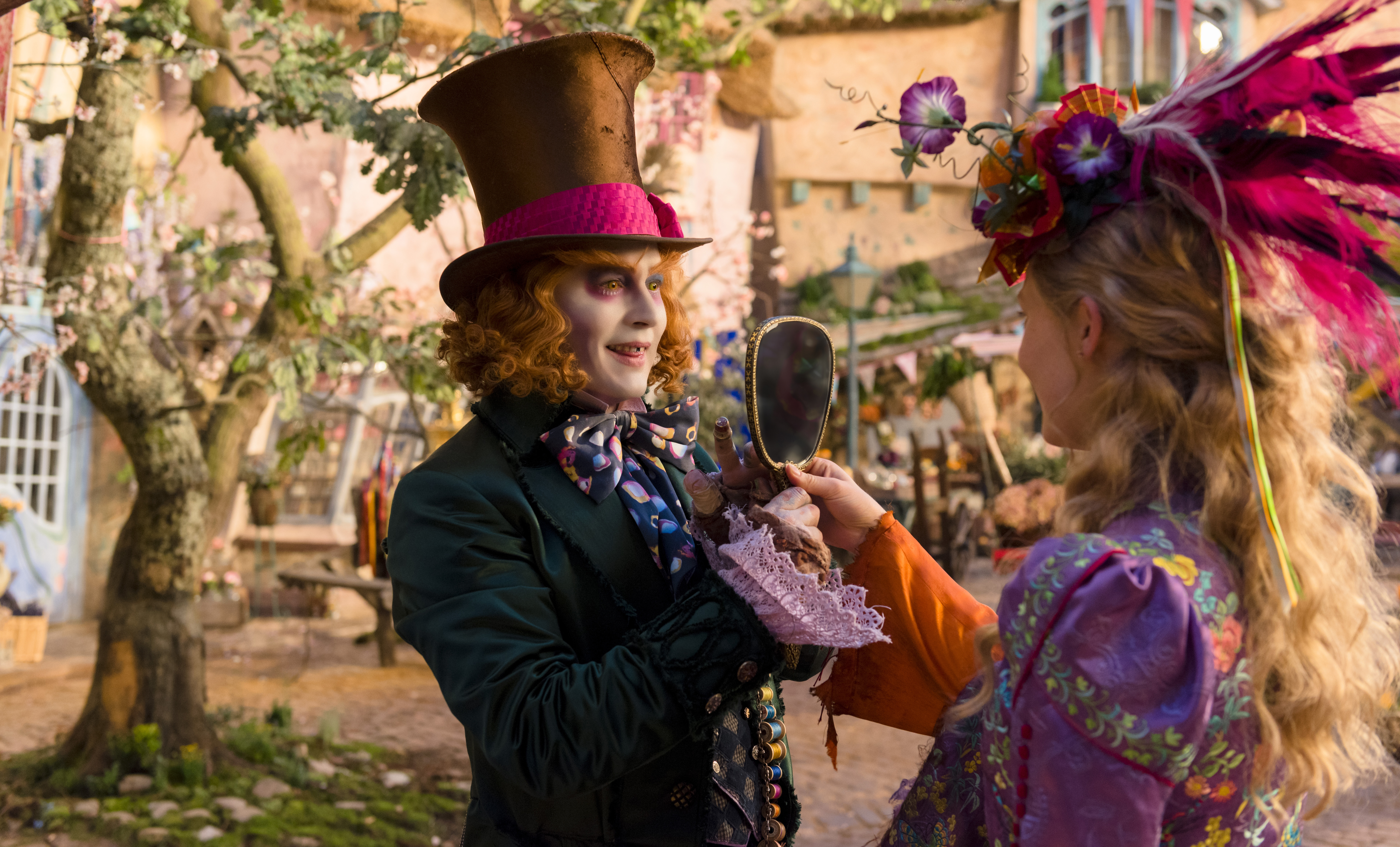 Even the Most Successful Studio Has Its Bombs
Clearly, the big winner for the summer of '16 is Walt Disney Pictures with the two highest grossing movies that earned more than $400 million each, but that's added to the two $300 million blockbusters they already had going into the summer. And yet, they still had their share of box office disappointments with Alice Through the Looking Glass grossing just $77 million domestically (less than Tim Burton's Alice in Wonderland opened just five years prior) and ended up with less than $300 million globally after its predecessor's billion-dollar benchmark.
That was followed a month later by Steven Spielberg's adaptation of Roald Dahl's The BFG, which has grossed just $53 million in North America and about double that overseas. Hardly enough to cover its $140 million budget. Similarly, Disney's remake of Pete's Dragon (a movie eerily similar in concept as BFG) also failed to make much of a mark a few weeks back, although it's already earned more money than Spielberg's picture, despite being made for nearly half the production budget.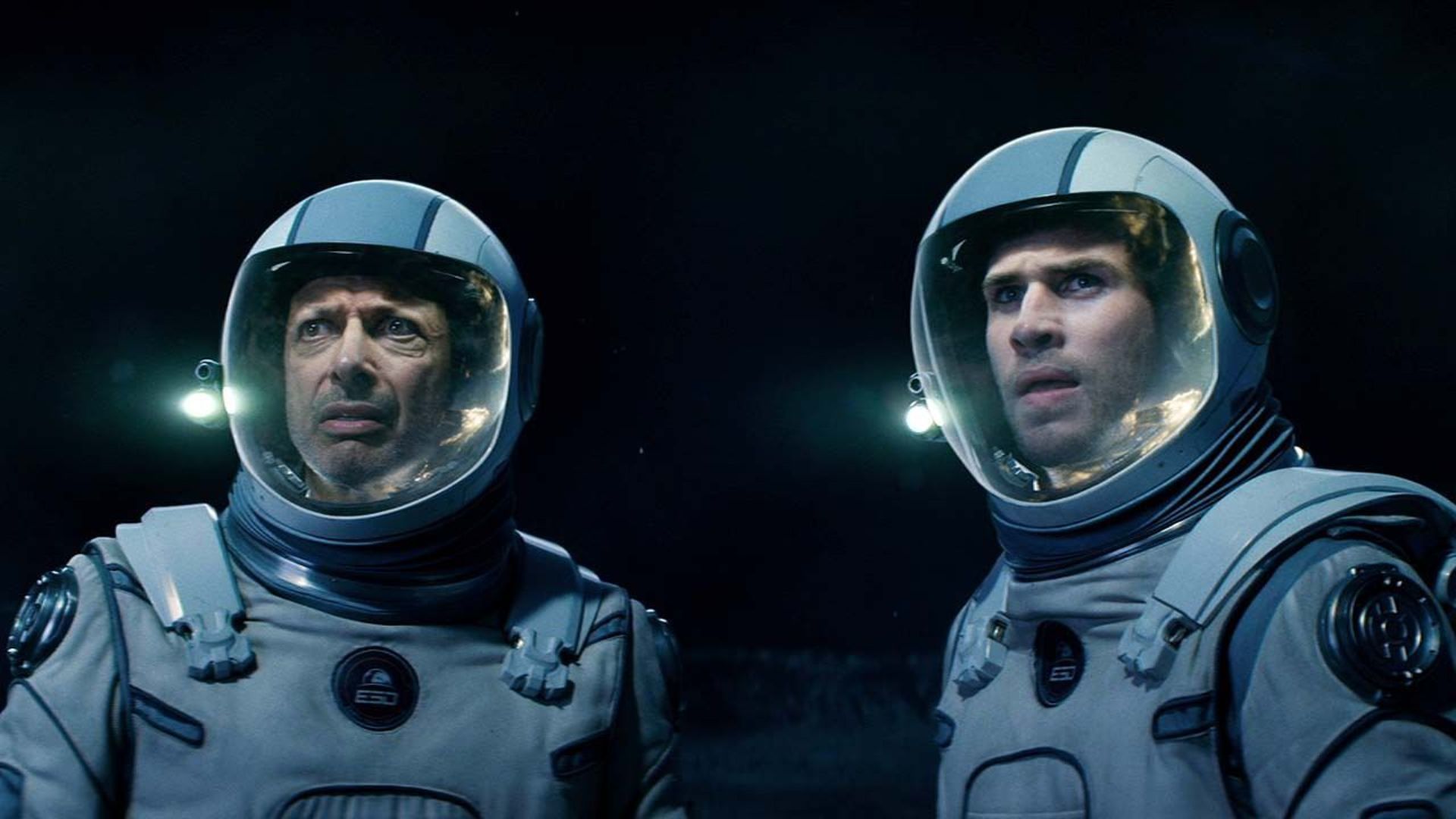 So How Did We Do?
You may remember that I took a crack at predicting the summer box office last April, so let's look at how I fared in trying to predict a movie season that often surprised by not having as many hits as once expected.
Other than predicting that Civil War would surpass Finding Dory at the summer box office, the rest of my top 5 was correct with Jason Bourne and Star Trek Beyond in the sixth and eighth slots. I obviously way overestimated moviegoers' desire to see more of Roland Emmerich's alien invasion epic after 20 years, because Independence Day: Resurgence was nowhere to be found in the Top 10—in fact, it didn't even make $100 million domestically, although it did better overseas.
I also may have overestimated Civil War slightly by thinking it might gross $525 million total; it missed that mark by over $100 million! In turn, Finding Dory exceeded my prediction by $100 million, and The Secret Life of Pets is still going strong as it's far surpassing my $300 million prediction. Suicide Squad has also surpassed my prediction, but pretty much everything else did far worse than I guessed, which may be why this summer is being thought of as a disappointment.
Maybe movie fans and box office analysts, myself included, just put far too much expectation on this summer's movies. Few met the hype created by pre-summer marketing and successful predecessors. At least that's my excuse, and I'm sticking to it.
Final Thoughts
So where does that leave us? Will there be less sequels? No. Will there be less superhero movies as moviegoers start getting more selective about them?  We already know that won't be the case. Will there be less remakes? Probably not.
As of now, summer 2016 is ending with the box office for the year being at an all-time high with a good chunk of that money being made by Walt Disney Pictures. Still, it will be hard for this year to best 2015, a year with two movies exceeding $650 million and an all-time box office record set by Star Wars: The Force Awakens. Nonetheless, it's also not going to be seen as the worst summer or year ever. Not at all. Ultimately, 2016 is already faring far better than 2014 with the Top 10 movies grossing $3.2 billion by the end of August, which is almost twice as much as the entire box office used to do in a typical year.
Maybe the summer of 2017 will suffer from some of the same problems faced by the summer of 2016, because many of the movies are already in post-production, or maybe progressively more finicky moviegoers will ease off on their prejudices after a summer of clearly voting with their hard-earned dollars. One doesn't have to be a Pollyanna to remember that for every movie that doesn't work or outright bomb, there will be other movies that make up for it.  
Because of this, you can expect it to be business as usual next summer until someone figures out the yet-to-be-discovered secret formula on how to satisfy every single moviegoer on a weekly basis.