News
Summer Blockbuster Preview: The Other Guys
In our latest Summer Blockbuster Preview, we take a look at action comedy The Other Guys, starring Will Ferrell and Mark Wahlberg…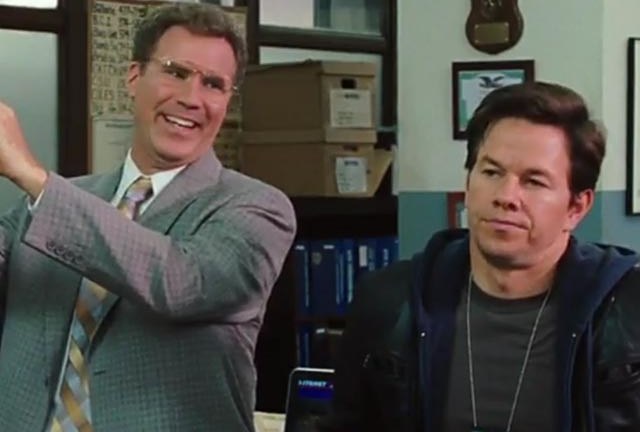 What Is It?
Gamble (Will Ferrell) and Hoitz (Mark Wahlberg) are two New York detectives who live in the perpetual shadow of their macho, alpha male colleagues, Danson and Highsmith (Dwayne Johnson and Samuel L. Jackson). While the latter are out on the streets busting criminals, hanging on to the roofs of moving cars and having "all the sex with women we don't want to have, but have to", the unassuming Gamble and Hoitz are chained to their desks in front of their computers and quietly getting on each other's nerves.
For reasons unclear from the footage we've seen, Gamble and Hoitz find themselves on the beat in their Toyota Prius, and soon find themselves embroiled in a series of car chases, gun fights, and tough interrogations.
Who's Behind It?
Adam McCay is the co-writer and director of The Other Guys, and if you've seen his other films with Will Ferrell in the lead – Step Brothers, Talladega Nights, Anchorman – you'll know the kind of humour to expect: loud, unsubtle, and often surreal.
For both director and performer, The Other Guys could represent something of a return to form. McCay's features have never topped the consistently hilarious heights of 2004's Anchorman, while Ferrell's Land Of The Lost was a critical and commercial failure.
Why Should I Watch It?
A broad parody of just about every cop movie and television series you could think of, The Other Guys is a film that adds a healthy dose of action and stunts to its comedy, and the trailer is packed with car crashes and shoot-outs as loud and over-the-top as its humour.
McCay and co-writer Chris Henchy have cited classic genre movies such as Lethal Weapon, Freebie And The Bean and The French Connection as influences, and it shows. The classic moment in Dirty Harry, later borrowed by Richard Donner in Lethal Weapon, where Clint Eastwood's Harry Callahan attempts to discourage a man from taking a leap from the roof of an office building, is mercilessly lampooned in The Other Guys. McCay's film also has fun with generic cop movie conventions, with Ferrell delivering an amusing post-explosion rant about the irresponsibility of the movie industry, while a 'good cop, bad cop' interrogation scene is genuinely laugh-out-loud hilarious.
The quality and diversity of the supporting cast is also top-notch, with appearances from Michael Keaton, Steve Coogan and Eva Mendes, who plays Ferrell's improbably picturesque wife (Wahlberg's incredulity when he first sees Mendes is priceless: "Seriously. Who is this?").
It's not always safe to trust a comedy trailer. We've lost count of the number of times that a studio has simply spliced all the best moments into a two-minute promo, leaving us with few surprises or laughs to enjoy when the finished film finally appears. Nevertheless, it's hard not to be seduced by the steadily ramping succession of increasingly funny one-liners, quotable expressions and bizarre situations in the clip for The Other Guys, and if it were possible to judge a film on its trailer alone, we'd suggest that this could represent Ferrell and McCay's best collaboration since Anchorman six years ago.
US release date: 6 AugustUK release date: 2 September