News
Summer Blockbuster Preview: Salt
We look ahead to another big summer blockbuster, Philip Noyce's espionage thriller Salt, starring Angelina Jolie…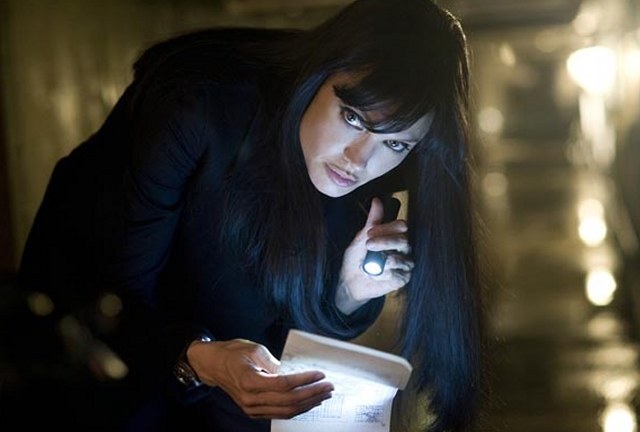 What Is It?
Angelina Jolie stars as the titular Evelyn Salt, a CIA officer who, after a Russian defector accuses her of being a Soviet undercover operative, goes on the run, attempts to find her missing husband, clear her name, and foil a dastardly plot to kill the US president – all while wearing full make-up.
Who's Behind It?
Australian director Philip Noyce is the man in the director's chair, and he boasts a varied CV, with past films including 80s thriller-on-a-yacht Dead Calm, action movie Patriot Games and drama Rabbit Proof Fence. Writer Kurt Wimmer has previous form in the action genre, having penned scripts for the Christian Bale dystopia Equilibrium, Milla Jovovich misfire Ultraviolet, and the forthcoming Total Recall remake.
In the acting department, Jolie is supported by the dependable Liev Schreiber (Victor Creed in X-Men Origins: Wolverine) and Chiwetel Ejiofor (last seen in 2009's 2012).
Why Should I Watch It?
There's more than a touch of Jason Bourne about Salt, from the theatrical poster's identity-questioning strap line ("Who is Salt?") to the espionage-filled storyline. Tom Cruise was reportedly approached for the lead role, but he refused due to the protagonist's similarity to his character Ethan Hunt in the Mission: Impossible franchise.
In an action sub-genre as dominated by male leads as the spy movie, switching the protagonist's gender could prove to be Salt's master stroke, and Jolie has already proven that she has the physical prowess for an action role in the Tomb Raider movies (even if the films themselves were woefully under par), and has reportedly performed all her own stunts in Salt.
As an Oscar-winning actress (for her role in James Mangold's Girl, Interrupted) Jolie could also add a little emotional depth to the quiet moments between action scenes.
And if the trailers are to be believed, action scenes are plentiful in Salt, with generous helpings of gunplay, reckless driving and fisticuffs. A sequence where Salt escapes from a police vehicle with a deft snap of her elbow and a well-placed shot from a Taser gun has appeared in both trailers released so far, and gives us a snapshot of the kind of high-octane, slickly produced action we can expect from the rest of the film.
Salt's biggest rival for box office domination is Sylvester Stallone's The Expendables, released on the same day in the UK. While two very different kinds of action movie – The Expendables promises to be a resolutely old-school, macho shoot-em-up flick – the draw of seeing 80s genre stars such as Sly, Jason Statham, Bruce Willis and Arnold Schwarzenegger all in the same film could steal some of Salt's thunder come the end of the summer.
Nevertheless, Salt could provide Jolie with a serviceable star vehicle, and while there are lots of other action movies due out this summer fighting to compete for our cash – including Predators, Inception and the previously mentioned The Expendables – it's possible, with director Phillip Noyce and writer Kurt Wimmer's form in the genre, that Salt could provide an entertaining variation on the action spy movie theme.
US Release Date: 23 JulyUK Release Date: 20 August