Features
Summer 2017 Box Office Preview
We give our predictions on the biggest and best movies of the summer, including Guardians of the Galaxy, Wonder Woman, and Dunkirk!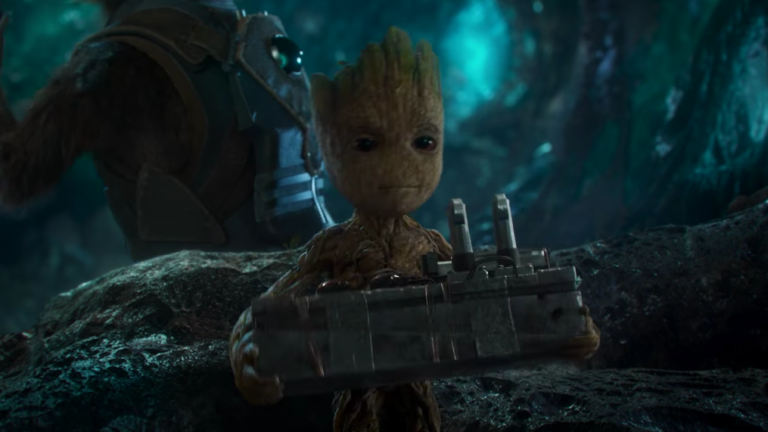 In a year where we've already had an enormous pre-summer box office with Disney's Beauty and the Beast scoring over $400 million domestic and 20th Century Fox's Logan grossing over $200 million despite both being non-summer releases, not to mention the runaway success of Fate of the Furious, it's a good sign that the movie business is in great shape as we head toward its most lucrative season.
The biggest problem with the upcoming summer slate is that there are, once again, a lot of sequels, and in some cases, sequels in franchises that have already started to show diminishing returns. Former tentpoles like Transformers and Pirates of the Caribbean are going for their fifth installments while Spider-Man: Homecoming is the sixth movie and second attempt at a reboot in 15 years. Two animated films, Despicable Me 3 and Cars 3, are attempting to squeeze a third movie out of those characters while War for the Planet of the Apes may be the finale of a well-received trilogy of prequel films. Ridley Scott's Alien: Covenant is also one of those wonderful attempts at a sequel to a prequel that's also sort of a reboot. Fun times, indeed.
And then amidst all of that, there are a few original movies and ideas, and one daring attempt to make the movie that no one ever thought could or would be made…
The Big Three
Every summer, there's always two or three—sometimes even four—movies that can honestly be considered "blockbusters" with a domestic box office of over $300 million. This summer, we have a number of sequels to many movies that have passed this benchmark, but only a few of them will successfully match the success of their precursors.
Guardians of the Galaxy: Vol. 2 (Marvel Studios/Disney) – May 5
When it comes to summer blockbusters, it's simply foolish not to bet on Marvel Studios, and this sequel to James Gunn's 2014 movie, which introduced Marvel's space-faring misfits to moviegoers, is in good shape to match or best the $333 million domestic grossed by the original film. It also is bringing its whole gang of stars back, including Chris Pratt, Zoe Saldana, former wrestler David Bautista, and the voices of Vin Diesel and Bradley Cooper as the lovable CG buddies, Groot and Rocket Raccoon.
The movie came out at just the right time to capture the Marvel-mania after the success of The Avengers, and it was the first attempt to break away from the core, more traditional superheroes who already had movies. On paper, Guardians of the Galaxy might not have seemed like the best idea for a blockbuster, but Gunn and his cast created a hilarious space opera that reminded many of Star Wars over a year before The Force Awakens. Its $94 million opening was quite incredible for the time, doing better than later attempts at introducing characters like Ant-Man and Doctor Strange, especially since it has only one connection to the rest of the Marvel Cinematic Universe: Josh Brolin as Thanos.
Considering the money made domestically and how many people have seen the movie since its release, it's very possible that the Guardians of the Galaxy sequel will open big with $150 million or more—basically half the last one's domestic gross. Being the kick-off movie of the summer is good since it will allow people to see it whenever they want through Memorial Day, particularly as schools start letting out. We can probably expect this one to end up in the $400 million range of bigger Marvel movies like Iron Man 2.
Despicable Me 3 (Universal) – June 30
Every summer, there's at least one ginormous family animated movie, and while Pixar Animation has often been the big bread winner, Universal's partnership with Illumination Entertainment has also provided big dividends. Last year's The Secret Life of Pets was a big winner with $368 million, and three years before that, they had an equally successful sequel in Despicable Me 2, with Steve Carell returning as the lovable super-villain Gru. Two years ago, that movie's spin-off Minions also grossed more than $300 million domestic, and this threequel coming out just four years after the previous Despicable Me should be another sure-fire winner for Universal.
It's opening just four days before the Fourth of July (which falls on Tuesday this year) and two weeks after Pixar's Cars 3, and it should effectively cut that off at the knees to become one of the summer's biggest movies with another $300 to 350 million.
Spider-Man: Homecoming (Sony/Marvel) – July 7
After the 2012 reboot starring Andrew Garfield and Emma Stone that didn't quite set the world on fire, Sony Pictures is giving Marvel's web-swinging superhero another go. This time they're working directly with Marvel Studios and their pick for the younger Peter Parker, Brit Tom Holland, who debuted as the character in last year's hit Captain America: Civil War.
It'll certainly help that they were able to get Robert Downey Jr. to portray his popular Tony Stark/Iron Man in the movie, which will do wonders at making sure the fans of Marvel know that Spider-Man is finally in the Marvel Cinematic Universe, at least for a couple movies. The rest of the cast is okay with Michael Keaton playing the Vulture (his first incarnation in the movies) and Marisa Tomei playing a very, very young Aunt May, but this one is really going to come down to whether Holland is more convincing as a younger Peter Parker and how well director Jon Watts (Cop Car) does with his first big budget movie.
I can definitely see this movie grossing more than $300 million, just like all of Sam Raimi's popular Spider-Man movies, which will put it in line to be the second or third biggest movie of the summer.
This Summer's Franchise Fare
It's a long-standing tradition for studios to rollout their tentpole fare—i.e. movies more likely to make money that can be used to fund their other projects—during the summer, mainly because the lack of school and summer hours at some jobs open up more opportunities for moviegoing—not to mention the hot weather that makes an air-conditioned movie theater a great place to cool off. This is why many of the films released during the summer months are made up of sequels, remakes, and other known properties. In some ways, this has backfired, as seen last summer when Roland Emmerich's Independence Day Resurgence and other sequels bombed big time.
Undaunted, we'll be getting the fifth chapter of two franchises and the eighth chapter of two others, and a second animated threequel that comes out just a few weeks before the above Despicable Me 3. 
Alien: Covenant (20th Century Fox) – May 19
Ridley Scott continues his return to the "Alien" franchise with a direct sequel to 2012's Prometheus, once again starring Michael Fassbender as the synthetic David and another synthetic named Walter. One smart thing Fox has done this time is to put the word "Alien" right there in the title, although "Covenant" is once again the name on the ship, but the focus of the trailers has been much more on the popular xenomorphs from the previous movies, which should help this one do bigger business during at least its pre-Memorial Day weekend.
This one has another fantastic cast, and opening bigger than Prometheus' $51 million debut shouldn't be a problem. It will only need $126 million to be the highest grossing movie in the franchise, paving the way for Scott to do another (and possibly final) Alien movie.
Pirates of the Caribbean: Dead Men Tell No Tales (Disney) – May 25
Next, we get to one of the sequels of a franchise that might've overstayed its welcome, and we mostly say that because its star, Johnny Depp—who was even nominated for an Oscar for his first portrayal of Captain Jack Sparrow—just doesn't seem to be getting people into theaters anymore.
The original trilogy directed by Gore Verbinski did pretty well, grossing a billion domestically in the four years in which they were released.  All three movies earned more than $300 million with the first movie doing the least. 2011's Pirates of the Caribbean: On Stranger Tides didn't offer much confidence in reviving the series, because after opening well the weekend before Memorial Day with $90.1 million, it ended up taking less than $250 million. Depp hasn't exactly been doing well since then with last year's Alice Through the Looking Glass bombing over Memorial Day, grossing just $77 million compared to the original's $335 million five years earlier.
Clearly, Depp's star has fallen quite hard, and that might keep his return to the Pirates franchise after six years from changing things. Still, it should be able to take advantage of Memorial Day similar to the third movie, At World's End, but I just don't see this one grossing more than $200 million domestic. (It should do fine globally where Depp is still considered a huge star.)
Cars 3 (Disney/Pixar) – June 16
Pixar Animation is coming off the biggest hit of their existence with last year's Finding Dory, which grossed $486 million after an astounding $135 million opening, so the decision to make Cars 3 might have been a sound one… if not for the fact that Cars 2, released in 2011, is one of the company's lowest grossers. That should be a clear sign that making a third movie probably wasn't a great idea, and yet, the lack of PG family films in May should help this one benefit once schools let out across the country.
Both previous Cars movies opened around $60 million or more, and there's little to say that the third movie won't do the same with the Disney/Pixar brand in place, although it will be relying on younger audiences, since the more critical older folk who might normally check out everything Pixar will probably give this one a pass.
Transformers: The Last Knight (Paramount) – June 23
So far, there have been four movies directed by Michael Bay based on Hasbro's popular toy line and cartoon from the '80s, and they have domestically grossed $1.2 billion combined. For this fifth one, Bay reteams with Mark Wahlberg for a movie that hopes to continue the roll by basically using the exact same formula… sort of.
The highest grosser so far is 2009's Transformers: Revenge of the Fallen with over $400 million domestic, while the third movie only grossed $350 million, and 2014's Transformers: Age of Extinction fell even harder, grossing $245 million domestic. Those sorts of diminishing returns are never a good sign for a franchise which Paramount hopes to continue with a Bumblebee spin-off next summer, but this should be able to at least replicate the previous movie's summer success with a couple new twists, including Bay doing his first historic battle epic, as hinted by the title.
War for the Planet of the Apes (20th Century Fox) – July 14
Another franchise that Fox has successfully revived in recent years is the Planet of the Apes series, and this direct sequel to 2014's hit Dawn of the Planet of the Apes, once again directed by Matt Reeves, should continue the popularity of the prequel series starring Andy Serkis. This movie will take the Apes out of their forest environment and pit them against a ruthless human known as the Colonel, played by Woody Harrelson, although this could be the peak of the series with Reeves moving on to direct The Batman. It will be surprising if this one doesn't also end up with over $200 million, as the series still has a lot of good will from critics and movie fans. (Dawn scored 90 percent on Rotten Tomatoes, which is almost unprecedented for a summer sequel. Just ask Michael Bay.)
Let's Try to Start a New Franchise!
Starting franchises with summer releases isn't always a given, but you have to assume that it's always something those involved hopes might happen, because it means that people liked the first movie and its characters enough to want more. This year, we have a couple of potential "franchise starters," and in one case, it's been a long-time coming for a popular comic book superhero to finally get her own movie.
King Arthur: Legend of the Sword (Warner Bros.) – May 14
Guy Ritchie has been saying for years he wanted to bring the literary legend back to the screen in a series of movies that will eventually come together as the fabled Knights of the Round Table (not to be confused with Monty Python's knights that say "ni.") Warner Bros. is hoping this will at least be as successful as last year's The Legend of Tarzan, which ended up doing much better than anyone expected, and let's face it, Ritchie is already a proven commodity for his work turning Sherlock Holmes into a blockbuster hit.  Whether or not this movie turns into a series will largely depend on how well the first movie does, and we can't forget that Jerry Bruckheimer's 2004 attempt King Arthur bombed with just $50 million.
Baywatch (Paramount) – May 24
The trend of turning once-popular television shows from the '70s and '80s into movies is nothing new—see the recent CHiPs or, as a much more successful example, 21 Jump Street and its sequel. Directed by Seth Gordon (Horrible Bosses), Baywatch plays upon the ideas created in the show that made David Hasselhoff and Pamela Anderson household names while making running in slow motion on the beach must-see TV. It stars Dwayne "I'm in everything now, so deal with it" Johnson and Zac Efron in a pairing that will hopefully fare as well as Jump Street, or Efron's other hit comedy, Neighbors with Seth Rogen.
Although this is currently meant to be a one-off movie, going by the previous success of ol' "Franchise Viagra," we might be seeing a sequel to this one if it does as well over Memorial Day weekend as expected.
Wonder Woman (Warner Bros.) – June 2
If you haven't figured it out yet, the movie mentioned above is Wonder Woman, a reverse origin story for the Gal Gadot incarnation of the character introduced in last year's Batman v Superman: Dawn of Justice. It's been a long time coming for William Marston's 75-year-old creation, one that many female comic book readers (as rare as they might be) have been awaiting, mainly so that they can prove that people will go see a superhero movie with a female lead.
It probably won't matter that Gal Gadot hasn't had anything resembling a hit otherwise and that Patty Jenkins has not directed a single movie since her 2003 directorial debut, Monster. No, this is all about fans showing their support for Wonder Woman getting a movie, and if the movie's halfway good, we could see it reaching for that $300 milestone that previous Superman and Batman movies have achieved. Or it can be another Green Lantern…  no, let's try to stay positive!
The Mummy (Universal) – June 9
It may be a little strange seeing this in the "new franchise" section, especially considering that Dwayne Johnson got his start as an actor in the previous blockbuster series of movies starring Brendan Fraser (remember him?) and that were directed by Stephen Sommers (also whatever happened to that guy?). The success of The Mummy in 1999 and its sequel The Mummy Returns two years later just goes to show you that you can be the biggest thing in the world one year, and less than 20 years later (or less in the case of Spider-Man), the studio is remaking your movie… with Tom Cruise!
Of course, we're half-kidding because this movie is actually a spin on the original Universal monster movie starring Boris Karloff from 1932, but it's also supposed to be part of their planned "Monster-verse" that may or may not include 2014's Dracula Untold and 2010's The Wolf Man… but probably not. This one is all about the continued popularity of Cruise in almost any role, and it supplants the semi-annual Mission: Impossible for another movie that should bring in his fans and is almost guaranteed to cross the $100 million mark for that alone.
Valerian and the City of a Thousand Planets (STX Entertainment) – July 21
After decades of being France's top action export, and having success with the Scarlett Johansson action flick, Lucy, filmmaker Luc Besson tackles an epic science fiction movie based on his favorite comic book. Valerian was a big influence on his popular 1997 film The Fifth Element (which returns to theaters this summer in a 20th anniversary edition), and they've been doing a bunch of extra promotion to get word out early on this one.
Starring Dane DeHaan (A Cure for Wellness) and Cara Delevingne (Suicide Squad), this could go either way in terms of being a huge hit or a devastating and overly expensive bomb, but it should certainly shake things up later in the summer and probably could end up doing better than last year's Warcraft, which opened with $25 million and made $47 million domestic. That may or may not be enough to get a sequel, depending on how well it does elsewhere.
The Dark Tower (Sony) – August 4
It's been a long time coming for this adaptation of Stephen King's genre-blending series of fantasy Western novels, influenced as much by J.R.R. Tolkien as Clint Eastwood Westerns. And putting Idris Elba in conflict with Matthew McConaughey should get fans of both theirs into theaters to kick off the last month of summer. There have been some big openings in that first weekend of August, including Guardians of the Galaxy and Suicide Squad, but this probably won't have the same draw.
Lesser-known Danish filmmaker Nikolaj Arcel (A Royal Affair) is at the helm, and the question is whether this movie will be exciting enough to turn this into another lucrative franchise for Sony or if it will be done in one. I'm expecting an opening in the mid-to-high $20 millions, and how well it does from there will probably have more to do with how good it is.
One-Shots Across the Summer Bow
Just because it's summer doesn't mean that every big movie will be a sequel or a remake, and there are two that might fare well even without falling into one of the above categories.
Dunkirk (Warner Bros.)  – July 21
A director who is no stranger to blockbuster superhero movies, Christopher Nolan is trying his own hand at a World War II movie with a big budget action epic about the battle of Dunkirk that is likely to bring in his multitude of fans that will follow him into any genre he chooses. The movie doesn't have the big name actors often necessary to sell one of these, although Nolan does reunite with Tom Hardy and Cillian Murphy, and there are quite a few other known actors plus a certain Harry Styles from the group One Direction.
Chances are we'll see more of the big action scenes in upcoming trailers, and it should do similar business to Nolan's Interstellar if it's even half as good as some are expecting. (It should be noted that Dunkirk is being released the same weekend as Steven Spielberg's Saving Private Ryan 19 years ago, and that grossed over $200 million, albeit with Tom Hanks starring in it.
In the end, it's easy to see the movie thus performing around $180 million, just as Nolan's previous picture Interstellar did when it grossed $188 million in 2014.
Captain Underpants (DreamWorks Animation/Fox) – June 2
Following up on their spring hit The Boss Baby, DreamWorks Animation adapts another children's book into a family-friendly animated movie which, coming out the same weekend as Wonder Woman, should make for an interesting summer box office battle.
This is also coming out two weeks before Cars 3 and a month before Despicable Me 3, so it still has time to rack up some money among family audiences, especially those possibly wary of sequels. (But let's face it. You even say the word "underpants" to younger kids and you can get a snicker, so this comedy might be an easy sell.)
Possible Break-Out Surprises, Sleepers or Longshots
That brings us to a couple movies that don't have the benefit of being based on well-known properties, so they'll be seen as original and unique in a summer full of sequels and remakes.
Rough Night (Sony Pictures) – June 16
With an ensemble comedy of great ladies, including Scarlett Johansson, Zoe Kravitz, and the very funny Kate McKinnon and Jillian Bell, and a high concept premise of a drunken night of partying, this comedy could be this year's Bridesmaids or Bad Moms, where women looking for something to bring them together might flock to the theater during both opening weekend and the weeks that follow. It's directed by Broad City's Lucia Aniello, who has already proven to be able to have what it takes to make women laugh, so don't be surprised if this does better than anyone expects.
Baby Driver (Sony/TriStar Pictures) – June 28
After completing his "Three Flavored Cornetto" series with Simon Pegg and Nick Frost, and adapting the indie comic Scott Pilgrim vs. the World in 2010, filmmaker Edgar Wright writes and produces this genre-bending romantic action-comedy musical, starring Ansel Elgort, Lilly James, Jon Hamm, Jamie Foxx and Kevin Spacey, the latter two from the hit Horrible Bosses comedies. Wright's popularity has grown with each movie he's done, although Scott Pilgrim's $31 million gross is still the capper for his movies in the States. He's destined for a breakout hit, and Sony/TriStar wisely moved the release from mid-August to a much sweeter late June release where films like Wanted have broken out big time.
So Baby Driver could open moderately with $15 to 18 million, or it could really explode with $20 million or more, as action and music fans come together. (The movie premiered with great buzz and reviews out of the SXSW Film Festival in March.)
Atomic Blonde (Universal) – July 28
Charlize Theron and James McAvoy, coming off their hits like The Fate of the Furious and M. Night Shyamalan's Split are the stars of this action movie from David Leitch of John Wick fame (and the upcoming Deadpool 2). Like Baby Driver, this debuted at the SXSW Film Festival, and like Valerian, it's based on a lesser-known comic book, so it probably will be considered as an original action movie along the lines of Leitch's previous film.
It could end up doing well in a late summer weekend where most of its direct competition has come out in previous weeks. Maybe this can pull in $50 million or more?
The Emoji Movie (Sony) – July 28
One of the summer's odder offerings is this new animated film from Sony Pictures Animation that will try to elevate their brand after the latest Smurfs disappointment. Sony had a decent size family hit with last year's The Angry Birds Movie, based on a smartphone game, but this movie is a little more esoteric, to the point where we haven't seen more than a minimal trailer. Because of this, we don't know very much about the story or how emojis will be used to tell it, but considering how much kids love texting, we can see this one being one of the summer's surprise hits. (I refused to consider this a "franchise starter," having sat through the awful Angry Birds Movie.)
There are plenty of other movies to keep an eye on including Amy Schumer's comedy Snatched with Goldie Hawn(20th Century Fox), the 2Pac biopic All Eyez on Me (Lionsgate), the Amy Poehler/Will Ferrell comedy The House (Warner Bros.) and many more to keep moviegoers entertained through the hot, summer months.
Maybe some of them will break out, but here's how I see the Top 12 playing out by Labor Day.
The Projected Summer Top 12 
1. Guardians of the Galaxy: Vol. 2 (Marvel/Disney) – $405 million (projected domestic gross)
2. Spider-Man: Homecoming (Sony/Marvel) – $342 million
3. Despicable Me 3 (Universal) – $335 million
4. Wonder Woman (Warner Bros.) – $285 million
5. Transformers: The Last Knight (Paramount) – $235 million
6. War for the Planet of the Apes (20th Century Fox) – $210 million
7. Cars 3 (Disney/Pixar Animation) – $200 million
8. Captain Underpants (DreamWorks Animation/Fox) – $195 million
9. Dunkirk (Warner Bros.) – $180 million
10. Pirates of the Caribbean: Dead Men Tell No Tales (Disney) – $165 million
11. Alien: Covenant (20th Century Fox) – $160 million
12. The Mummy (Universal) – $125 million
Possible spoilers to break into the Top 12: The Emoji Movie, Rough Night, Baywatch.
The summer movie season officially kicks off on Friday, May 5 with Marvel/Disney's Guardians of the Galaxy, Vol. 2. Let us know in the comments below what you think about our predictions for the summer and whether you think James Gunn's sequel will rule the summer.