News
Suicide Squad Movie Killed Arrow's Plans for Team
It seems that Warner Bros. is still uncomfortable with headlining movie characters also appearing on their superhero TV shows.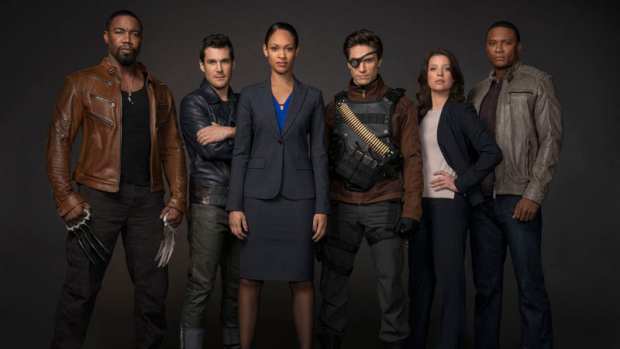 This article contains Arrow spoilers.
It seems that about once a year Willa Holland lets audiences know what's going on with the shared use of characters between Warner Bros.' DC TV universe and their newly-minted DC Films. Last year, it was Ms. Holland who said that Arrow actually had much bigger plans to use Harley Quinn, but it was her inclusion in the Suicide Squad movie that made the show change its plans. And now she's elaborated a little more, saying there were even more Suicide Squad characters planned for the show, but that got shut down.
"When DC found out they were going to be doing their own movie we had to axe all of the characters before we even got to show them," she told The Mirror.
While Warner Bros. is a little less awkward about these things now, in the past they've been very shy about having competing live action versions of their characters on the big and small screen at the same time. The success of Smallville helped stall what eventually became Superman Returns and may have been one of several factors that kept its sequel from happening. Any hope that show had about introducing a young Bruce Wayne were nixed because of the continued success of the Batman films. Lately, Warner seems to have softened on this stance a little.
Unless, of course, they haven't. When Deadshot, a recurring villain on the show since its early episodes and a mainstay of Suicide Squad lore was killed off, that was a sign. So was the unceremonious death of Amanda Waller, a character who adds tremendous background and flavor to the show (she did manage to appear in flashback for the final episode of season four). But it has felt a little like Arrow has been sidelining Suicide Squad characters so as not to create "confusion" with the film version.
Ms. Holland also doesn't have much time for dividing things up between the movie and TV versions of these characters. "It was annoying at first and then when Stephen found out there was going to be a Justice League movie it only seemed, rightly so, he would be playing Green Arrow on it as well as Grant playing the Flash. It just seemed like the right normal answer," she said. "Once they said no, you can't really fight against them for it, because they are the people that gave us a job in the first place…You just have to sit there on your hands, like okay, I get it!"
But with Arrow removing the Suicide Squad from its equation, and with Stephen Amell's recent comments that he doesn't know of plans for any kind of Green Arrow movie anyway (with or without him), it does make me worry a little about The Flash. Warner Bros. has slated a Flash movie starring Ezra Miller for March 23rd, 2018, and The Flash season 2 finale set up a season 3 storyline that would seem more appropriate for a series far later in its run. Hopefully Warner Bros. aren't getting any funny ideas about their most successful superhero TV show in relation to a movie that hasn't been able to keep its director yet.