News
Suicide Squad 2: Nathan Fillion Added to Cast
James Gunn's close friend and Rookie actor Nathan Fillion has joined Suicide Squad 2 a.k.a. The Suicide Squad in an unknown role.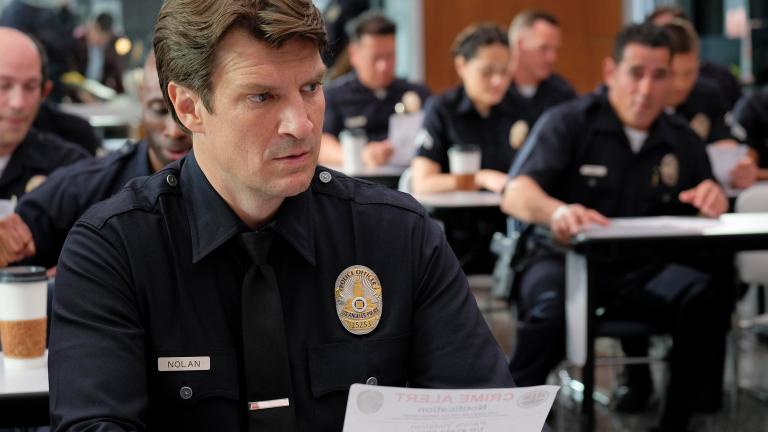 Can a James Gunn movie still be a James Gunn movie without a Nathan Fillion appearance in some capacity? Thankfully we'll never have to find out when it comes to Suicide Squad 2 a.k.a. The Suicide Squad.
Deadline reports that Nathan Fillion, star of ABC's The Rookie and pop culture's chill Canadian buddy, has joined the cast of The Suicide Squad. It is unknown who (or what) Fillion will be playing.
Fillion and Suicide Squad 2 director James Gunn have a long creative history together. Fillion starred in Gunn's 2006 horror comedy debut Slither. He also turned up in 2010's Super, and lent his voice to a hulking alien inmate in Guardians of the Galaxy.
Outside of his Gunn collaborations, Fillion has had a prolific career in genre movies and TV. Fillion first drew attention as villainous priest Caleb in season 7 of Joss Whedon's Buffy the Vampire Slayer. He parlayed that into starring as Captain Malcolm "Mal" Reynolds in Wedon's cult TV series Firefly, and its filmic followup, Serentiy. Fillion has starred in recent series Castle and The Rookie, and also guested in other projects like Big Mouth, Santa Clarita Diet, and The Venture Bros. Notabaly, Fillion is already a part of the extended DC universe, having voiced Green Lantern in animated features Reign of the Superman and Justice League: Doom.
Since Fillion's roles in Gunn movies run the gamut from lead to glorified cameo, discerning what character he could be playing in The Suicide Squad is no easy task. If we operate under the assumption that it's a full role and not a cameo, there are a few intriguing options that could utilize Fillion's charm. Perhaps the mystery Fillion character could be the square-jawed King Faraday or any number of lesser-known characters like Savant, Unknown Soldier, or Crowbar.
further reading: Complete DC Comics Superhero Movie Release Calendar
Regardless of who Fillion is playing, The Suicide Squad is already well stocked with antiheroes. Confirmed new characters for the sequel include Ratcatcher (Daniela Melchor), King Shark (Steve Agee), Polka-Dot Man (David Dastmalchian), and Peacemaker (possibly John Cena). Viola Davis, Jai Courtney, and Joel Kinnaman will reprise their roles as Amanda Waller, Captain Boomerang, and Rick Flagg, respectively. Idris Elba is also a part of The Suicide Squad with a mysterious role of his own.
The Suicide Squad is set to open on August 6, 2021.
Read and download the Den of Geek SDCC 2019 Special Edition Magazine right here!
Alec Bojalad is TV Editor at Den of Geek and TCA member. Read more of his stuff here. Follow him at his creatively-named Twitter handle @alecbojalad