News
Michael Rooker Debunks Report of Suicide Squad 2 King Shark Role
While the idea of Michael Rooker joining James Gunn's Suicide Squad sequel made sense, it wasn't true.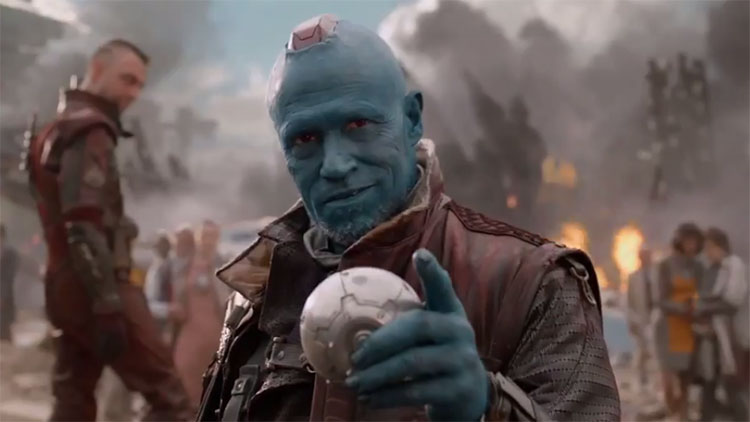 In news that would have surprised precisely no one on this big revolving rock we call "Earth" (when we're in a good mood), Michael Rooker was reportedly up for a role in James Gunn's Suicide Squad sequel, The Suicide Squad. However, what's unsurprising isn't necessarily confirmed fact, and it appears that news of Rooker's role was… well, let's just say, premature. 
According to a recent report by The Wrap, Gunn wanted Rooker for the part of King Shark in The Suicide Squad at Warner Bros., a project he was drawn to after being fired by the Mouse House for jokes he posted online some years ago. The director was eventually rehired to steer Guardians of the Galaxy Vol. 3 earlier this year, but that's had to take a backseat so that he can bring his new DC film to life. Yet, despite the apparent ring of truth that Rooker's purported casting contained, it turned out to be false, leading Rooker to take to Instagram for an official debunking, complete with a reference to the Wrap report.
Rooker has previously worked on a huge handful of Gunn's movies, including both of the Guardians of the Galaxy outings at Marvel as Daddy Yondu, Slither, Super, TheBelkoExperiment (which Gunn wrote) and the upcoming "evil Superman" offering Brightburn, which Gunn is producing.
If you're unfamiliar with DC's villainous King Shark, aka Nanaue, he's a humanoid shark who made his comic debut in 1994 thanks to creator Karl Kesel. Nanaue's father is the Shark God, and he has strong flesh that leaves him fairly impervious to attacks. King Shark also has enhanced strength, and can regenerate body tissue. In the New 52 timeline, he was tortured and bullied by Amanda Waller into joining the Suicide Squad, but he ended up eating a teammate, so let's just say that he wasn't the most compliant member of the team. While Rooker might not end up playing King Shark, it remains a strong possibility that the character will manifest in the movie.
Viola Davis will reprise the role of Amanda Waller in The Suicide Squad, and Margot Robbie will also be back as Harley Quinn, with Jai Courtney along for the ride as Captain Boomerang again. Idris Elba has a mystery role as a new character, and Will Smith won't return as Deadshot because of "scheduling concerns."