News
Suicide Squad 2 Loses Deadshot, Keeps Elba, More Returning Characters
Idris Elba is still in The Suicide Squad, but not as Deadshot. And some other familiar faces are returning, too.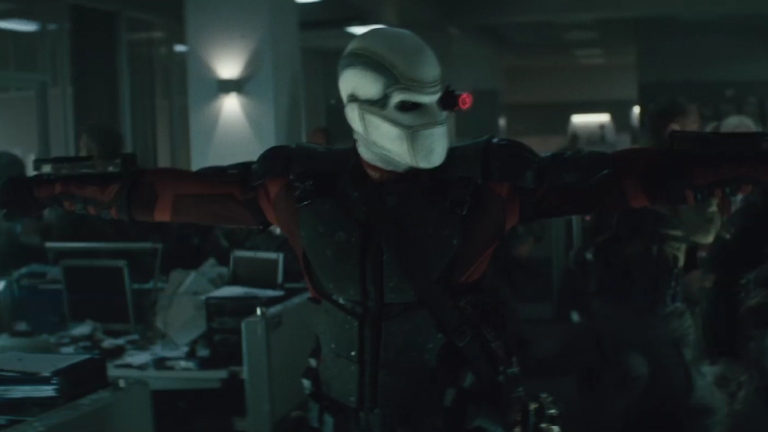 Well, this should finally put a bullet in all that "The Suicide Squad is a reboot" chatter. Sure, new writer/director James Gunn will likely bring a very different tone to the proceedings than David Ayer did, and by design, most of the Suicide Squad itself is generally pretty expendable. And while it can probably generously be considered a reboot inasmuch as it doesn't overtly reference the events of its predecessor much (see how little time was given to "other" DCEU movies in Aquaman and Shazam!), it appears that Warner Bros. is hoping to at least keep a certain continuity of characters.
The plan had long been for Will Smith's Deadshot, Margot Robbie's Harley Quinn, and Viola Davis' Amanda Waller to return for the sequel. However, Smith departed the role of Deadshot because of scheduling issues, and Idris Elba was promptly enlisted to take his place. But now Variety reports that Gunn, Elba, and the studio have decided it's best not to replace Deadshot, and have instead moved on from the character completely. Elba remains in the movie, but will play a different character. No word on who that might be just yet.
This both leaves the door open for Smith to return as Deadshot in a future Suicide Squad movie (or maybe even make a cameo in this one), but also reminds us that a Deadshot solo movie was once being considered. Variety also has word that Jai Courtney will also return as Captain Boomerang, there is additional confirmation that Viola Davis is back as Amanda Waller, and there are unconfirmed rumors that Joel Kinnaman is returning as Rick Flagg. In other words, the core of the Suicide Squad 2 team is going to look quite a bit like the one that survived the first film. In other words, not a reboot.
The Suicide Squad is expected to begin filming later this year, after which, Gunn will return to Marvel Studios to complete his trilogy with Guardians of the Galaxy Vol. 3.