News
Suicide Squad 2 Looks to Cast John Cena
WWE franchise face and surging movie star John Cena is reportedly in talks to join the cast of James Gunn's Suicide Squad 2.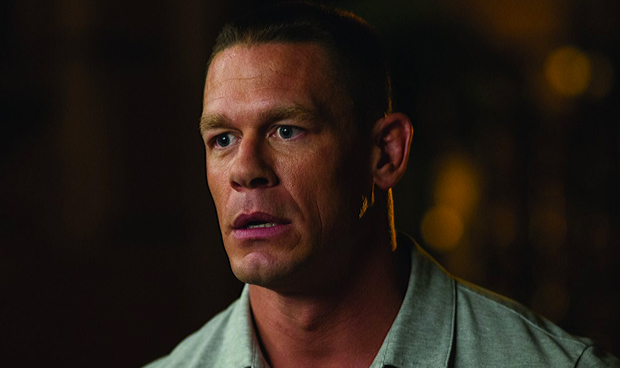 Suicide Squad 2 might be on the verge of adding a prominent cast member who regularly claims that you can't see him. – And no, we're not talking about a metahuman with the power of invisibility.
John Cena is in talks to join the cast of DC/Warner's Suicide Squad 2, reports Variety. However, details about Cena's prospective casting are currently scarce, with nothing indicating what character he'd play. Regardless, Cena – a burgeoning movie star and the biggest name to emerge from pro wrestling in the last few decades – would be another high-profile acquisition after it recently added international superstar Idris Elba, who was set to replace Will Smith in the role of Deadshot before the character was cut, though will remain to play a different character. The film will also see Margot Robbie reprise her role as Harley Quinn after an appearance in the 2020-scheduled cinematic spinoff, Birds of Prey.
The squared circle stardom of Cena – once a divisive figure among WWE fandom – undoubtedly puts him in pro wrestling's Mount Rushmore conversation – along with the likes of Hulk Hogan, Ric Flair, Stone Cold Steve Austin and The Rock. However, he's spent the past few years transitioning from in-ring performer to onscreen performer, most recently fielding a co-starring opposite Hailee Steinfeld in the recent Transformers film offering, Bumblebee. Moreover, barring an appearance as himself in wrestling docudrama Fighting with My Family, and an array of voice work, he appeared in recent films such as Blockers, Daddy's Home Two, The Wall and Sisters, having turned heads playing Amy Schumer's self-obsessed love interest in comedy Trainwreck. Years before that, he first cut his teeth in WWE-produced action films such as The Marine and 12 Rounds.
The possibility of Cena joining the cast certainly adds an intriguing wrinkle to the status of The Suicide Squad, a sequel to the 2016 DC Extended Universe film offering centered on a team of supervillains forced to do good in a program of indentured servitude. With the DCEU left in a state of disarray as its load-bearing buttresses, Henry Cavill's Superman and Ben Affleck's Batman, appear to have exited, leaving the Amazonian strength of Gal Gadot's Wonder Woman to hold things up, the state of this supervillains sequel was also in a bit of flux. Even original Suicide Squad writer/director David Ayer isn't returning.
The film received encouraging news with the announcement that Marvel movie royalty in Guardians of the Galaxy helmer James Gunn would make the jump to DC/Warner to helm Suicide Squad in the aftermath of his directorial defrocking by Disney/Marvel after the surfacing of old offensive tweets. However, the waters eventually calmed over at the Mouse House, leading to Gunn's reinstatement as Guardians of the Galaxy Vol. 3 director; a situation that's more than a little awkward for Suicide Squad 2. However, Gunn remains attached as director… for now, anyway.
Suicide Squad 2 (official title to be determined) is currently scheduled to hit theaters on August 6, 2021. The full DC superhero movie release schedule can be found here. 
Joseph Baxter is a contributor for Den of Geek and Syfy Wire. You can find his work here. Follow him on Twitter @josbaxter.