News
Watch Exclusive Clip from Kat Dennings' Suburban Gothic
We have an exclusive clip for the new Kat Dennings horror-comedy about raising the small town dead, Suburban Gothic.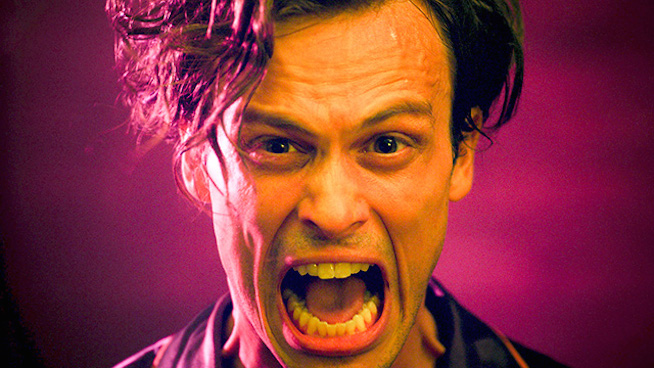 Nobody wants to spend their post-collegiate days dealing with evil spirits haunting their parents' backyard. But if it means getting to contact dead spirits with a particularly gothic Kat Dennings, it can't be all bad, right?
That is the set-up for Suburban Gothic, the new feature from Excision director and co-writer Richard Bates Jr. An upcoming VOD release for later this month, Suburban Gothic chronicles the nightmarish horrors of Raymond (Matthew Gray Gubler), an alternative-living graduate who is six months out of business school with an MBA, but still can't find a job.
Raymond is thus forced to move in with his parents (Ray Wise and Barbara Niven) who take his "European" lifestyle to be a chore. The funny thing is that they've got plenty of yard work of their own to put up with–like the dead girl buried in the back..
Raymond's eventual release is his supernatural connection with Becca (Kat Dennings), the goth bartender down the road.
In the below video, the horror of the situation first strikes the ascot-loving Raymond when a "friend" comes to warn him of the malevolent forces hidden within. Also, he needed to raid Raymond's refrigerator one more time before the ectoplasm hits the fan. Enjoy.
Suburban Gothic, which was also co-written by Mark Bruner, played at last year's Fantasia International Film Festival and Screamfest 2014. The film will be released by FilmBuff nationwide on VOD and in select theatrical markets on January 30, 2015.