News
Street Fighter: Resurrection Announced for March 2016
Taking place ten years after Joey Ansah's Street Fighter: Assassin's Fist, Ryu and Ken take on the enigmatic soldier Charlie Nash.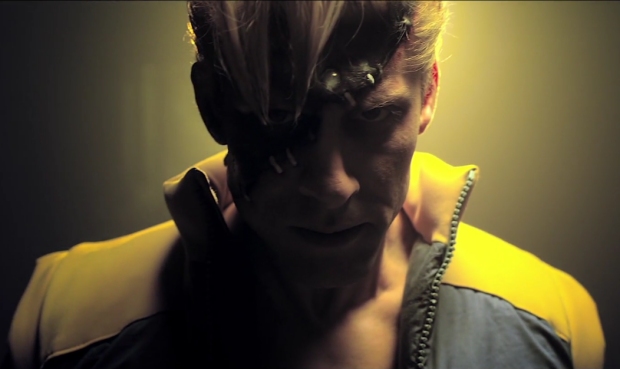 A year and a half ago, Joey Ansah, Christian Howard, and others put together the awesome live-action web series Street Fighter: Assassin's Fist. Released by Machinima, the series showed the origins of Street Fighter heroes Ryu and Ken, guided by their master Gouken and stalked by Gouken's corrupted brother Akuma. It was met with a great critical reception and since then, Ansah has been interested in expanding its world.
Just shortly after February's release of Street Fighter V for PlayStation 4, we'll be getting the follow up Street Fighter: Resurrection. Sometime in March, Machinima will be releasing the five-episode live-action series exclusively on Verizon's go90 platform. Taking place a decade after the events of Assassin's Fist, Ryu (Mike Moh) and Ken (Christian Howard) will be confronted by the mysterious Charlie Nash, featured in this teaser trailer.
Aw, man. Love that quick rendition of Charlie's theme song.
Charlie is played by martial artist and experienced stuntman Alain Moussi, who will also be portraying the lead in the upcoming Kickboxer remake (playing opposite Batista as Tong Po). Personally, I'm impressed that they're able to make live-action Charlie look that relatively normal. Between his new patchwork look and his classic hair, the guy's look in the games is a bit over the top.
This will actually be the third live-action depiction of the character, following Robert Mammone as Carlos "Charlie" Blanka in 1994's Street Fighter (yes, they decided that Charlie and Blanka were the same guy) and Chris Klein in 2009's Street Fighter: The Legend of Chun-Li. While Klein's depiction had very little to do with the source material, it's still worth enduring just for his endlessly hammy performance.
While first namedropped in Guile's ending in Street Fighter II, Charlie didn't appear in the game series until the prequel Street Fighter Alpha. He's appeared several times, though the intent is always to kill him off to give Guile the inspiration needed to go hunt down M. Bison out of revenge. Ever since Street Fighter V's announcement, Charlie's return has been played up as a central part of the story. We've yet to get a full idea what he's all about, but he appears to be M. Bison's pet experiment in the form of a brainwashed puppet.
You can read more on Charlie Nash's history here.
I guess we'll know more on him when Street Fighter V hits in February and Street Fighter: Resurrection hits in March.
Gavin Jasper needs Marvel vs. Capcom 4 just so we can get Charlie vs. Bucky. Follow Gavin on Twitter!