News
Steven Spielberg on Indiana Jones 4 and 5
Steven Spielberg has been chatting more about Indiana Jones And The Kingdom Of The Crystal Skull, and has a brief update on Indiana Jones 5, too...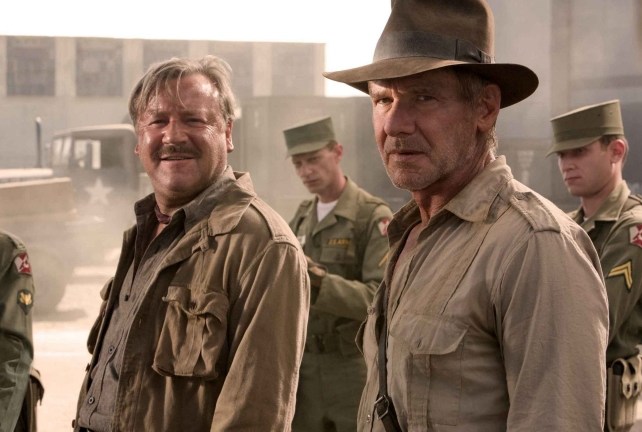 Back in October, Steven Spielberg revealed to the world that he too wasn't particularly impressed with the ending of Indiana Jones And The Kingdom Of The Crystal Skull. Citing that it was George Lucas' story, Spielberg said that "I never liked the MacGuffin", before adding that "I will always defer to George as the storyteller of the Indy series. I will never fight him on that".
We'd be happy to, if it helps.
In a more recent interview with Entertainment Weekly, he's returned to the subject of Indiana Jones. On Crystal Skull he said that "I'm really proud of the movie. I loved bringing Marion back. I love the fact that Indy now has a son. It's a family action film, and I love that whole conceit."
"It's public that George and I and Harrison all had a clash about genre and concept. But I've always told George's stories. My biggest contribution was adding the father to the third movie. That was my idea, to cast Sean Connery as Harrison's father."
"I am best friends with George and I'm very obedient to the stories that he writes. I'll fight things I don't believe in but ultimately if George wants to bring interdimensional beings into Crystal Skull, I will do the best job I possible can to acquit George's idea and make him proud."
As for Indiana Jones 5?
"It's up to George. We have already agreed on the genre of the fifth movie, we already have a concept in mind. I don't know where George is with the story. There is no Indy 5 until George says there is."
A genre? It might be possible to read a little too much into that, but given that the Indiana Jones films have always mixed action with a sprinkling of comedy, does Spielberg mean setting in this case? Because we can't suddenly see Indy 5 turning into a small family drama. Mind you, it might end up being a sci-fi movie…
You can find Entertainment Weekly here.