News
Steven Spielberg Doesn't Want Netflix Films Back at the Oscars
Film legend Steven Spielberg will reportedly propose Academy rule changes to prevent Netflix films from competing at the Oscars.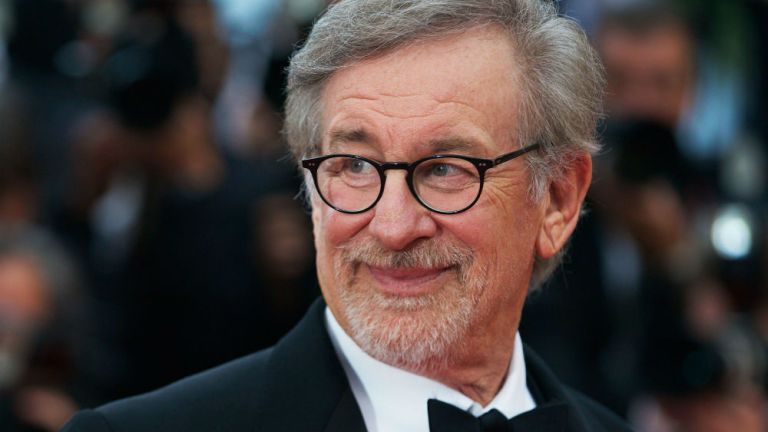 Steven Spielberg has some concerns about streaming giant Netflix pouring its considerable resources into Oscar campaigns for its films. And as fate would have it, Steven Spielberg also happens to be the Academy Governor of the Oscars' directors branch, so this isn't just idle chatter from a director more familiar with traditional movie release patterns. This could change Oscar policy.
According to a report from Indiewire, Steven Spielberg is prepared to petition the Academy for rule changes that will keep Netflix films out of Oscar contention and exclusively in the realm of the Emmys. Spielberg's complaints come on the heels of an Oscar season in which Netflix significantly outspent its studio competition in Oscar campaigns for its Alfonso Cuarón film Roma. While Green Book (which Spielberg apparently supported) won Best Picture, Roma performed well, winning awards for Best Director, Best Foreign Language Film, and Best Cinematography.
"Steven feels strongly about the difference between the streaming and theatrical situation," an Amblin spokesperson told Indiewire. "He'll be happy if the others will join (his campaign) when that comes up (at the Academy Board of Governors meeting). He will see what happens."
While on its surface, this seems to be a classic case of "Old Man Yells at Cloud," Spielberg isn't wrong in pointing out that Netflix has fundamental advantages when it comes to promoting its content. One Oscar strategist claimed that Netflix spent upwards of $50 million in its pursuit of a Best Picture award for Roma, though Netflix responded in a New York Times report that the budget was around half of that and was for their entire slate of films. 
Every industry is being confronted with how changes to distribution technology might change what is perceived as the status quo. Netflix abided by the barest rules for Oscar contention by giving Roma a three-week theatrical run. It's clear thought that Netflix viewed that as more of a necessary chore and not the primary form of distribution. Roma's "real" distribution run is the eternity it will spend on Netflix's servers. That is of concern to Spielberg and others in the industry who have a narrower definition of what constitutes a feature film. They also likely feel a sense of urgency with Netflix producing Martin Scorsese's next film, The Irishman, with an eye on the 2020 Academy Awards.
further reading: Oscars 2019 Best Moments
It's understandable that Spielberg would see Roma as a television entity and not a film one. But the thing is, big streaming companies like Netflix, Amazon Prime, and Hulu are fundamentally changing what our conceptions of things like "television" and "film" even are. Spielberg may want to see things like Roma shunned off to the Emmys. Eventually the real answer to all these changes in distribution will be for the Oscars to subsume the Emmys entirely. 
Welcome to the 1st Annual Content Awards!
Alec Bojalad is TV Editor at Den of Geek and TCA member. Read more of his stuff here. Follow him at his creatively-named Twitter handle @alecbojalad