News
Steve Guttenberg: new Police Academy and Three Men movies
Steve Guttenberg is reviving two franchises, and he's got a couple of regrets too…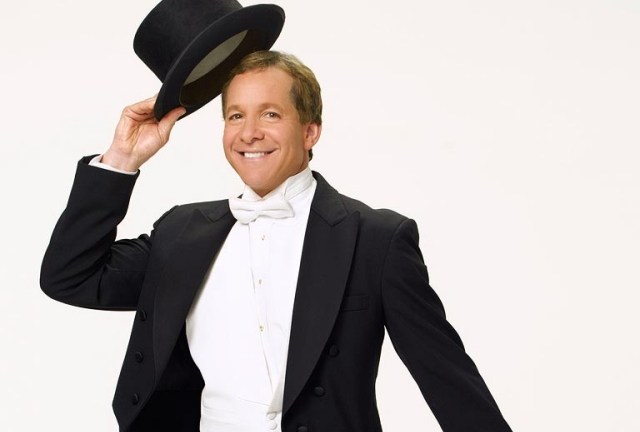 Our enthusiasm for Mr Steve Guttenberg has been well charted on the pages of this website over the years – check out our ready reckoner to his work for a recent example – and the news that he was spending his December in Britain for the purposes of pantomime was clearly very pleasing indeed.
But where does it rank alongside the news that he's revisiting two of his most popular franchises for brand new movie sequels?
First up is a new entry in the world of Police Academy, which it seems the great man is in line to direct as well. This is according to a new report in The Sun. While there's speculation that it's unlikely he'll appear in the film (but surely he should?), he's planning to round up as many of the original team as possible for inclusion. Both Sharon Stone and Kim Cattrall, veterans of Police Academy 4: Citizens On Patrol, have been asked too to join in the malarkey.
In the same newspaper report, incidentally, he also notes that he regrets leaving the Police Academy franchise after four films, and also his decision to turn down the Short Circuit sequel.
But there's more! Guttenberg is also set to reteam with Ted Danson and Tom Selleck for – yes! – Three Men And A Bride, the follow-up to Three Men And A Baby and Three Men And A Little Lady. According to Steve, the script for this one has been written, and now it looks like it's a case of securing the funding to press ahead with the film.
Can we also suggest to Mr G that he might like to squeeze a third adventure out of Cocoon and a second Diner too? After all, why the hell not? In the meantime, more news on these projects as we get it…