News
Stephen King's It Remake: Tilda Swinton Was Considered for Pennywise Role
While Bill Skarsgard is terrifying as Pennywise the Clown, there are was someone else considered for the role: Tilda Swinton.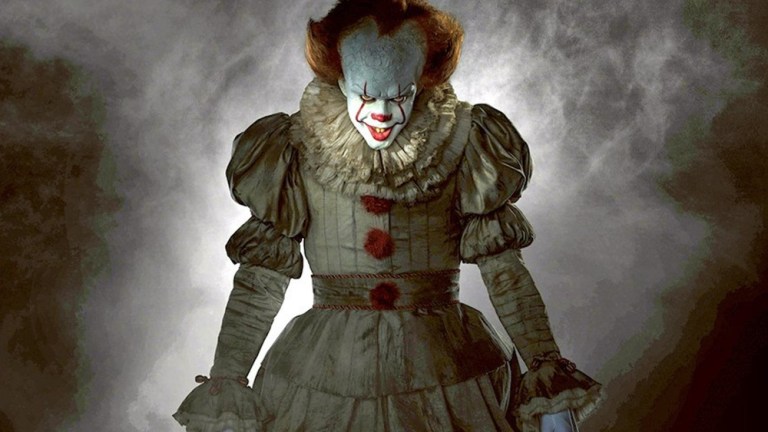 Pennywise the Clown has made his big screen debut in the excellent first part of a two-part remake of Stephen King's It. The monstrous clown was first portrayed by the inimitable Tim Curry, who has been the face of the world's fear of clowns for quite some time. The task of following up his iconic take on the monster has since gone to Bill Skarsgård (Hemlock Grove), who took over the role after Will Poulter (The Revenant) dropped out. Rest assured that Skarsgård has done the infamous clown justice on the big screen, delivering a version of the monster that is more visceral and decidedly more gruesome.
According to producer Barbara Muschietti, she and her husband, director Andy Muschietti, considered many actors for the role. But there's one person on the list who will undoubtedly raise some eyebrows: Tilda Swinton.
"[Tilda Swinton] wasn't available," Muschietti told Joblo. "No, no I swear to god. She was not. We had a slot to shoot the movie and she wasn't available so she didn't even audition. But of course, we all thought about it."
Well then, now we all have to wonder what the new It might have been like with the excellent Swinton in the starring role of child-eating monster. But Muschietti knew that they had chosen the right person for the role when they cast Skarsgård:
Bill came in and blew our socks off. Because he was doing his very own interpretation of Pennywise, very erudite… very, very familiar with the novel and with Pennywise in the novel, which for us was a huge help. Because we went in the casting process with the book in mind. We read the novel when we were teens, we saw the miniseries much later in the game, so Tim Curry's performance is extraordinary but that is not necessarily what we link to Pennywise immediately. For us, the Pennywise is the Pennywise in the book which is quite different. I think Bill went for that and he did an amazing, amazing performance and we gave him several tests. Again, because he's a shape shifter, we wanted to make sure that he could play in different grades, right? And he did. He's amazing. And what's even more amazing is that he kept the character very unpredictable, and that's what scares us the most, when you don't know what way he's going to go.
We'd agree with the Muschiettis. Skarsgård is just fantastic. It Part 1 is in theaters right now. 
Read and download the full Den of Geek Special Edition magazine here!