News
Stephen King's The Long Walk Movie in Development
New Line Cinema plans to bring King's dystopian thriller The Long Walk to the screen.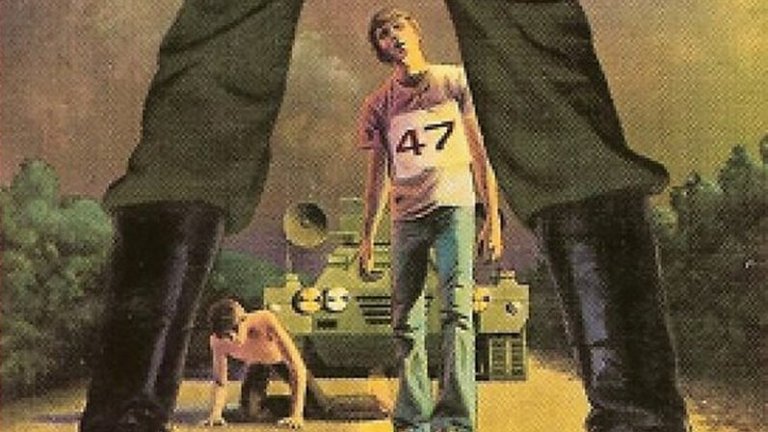 One of Stephen King's earliest novels, The Long Walk, is in development as a feature film at New Line Cinema, the same division of Warner Bros. Pictures that produced last year's King blockbuster It and its upcoming sequel.
The Long Walk is actually King's first completed novel: he wrote it as a freshman at the University of Maine in 1966 and 1967, although it did not see the light of day until 1979, when he published it as a paperback under his famous pseudonym, Richard Bachman.
The novel could be considered both science fiction and Y/A, two genres that King was not known for at the time of publication, which is perhaps why he chose to publish it under the Bachman name.
The story takes place in a totalitarian future America where the government stages an annual event known as the "Long Walk."
In the contest, 100 teenage boys are forced to walk down the East Coast, starting at the Canada/Maine border, until there is only one contestant left standing. The walkers cannot stop, accept aid from onlookers or interfere with each other, and if they slow down to under a pace of four miles an hour more than three times, they are shot dead by the soldiers patrolling alongside them.
King specialist Frank Darabont, who has adapted and directed three of King's works (The Shawshank Redemption, The Green Mile and The Mist), owned the rights to The Long Walk for years, although he never was able to get the novel out of development.
Now New Line has picked up the option, and is hungry — like a lot of studios these days — to get more King material into the pipeline. Screenwriter James Vanderbilt (The Amazing Spider-Man), who has been on his own personal quest to get The Long Walk made for more than a decade, is penning the script, but it's too early to talk about things like a director, cast or start of filming.
The production company teaming with New Line on this, Mythology, has three more genre-related movies coming up, including Slender Man in August, Eli Roth's The House with a Clock in its Walls on September 21, and Luca Guadagnino's remake of Suspiria, which has yet to nail down a release date.
King's other books under the Bachman nom de plume include Rage (1977), Roadwork (1981), The Running Man (1982), Thinner (1984), The Regulators (1996) and Blaze (2007).
Source: Heat Vision