News
Stephen King's Firestarter Next in Line for a Remake
The new version of King's pyrokinetic thriller will be directed by Akiva Goldsman.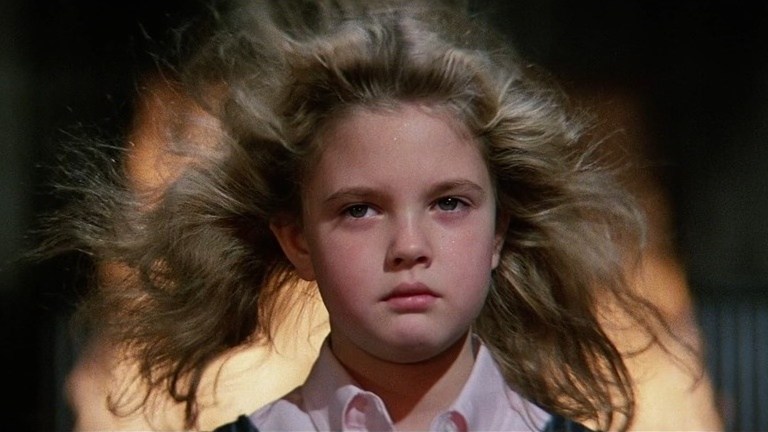 Stephen King's 1980 novel Firestarter is going to be adapted as a feature film for the second time, it was announced on Thursday night (April 27) at the Overlook Film Festival in Mount Hood, Oregon. The news was revealed by producer Jason Blum (Get Out, Split, The Purge, just about every horror film out these last few years) and the man who will direct the picture, Akiva Goldsman.
King's novel focused on a little girl named Charlie who develops the ability to start fires and control the flames with her mind. A secret government agency known as the Shop — which injected Charlie's parents with the drug that gave them moderate telekinetic abilities but passed along to Charlie her much more immense powers — wants to use Charlie's gift as a weapon.
The book was first adapted in 1984 by director Mark L. Lester (after John Carpenter walked away from the project over budget cuts), with a young Drew Barrymore as Charlie, David Keith as her father, Martin Sheen as the head of the Shop and George C. Scott as a Shop assassin who becomes obsessed with the girl. While the script was remarkably faithful to King's novel, the overall production and performances — especially Barrymore's — were deemed weak by the critics and the movie flopped. A TV miniseries sequel, Firestarter: Rekindled, surfaced in 2002 on the Sci-Fi Channel.
In other words, Firestarter is ripe for a remake, but…Akiva Goldsman? Yes, he won an Oscar for writing A Beautiful Mind, but his other writing credits include movies like I, Robot, The Da Vinci Code, The 5th Wave and others that did not come close to winning awards for anything. His sole directing credit until now is 2014's disastrous A Winter's Tale (although his latest one, Stephanie, debuted last night at the festival) and let's not forget, he also wrote Batman & Robin. We can forgive a lot of things, but not that.
Goldsman also wrote the film version of King's The Dark Tower, which is supposedly coming out this August and is said to be quite loosely adapted from King's epic. Oddly, he won't write Firestarter; that screenplay is being handled by Scott Teems. There's no word yet on a release date.
Source: Deadline