News
Stephen King Novella Mile 81 to Get Movie Treatment
Mile 81, a Stephen King novella about a killer car, is another movie project on the growing docket of adaptations of the author's work.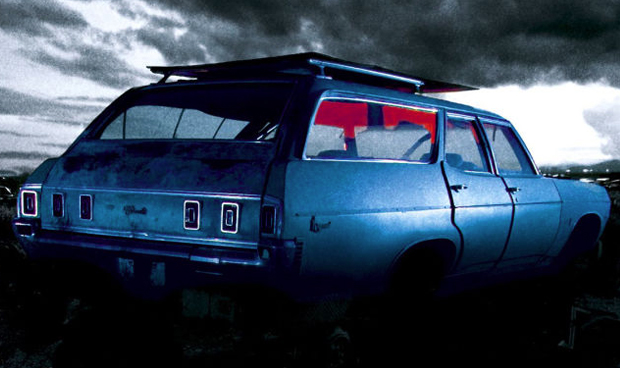 One may be forced to feign surprise when hyping the news that another Stephen King literary work – this time novella Mile 81 – is getting a movie adaptation.
Indeed, the entertainment industry's "Kingaissance" (if you will,) that, for the past few years, has been flooding studio backlogs across the film and television industries, can add yet another entry to the list of developing projects with a film adaptation of Mile 81, reports Deadline. The King story, which first arrived as a 2011 novella, was later released in the author's 2015 The Bazaar of Bad Dreams short story collection.
A simple plot description of Mile 81 might make one dismiss it as "the other Stephen King story about an evil car." However, unlike Christine, the popular 1983 novel and same-year film about a malevolently possessed 1958 Plymouth Fury, this King car thriller presents itself more as a mysterious survival thriller centered on a 12-year-old protagonist named Pete, who, joined by his brother and a small group of survivors, is forced to hole-up in a remoted Maine rest stop as they are attacked by a killer station wagon.
Spearheading this King big screen adaptation endeavor is Alistair Legrand, the writer/director of the 2017 horror-thriller, Clinical, and the 2015 sci-fi-horror effort, The Diabolical. Likewise, Legrand is set to assume the director's chair for Mile 81, working off a script that he co-wrote with his repertory writing partner, Luke Harvis, adapting the King story.
They are joined by producer Ross M. Dinerstein, who is credited for recent efforts for Netflix such as the John Grisham true-crime documentary, The Innocent Man, along with comedy movie The Package and the streaming giant's horror-tinged crime movie, 1922. The film is still in the process of being shopped – by Paradigm – in Berlin at the European Film Market.
Of course, Mile 81 joins a list of King adaptations that include imminently-arriving movies Pet Sematary, It: Chapter Two and Doctor Sleep, as well as current TV shows in Hulu's Castle Rock and Audience's Mr. Mercedes, along with developing small screen endeavors like CBS All Access's just-announced The Stand, HBO's The Outsider, Amazon's The Dark Tower and Freeform's Joyland. Those are just the tip of the adaptation iceberg.
Mile 81 has yet to arrive at a stage in which production or release dates are known, but we will certainly keep you updated right here on this Stephen King adaptation.
Joseph Baxter is a contributor for Den of Geek and Syfy Wire. You can find his work here. Follow him on Twitter @josbaxter.