Reviews
Stephen Hawking: The Theory Of Everything DVD review
A Channel Four documentary that digs into the life of the world-famous scientific genius. Shame about the lack of extras on the DVD, though.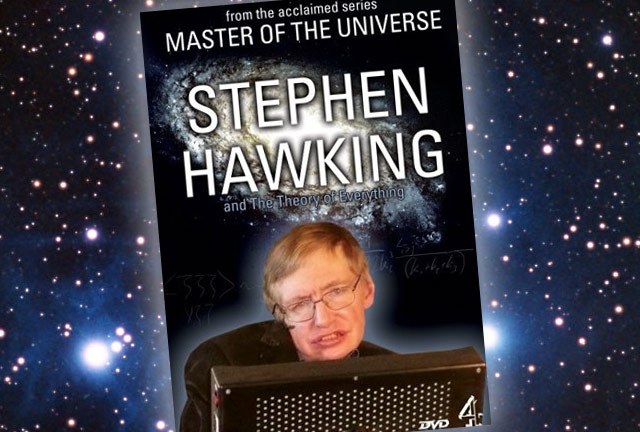 Stephen Hawking first shot to fame 20 years ago, cementing himself as a celebrity as well as an academic, with the publication of his book A Brief History of Time. It attempted to explain the mechanics of our Universe to the layman, and if you've read it you'll certainly have an opinion on whether he succeeded. There can be no doubt that the book did, however – it went on to sell a record-breaking 10 million copies.
Hawking and theoretical physics are synonymous, and certainly share a lot in common; both hold a deep fascination for the public, yet both are essentially badly understood. As is the case with other famous scientist geniuses, very few people know just what it is that Hawking has actually achieved. This Channel 4 documentary, recently released on DVD, sets out to rectify that – A Brief History of Hawking, in a way.
Those looking for a serious guide to his work, as well as a glimpse of the man himself, should persevere through the first two minutes, where Hawking is referred to, rather insensitively and unimaginatively, as a "mega-brain trapped in a body that doesn't work" and a "celebrity egg-head in a wheelchair".
After this, things pick up somewhat, and the two episodes lead the viewer through Hawking's early life and his work into black holes, with past and present colleagues emerging from time to time to run through anecdotes or explanations of theories accompanied with rudimentary but effective special effects.
In particular, the film focuses on Hawking's quest to discover a complete theory to unite the areas of relativity and quantum mechanics, which makes this a timely release.
As some of the World's best "mega-brains" and "egg-heads" put the finishing touches to the Large Hadron Collider at CERN, perhaps the answers that Hawking has been hunting for so long will soon emerge. Either that or a large black hole will spring up underneath Switzerland, devouring the Earth in an instant.
The Feature:
The Extras: none