News
Stars of Woody Allen's Next Film Give Away Salaries
Stars of Woody Allen's next movie, A Rainy Day in New York, are giving away their salaries as the industry renews a debate over allegations.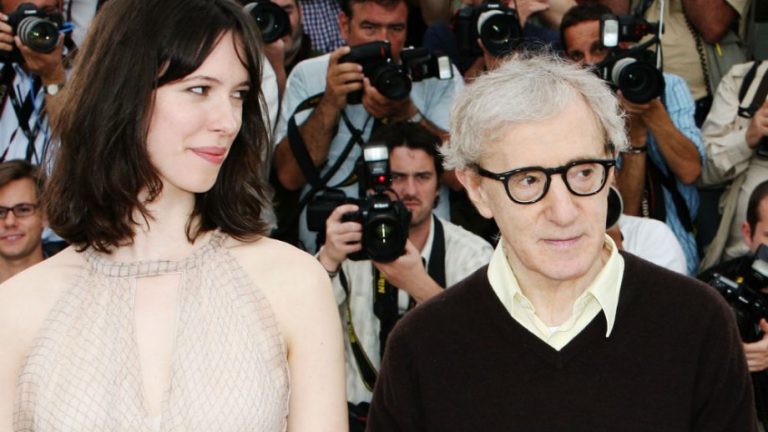 The entertainment industry is in an interesting place of transition as the new year begins.
Following a seismic and long overdue purge that started with the implosion of Harvey Weinstein's empire, many powerful men who used their positions to practice alleged sexual predation have seen their careers end, and decades of rumor and innuendo spilled out into concrete reporting in the pages of The New York Times and The New Yorker. Whereas in previous eras, scandals would be ignored or swept under the rug, we are now in the age of #MeToo and #TimesUp. So it's an open question whether previous allegations that were weathered in different media environments can be survived so easily under modern scrutiny—or whether they even might survive still 25 years on.
We're about to find out, as Dylan Farrow's allegations of child molestation against director Woody Allen have risen to the front of the movie conversation again—and this time, actors are actually responding by distancing themselves from the controversial director, as opposed to a general cloud of silence. In the last 24 hours alone, two of the stars of Woody Allen's upcoming movie—which is scheduled to be released by Amazon Studios later this year—have publicly regretted their work by giving away salaries to the film.
Earlier Tuesday, Timothée Chalamet, an actor who appears to be a shoe-in for a Best Actor Oscar nomination later this year, announced via Instagram:
"I have been asked in a few recent interviews about my decision to work on a film with Woody Allen last summer. I'm not able to answer the question directly because of contractual obligations. But what I can say is this: I don't want to profit from my work on the film and to that end, I am going to donate my entire salary to three charities: TIME'S UP, The LGBT Center in New York, and RAINN."
Chalamet follows in the footsteps of Rebecca Hall, who also is appearing in Allen's upcoming A Rainy Day in New York and announced last week that she is giving her salary to the TIME'S UP Legal Defense Fund, which is providing subsidized legal support to women who have experienced sexual harassment, assault, or abuse in the workplace. Hall herself had previously starred in an earlier Woody Allen film, Vicky Christina Barcelona, for which she was nominated for a Golden Globe. However, given the shift in the culture—and that last week Dylan Farrow directly linked TIME'S UP to her allegations against Allen—Hall also took to Instagram to say that she now understands her "actions have have made another woman feel silenced and dismissed."
This comes at a time where many in Hollywood seem to be changing their stance toward Allen, who has won multiple Oscars and has been generally viewed as a writer-director whom actors of all genders want to work with.
While other stars of A Rainy Day in New York, including Jude Law, Elle Fanning, and Selena Gomez, have remained quiet as social media feeds, actors who have appeared in earlier Allen films have expressed regret of working with Allen, or stated support for Dylan Farrow. This includes current Best Director contender Greta Gerwig (Lady Bird) who had a small role in Allen's To Rome with Love. "If I had known then what I know now, I would not have acted in the film," Gerwig said. "I have not worked for him again, and I will not work for him again." Similarly, Natalie Portman who appeared in a small role in Allen's Everyone Says I Love You in 1996 also recently said, "I believe you, Dylan." Ellen Page also expressed regret last year for appearing in To Rome with Love.
What we are seeing is a movie culture transitioning to the point where popular filmmakers are not given blanket support, even though Allen has denied the allegations of Dylan Farrow, which were never proven after a police investigation.
Allen most recently denied the allegations in February 2014 in The New York Times where he noted that he passed a lie detector test, that a special investigative unit found accusations of child molestation to be false, and that "this piece will be my final word on this entire matter."
Yet the industry seems destined to have many more words on the subject, as Alec Baldwin has now taken to Twitter to defend Allen, who he has worked with on three films, saying he believes the filmmaker to be innocent and that working for him was a "privilege."