News
Star Wars: The Last Jedi – How to Watch the "Music-Only" Cut of the Movie
If you fancy watching a "music-only" cut of Star Wars: The Last Jedi, here's how to do that!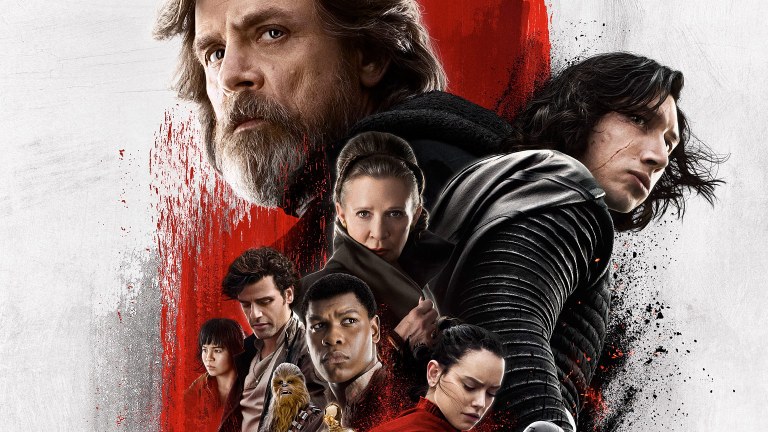 One of the highlights of Star Wars: The Last Jedi is the incredible score composed by the legendary John Williams. Episode VIII's score combines themes from both the Sequel and Original Trilogies in an excellent tribute to two generations of heroes and villains. A particular highlight for this writer is the theme for the Battle of Crait, which features a few seconds of "Tie Fighter Attack" from the A New Hope soundtrack. That little tribute to Han and Luke shooting down TIEs on the Millennium Falcon in 1977 is absolute nerd bliss. 
If you're like me and love movie soundtracks perhaps even more than the movies themselves – I'm currently enjoying the scores for The Cloverfield Paradox and Alien: Covenant, so… – The Last Jedi home video release has a feature that may be of great interest to you. First revealed by director Rian Johnson, fans can enjoy a "music-only" version of the film through Disney's Movies Anywhere app. 
"The one hoop you have to jump through to get it," Johnson explained, "get the [Disney] Movies Anywhere app and link whatever account you bought the movie with to it. It's free, it works pretty painlessly. Kinda a pain I know, but I think it's worth it to get this version."
If you're picking up a digital copy of the film – or a combo that includes the Blu-ray and digital – you can watch the music-only cut by downloading the Movies Anywhere app and connecting the digital copy to it. 
This is the first time a Star Wars movie has had a cut featuring only the score, and it's a very cool experiment indeed. Perhaps, if enough people sign up to watch this version, we'll see this feature for a future re-release of the other movies. I'd love to watch A New Hope with only John Williams' score to lead the way. 
Star Wars: The Last Jedi is out now on digital and will arrive on Blu-ray and DVD on March 27.