News
Star Wars: The Last Jedi: Force Friday II Announced, First Look at Rey, Finn, Poe on Packaging
Lucasfilm revealed that Star Wars: The Last Jedi toys and swag will hit on Force Friday II, giving a preview of the new packaging.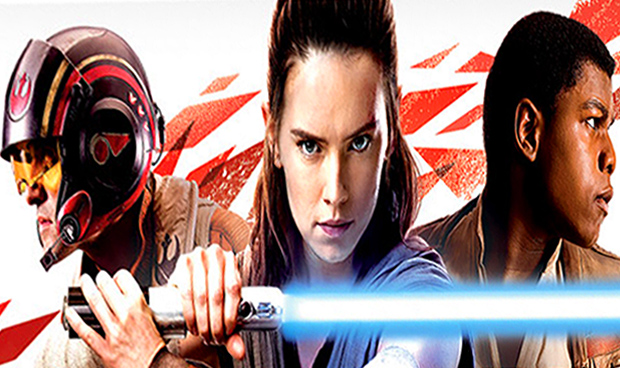 While some Star Wars fans are still adjusting to the reality set by 2015's The Force Awakens, making the franchise's movies into grandiose annual events, it's still hard to deny one's compulsive geek addictions when stuff for a new Star Wars movie hits store shelves. Indeed, it surprises no one that Sequel Trilogy middle act Star Wars: The Last Jedi (or, Episode VIII) will inspire a December deluge of product. However, Lucasfilm has given fans a date on which fans can tell them, "Shut up and take my money!"
Lucasfilm has announced that Star Wars: The Last Jedi merchandise will descend upon the global collective of fandom on Friday, September 1, 2017 at 12:01 a.m. local for the second merchandising blitz unveiling to tout the name "Force Friday." Of course, the first such event to carry that name occurred in 2015, billed as an "unprecedented global" event in which thousands of retail chains help midnight openings, welcoming droves of fans eager to purchase the new movie swag, notably the perpetually-honored tradition of action figures, as provided by Hasbro.
While specifics about Force Friday II are still being kept close to Lucasfilm's chest, they tease "something befitting the excitement of the next episode of the Star Wars saga." As International Licensing Industry Merchandising Association (LIMA) executive Marty Brochstein tells THR of the upcoming event compared to the 2015 Force Friday or the more understated fall 2016 event that launched merchandise for spinoff film Rogue One:
"You are bound to see a similar kind of thing here. It will be a huge promotion again. Because of the fact that there has been Star Wars in the marketplace for the past two years, I don't think it will be quite the same kinds of volume, but it will be huge. It will probably be the biggest marketing event for this upcoming Christmas season."
On another front, a potentially poignant glimpse of the film's primary trio was offered with a packaging sampler on which Oscar Isaac's Poe Dameron, Daisy Ridley's Rey and John Boyega's Finn appear left-to-right in what will presumably be their standard sartorial sets from The Last Jedi. While Poe doesn't look all that different in his Resistance flight suit, the lightsaber-brandishing Rey seems to be sporting a different outfit from the vest getup she had at the end of The Force Awakens; something that, while still sleeveless, seems closer to traditional Jedi garb with what looks to be a hood draped down her back. The coma-awoken Finn, on the other hand, still appears to be sticking with Poe's gifted jacket, except he now wears a proper shirt underneath, rather than his Stormtrooper under-armor.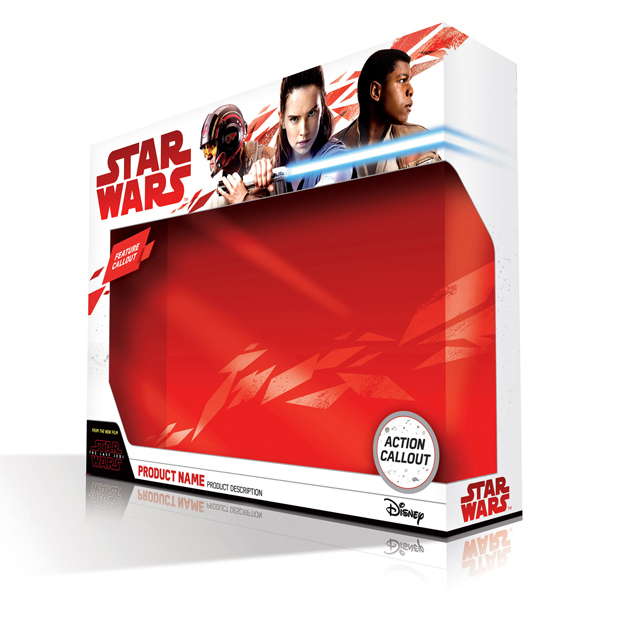 Star Wars: The Last Jedi continues the reenergized franchise's Sequel Trilogy push and will surely part us from a lot of our money well before it arrives at theaters on December 15.