News
Star Wars: Solo – New Characters Revealed
Want an early look at some alien characters from Solo: A Star Wars Story? Then Denny's has you covered...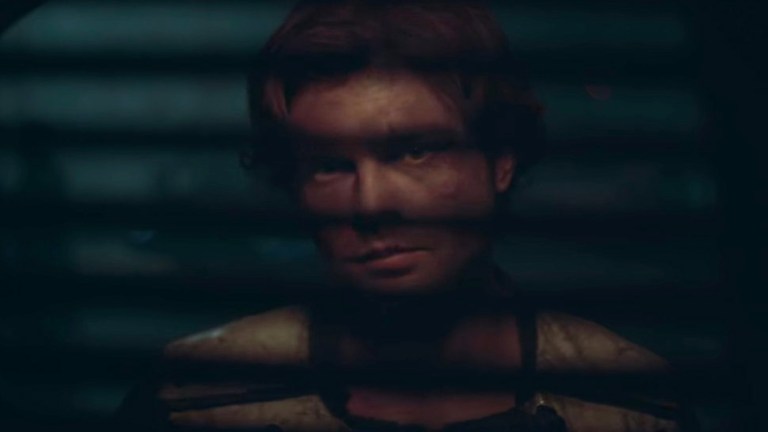 The background characters – who we often see only for a second or two – are partly what help make the Star Wars universe feel so rich. Whether they're bounty hunters or low-lifes in a bar, they add a sense of breadth and texture to George Lucas's franchise.
As you'd expect, this spring's A Star Wars Story spin-off, Solo, will contain more than a few exotic alien characters – and Denny's of all places has given us an early look at a few more of them.
As part of the usual merchandising bonanza we get around a Star Wars release, Denny's is introducing a whole sci-fi themed menu based on Solo, and the outlet will also have some Topps trading cards to go alongside them. So once you've eaten a Blaster Fire burger, you'll be able to get hold of a card featuring Han Solo, Chewbacca, or Emilia Clarke's new character, Qi'Ra.
Other cards, meanwhile, show off some rather more obscure characters. There's an insectoid chap called Moloch (who looks a bit like Sarco Plank out of The Force Awakens) and a kind of humanoid lobster with the wonderful name Therm Scissorpunch. There's a new variant of Imperial goon called a Mudtrooper, and next to him you'll find someone named Argus "six eyes" Panox. You can probably guess how he got that label.
Making Star Wars helpfully uploaded some pictures of the cards on their Instagram feed, and you can see them below. 
Yep, there's further proof that Thandie Newton's character is called Val, which sounds more like a financial analyst from Norwich than a gunslinger from outer space. But this being Star Wars, Val's probably short for Valcorum Beegum Sneeg or something like that.
Further tasty Solo morsels can be found in this Denny's commercial, courtesy of Collider, which advertises its restaurant while showing us what we're guessing is a proper set – complete with aliens – from the film itself. And look – there's Therm Scissorpunch and Six Eyes hanging out in the background. 
Solo htis theaters on the May 25.