News
Star Wars Rogue One's Riz Ahmed Eyes Netflix's Hamlet
Netflix is planning an adaptation of Hamlet and Star Wars: Rogue One actor Riz Ahmed is in talks to star.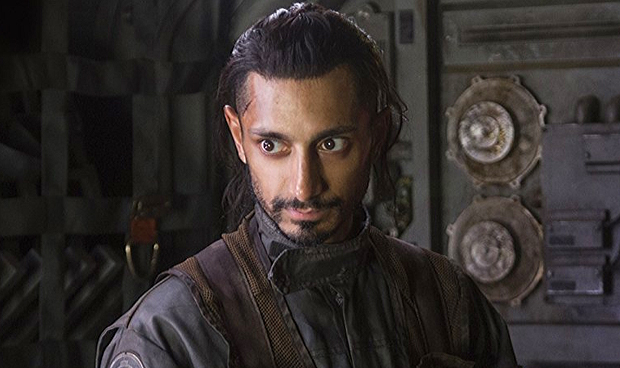 Netflix's ever-expanding original content backlog is adding an adaptation of Shakespeare's magnum opus tragedy, Hamlet. While the play, which dates to the end of the 16th century, is probably the most widely-adapted piece of fiction ever (Kenneth Branagh recently brought it back to stage with Tom Hiddleston and Daisy Ridley will star in an Ophelia-centric film adaptation), Netflix is planning a modern twist with a different kind of star.
Riz Ahmed will sign a deal to star in Netflix's Hamlet, reports Deadline. Ahmed, a London-born actor of Pakistani descent, will play a contemporized version of Prince Hamlet. The story is set to take place in modern-day London amidst a backdrop of economic uncertainty, political turmoil and dynastic corruption, complementing the story's traditional focus on a royal house that was toppled after an egregious betrayal. – As the traditional story goes, Danish Prince Hamlet plans an elaborate revenge against his usurper king uncle after encountering his ghostly king father, who reveals that he was murdered by his brother, who took his throne and married his wife.
Ahmed reportedly helped develop this version of Hamlet alongside writer Michael Lesslie (an old friend from college), who comes to the table with notable Shakespeare experience, having written the 2015 Michael Fassbender-starring film version of Macbeth, and also wrote the 2016 video game adaptation film Assassin's Creed, in which Fassbender also starred. Lesslie has a few films in the pipeline with the Benedict Cumberbatch-starring thriller Rogue Male and a psychological thriller mystery project, called Haven. They are joined by producer Jim Wilson.
For Ahmed, Netflix's Hamlet would be quite the prestige project after a string of successes from his role as Imperial deserter Bodhi Rook in 2016's Rogue One: A Star Wars Story and starring in the 2016 HBO miniseries The Night Of, for which he won an Outstanding Lead Actor (Limited Series or Movie) Primetime Emmy award (making him the first man of South-Asian descent to take the prize). Ahmed also recently had a short run on HBO's Girls and recurred on Netflix's sci-fi/mystery series The OA. He's also expected to appear in 2018's Tom Hardy-starring Sony Spider-Man spinoff movie, Venom.
While tackling Shakespeare and, for that matter, modernizing it, is hardly an unprecedented creative move, Netflix's Hamlet seems like an especially intriguing offering, especially with a rising star like Riz Ahmed in the forefront, feigning madness and stabbing at enemies hidden behind tapestries, all while likely brandishing topical components. However, there's no word yet on when the project will look "to be, or not to be" on Netflix.
Read the full Den of Geek NYCC Special Edition Magazine right here!