News
Star Wars: Oscar Isaac Talks Leia's Story, "Looser" Episode IX Set
Oscar Isaac has been talking about the vibe on set for Star Wars: Episode IX.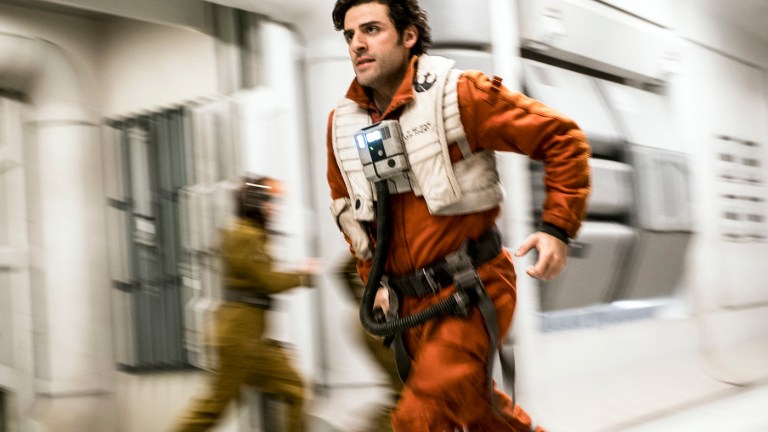 Oscar Isaac, who currently plays conflicted flyboy Poe Dameron in a galaxy far, far away, has been very reassuring about the way that Star Wars: Episode IX plans to play out the final part of Leia's story in a new interview with The Daily Beast.
The internet's boyfriend touched on several subjects during the chat, but eventually the conversation steered to his current job finishing up the latest Star Wars trilogy, and how returning director J.J. Abrams has chosen to deal with the late Carrie Fisher's absence from proceedings.
"It deals with the amazing character that Carrie created in a really beautiful way," Isaac said, adding that "The story deals with that quite a bit. It's a strange thing to be on the set and to be speaking of Leia and having Carrie not be around. There's definitely some pain in that."
Though Fisher's death has clearly been felt quite deeply amongst the cast and crew, there seems to have been a shift in dynamic between the filming of The Last Jedi and a return to the franchise for all involved.
"It's been really fun being back with JJ, with all of us working in a really close way. I just feel like there's an element of almost senioritis, you know? Since everything just feels way looser and people aren't taking it quite as seriously, but still just having a lot of fun. I think that that energy is gonna translate to a really great movie."
You can read our guide to Episode IX here. We're keeping all the big details about the film there for easy reading.