Features
Best Star Wars Gifts This Holiday Season!
Looking for the coolest and most essential Star Wars merch to buy as holiday gifts? Our Star Wars fan gift guide is here to help!
Star Wars doesn't just own movie theaters every year. It also owns the holidays! With boxsets, tons of action figures, books, games, and much more, there's no doubt that it's the perfect time to get yourself or a loved one a gift from the galaxy far, far away. 
Den of Geek has gone through the catalogs and found the essential merch you need to nab this holiday, including some excellent Cyber Monday deals! Check out our picks below and make sure to click on the ORANGE links to go directly to the stores!
Here we go:
Samsung Powerbot Star Wars Limited Edition Robotic Vacuum – $599.99 ($100 off)
What's better than cleaning your floors? Cleaning your floors with the dark side. Samsung's robotic Powerbot vacuum now comes in both Darth Vader and Stormtrooper designs that respond to your voice commands and even deliver your favorite lines from the movies. With the latest vacuum technology, this vacuum is a no-brainer for the Star Wars fan.
The Complete Saga Episodes I-VI Blu-ray Boxset – $100 ($39 off)
You can own both the Prequel and Original Trilogies on Blu-ray for $100. All you need now is The Force Awakens!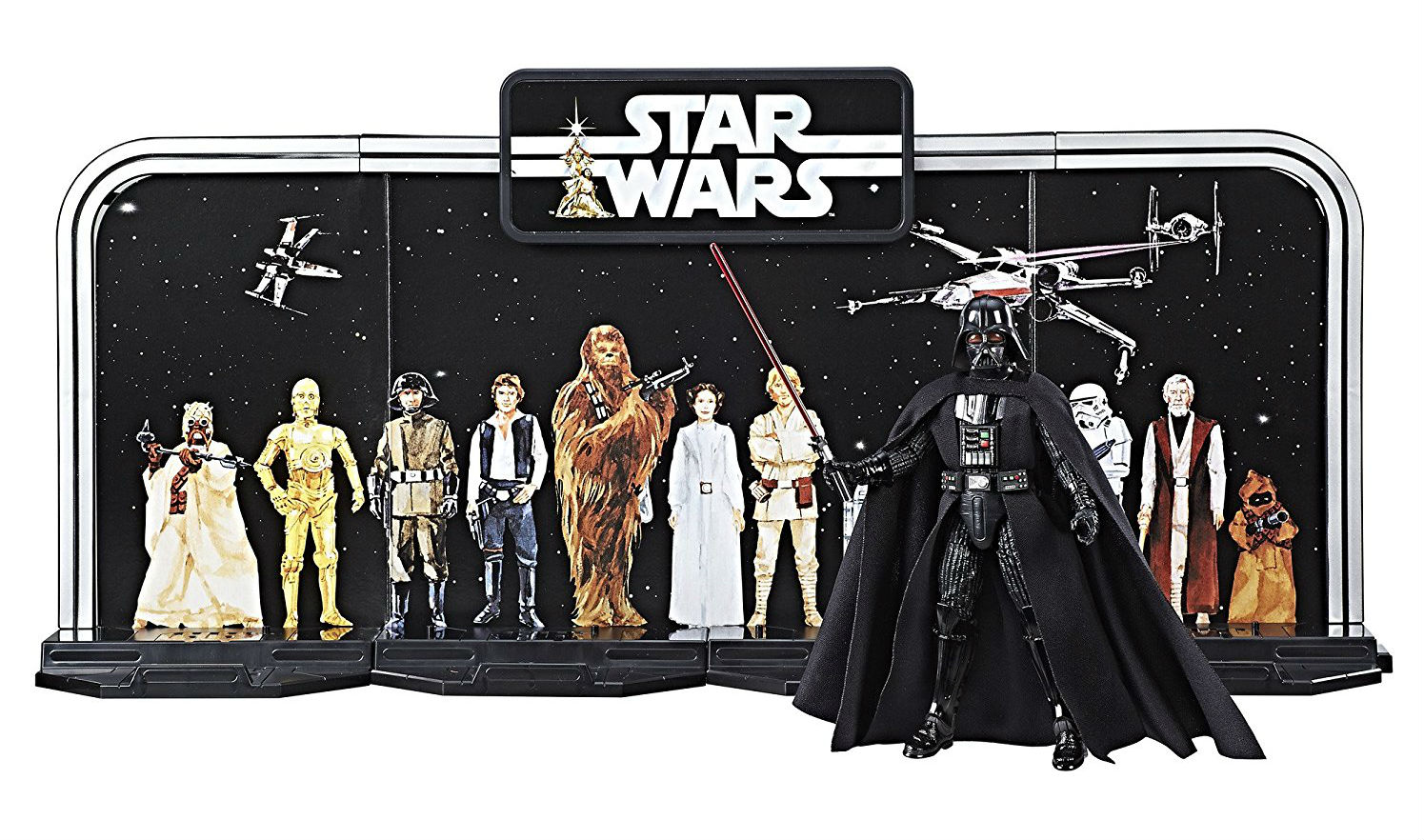 Black Series 40th Anniversary Legacy Pack w/ Darth Vader Action Figure – $18.99 ($21 off)
If you weren't a kid in 1977, experiencing Star Wars during its original theatrical run, you probably missed the Kenner Early Bird Certificate Package, which was just a box in lieu of the toys you actually wanted. Neither George Lucas or Kenner could have predicted that Star Wars would be such a huge hit around the world, which meant that the toy company couldn't possibly meet the demand for the movie's action figures. The box came with a certificate that kids could redeem for four action figures once supplies were in.
---
Listen to our Star Wars Blaster Canon podcast:
Subscribe: Apple Podcasts | Stitcher | Soundcloud
---
While you don't have to mail in a voucher, the Black Series Legacy Pack serves as the closest thing to the original Kenner box. And it even comes with a Darth Vader 6-inch action figure. The rest of the figures are sold separately. Still, this deal is great for the vintage Star Wars enthusiast.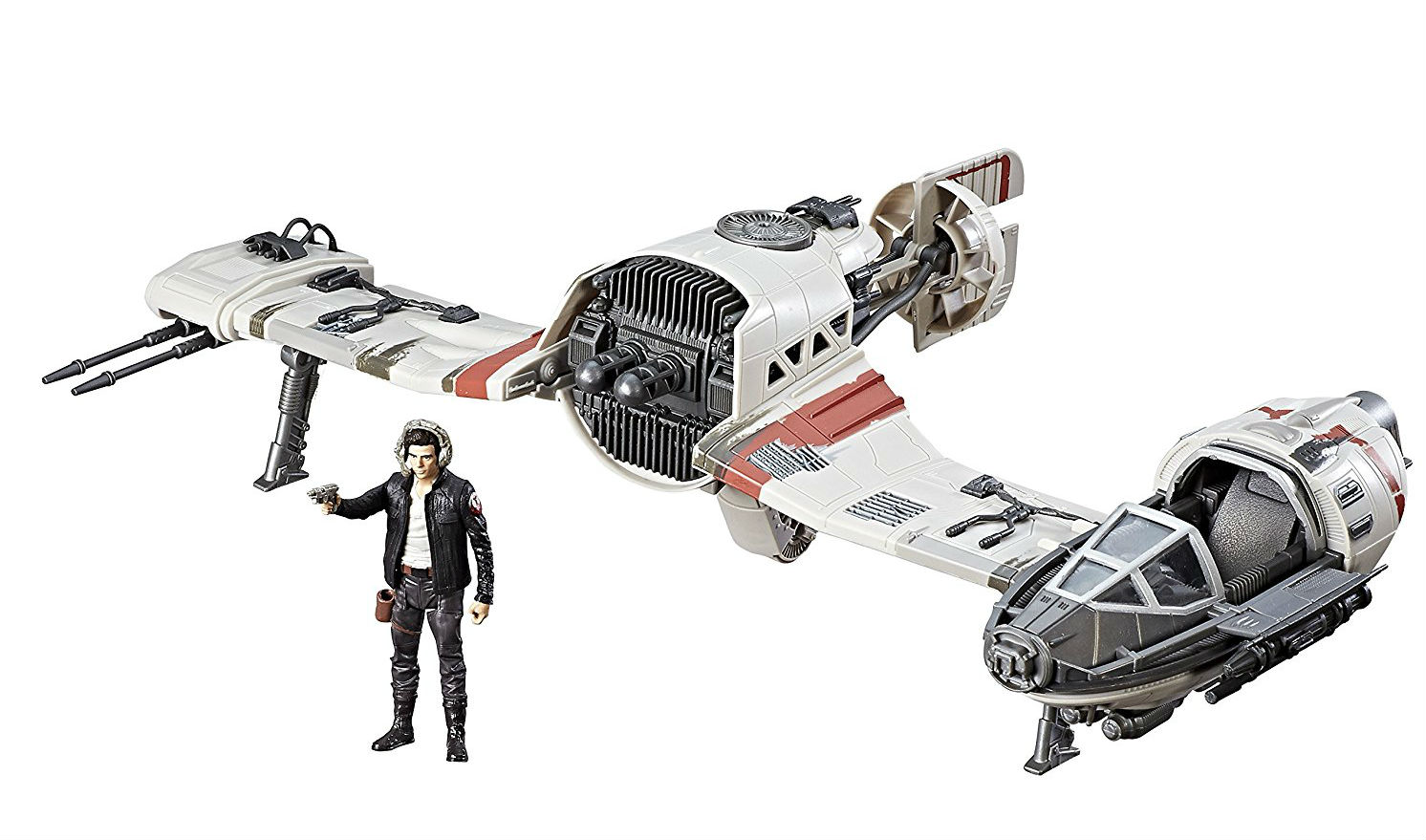 The Last Jedi Resistance Ski Speeder Vehicle – $23.99 ($16 off)
Get your hands on one of the newest vehicles in Star Wars. You can see the Resistance ski speeder facing off against First Order's gorilla walkers on the surface of Crait in The Last Jedi. We've not quite seen a vehicle like the ski speeder and now you can own your own, and it comes with a Poe Dameron action figure!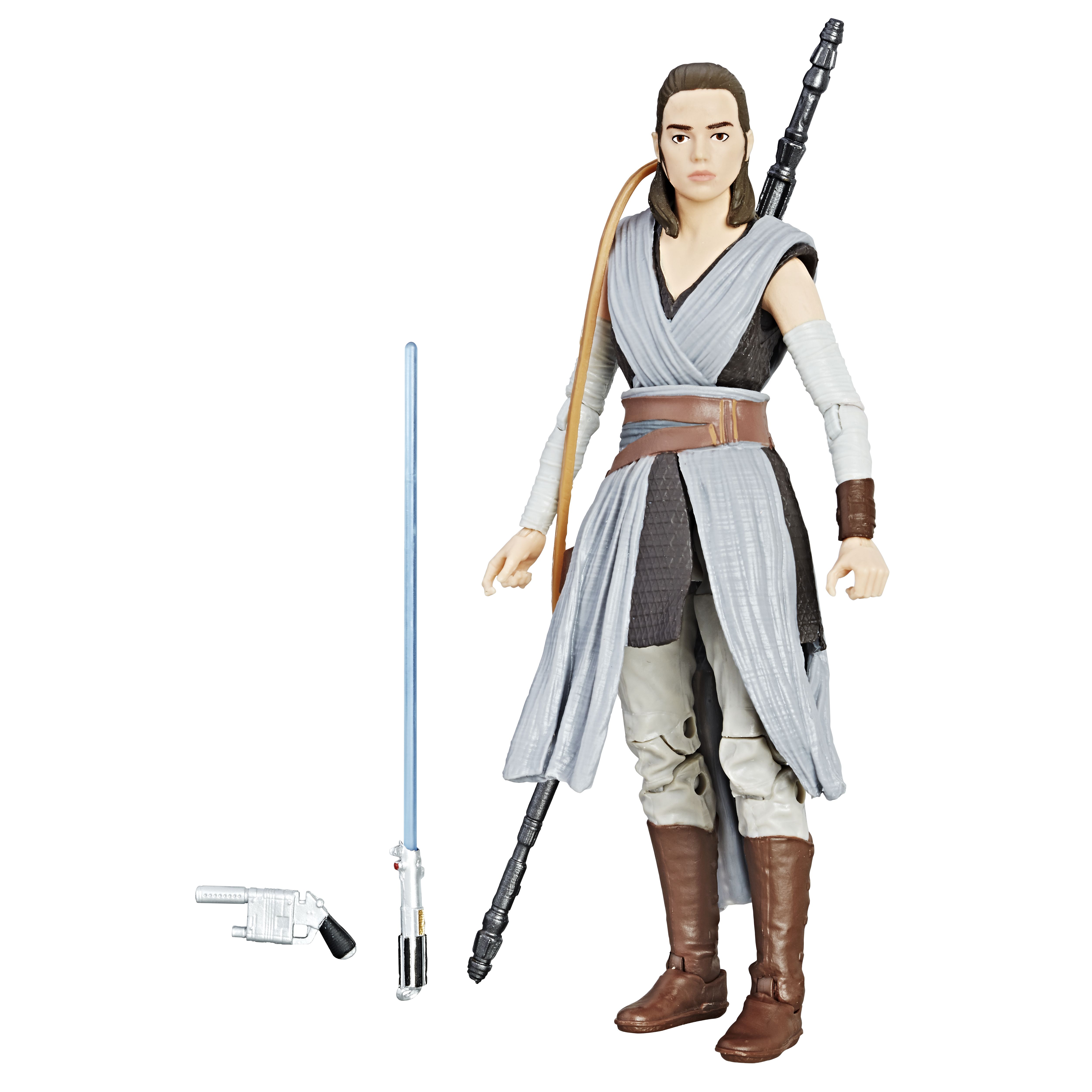 Black Series Rey – $14.99 ($5 off)
You probably have Force Awakens Rey already. It's probably a good idea to get the new Black Series Rey action figure featuring her outfit from The Last Jedi. 
Sphero BB-9E – $121.99 ($28 off)
There's a new disturbance in the Force. BB-9E is a menacing astromech droid of the First Order. Control your BB-9E App-Enabled Droid with your smart device or watch it patrol on its own. BB-9E houses sophisticated tech, allowing it to roll and move his dome just like on-screen, and its strong exterior allows the First Order droid to weather any battle. This vigilant and intimidating droid is always on high alert.
BB-9E specializes in keeping starships and machinery fully operational with its many features. Keep BB-9E sharp with the augmented reality Droid Trainer and explore holographic simulations from the Star Wars galaxy. Watch BB-9E interact with other Star Wars App-Enabled Droids by Sphero, and view films from the Star Wars saga with BB-9E reacting by your side. This is NOT the droid you're looking for… it's the droid that's looking for you.
Star Wars: The Last Jedi Gold Foil X-Wing Men's T-Shirt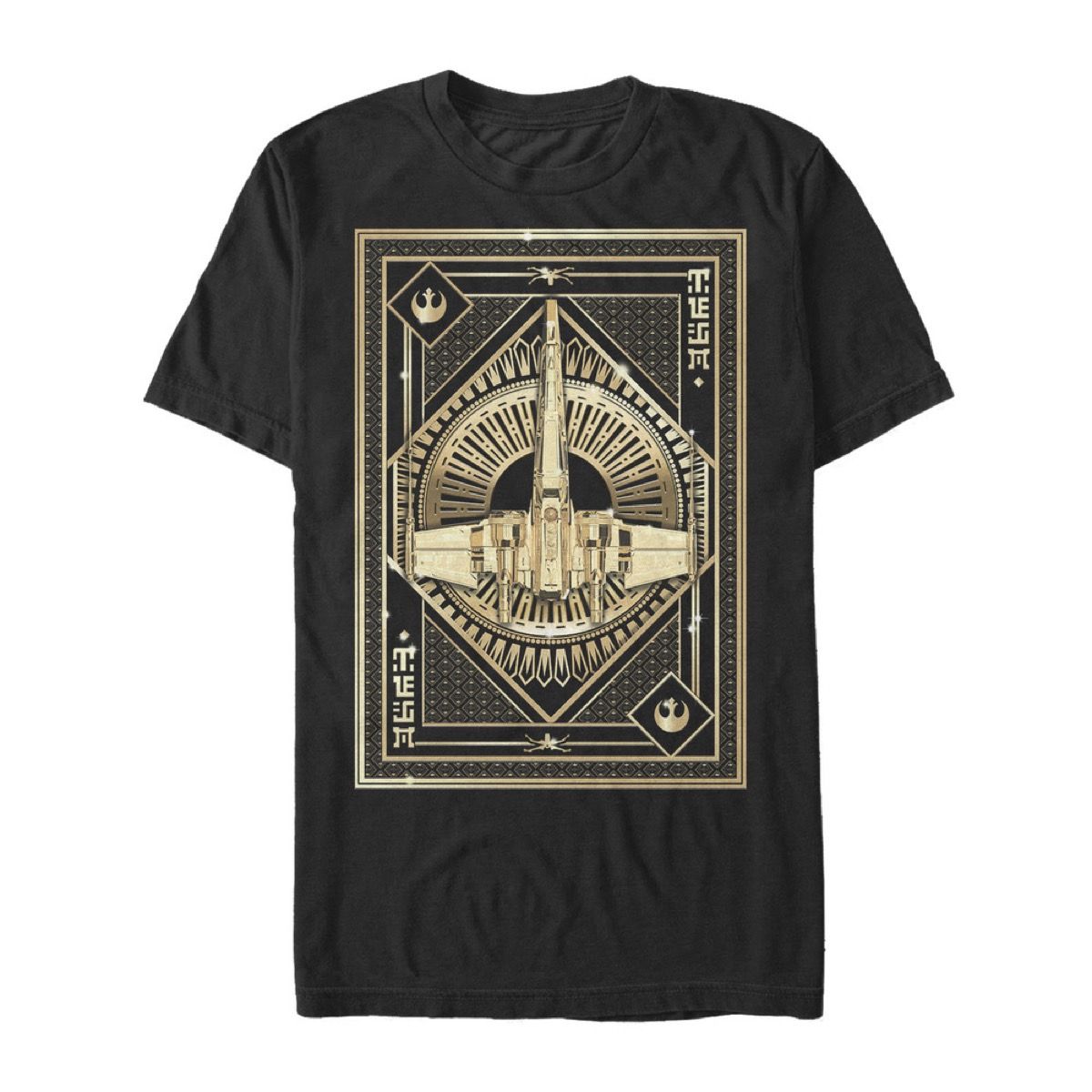 With Star Wars: The Last Jedi arriving any minute now, you'll want to pick out the perfect shirt to wear to the theater. Might we suggest this beautiful T-shirt featuring a beautiful gold foil design? This Poe Dameron-approved bit of amazing attire will make you the envy of the Rebellion…or, at the very least, your friends.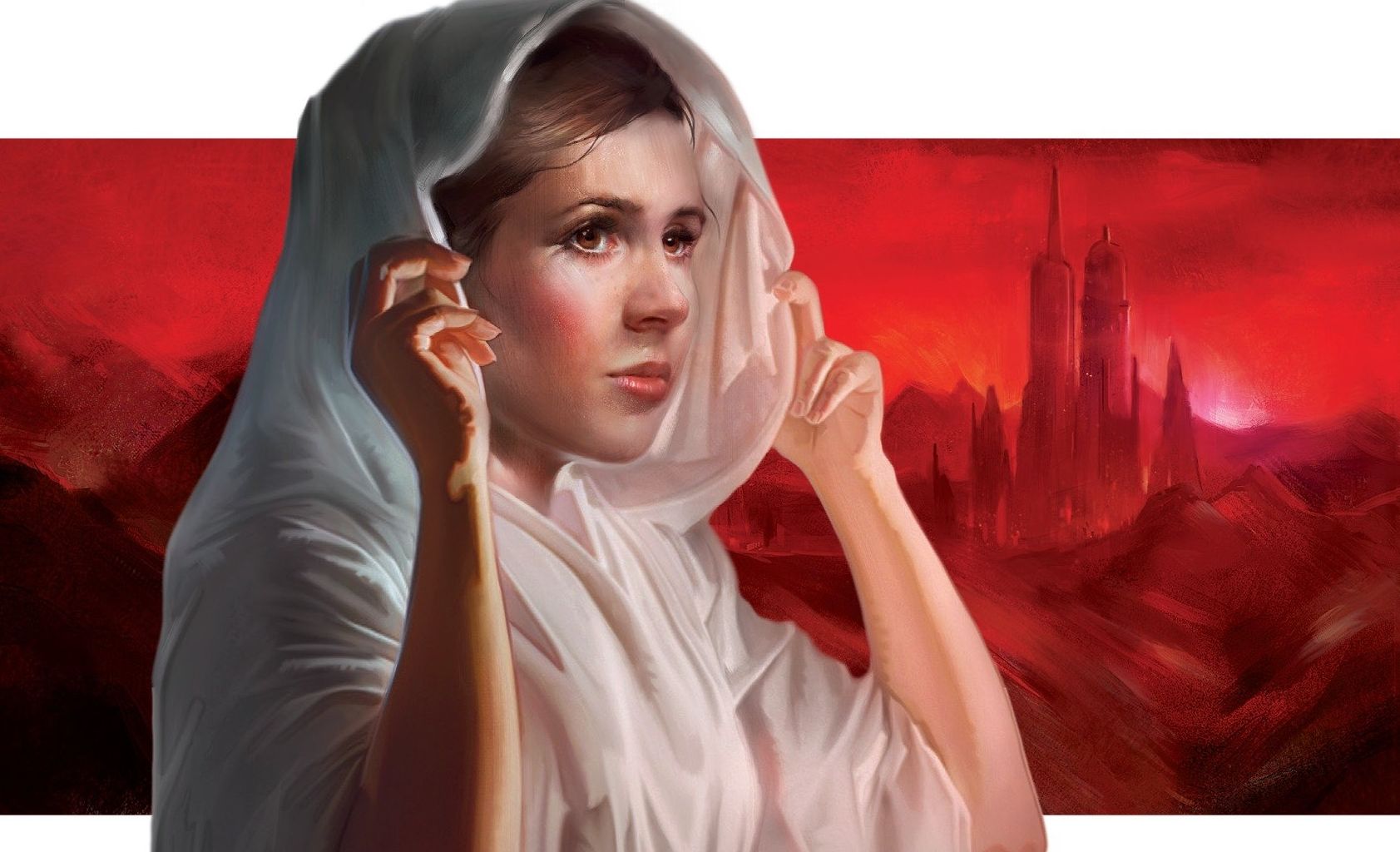 Leia, Princess of Alderaan by Claudia Gray – $10 ($8 off)
The never-before-told story of how young Leia Organa comes to join the rebellion against the evil Empire, from best-selling author Claudia Gray, who wrote the fantastic Lost Stars and Bloodline novels.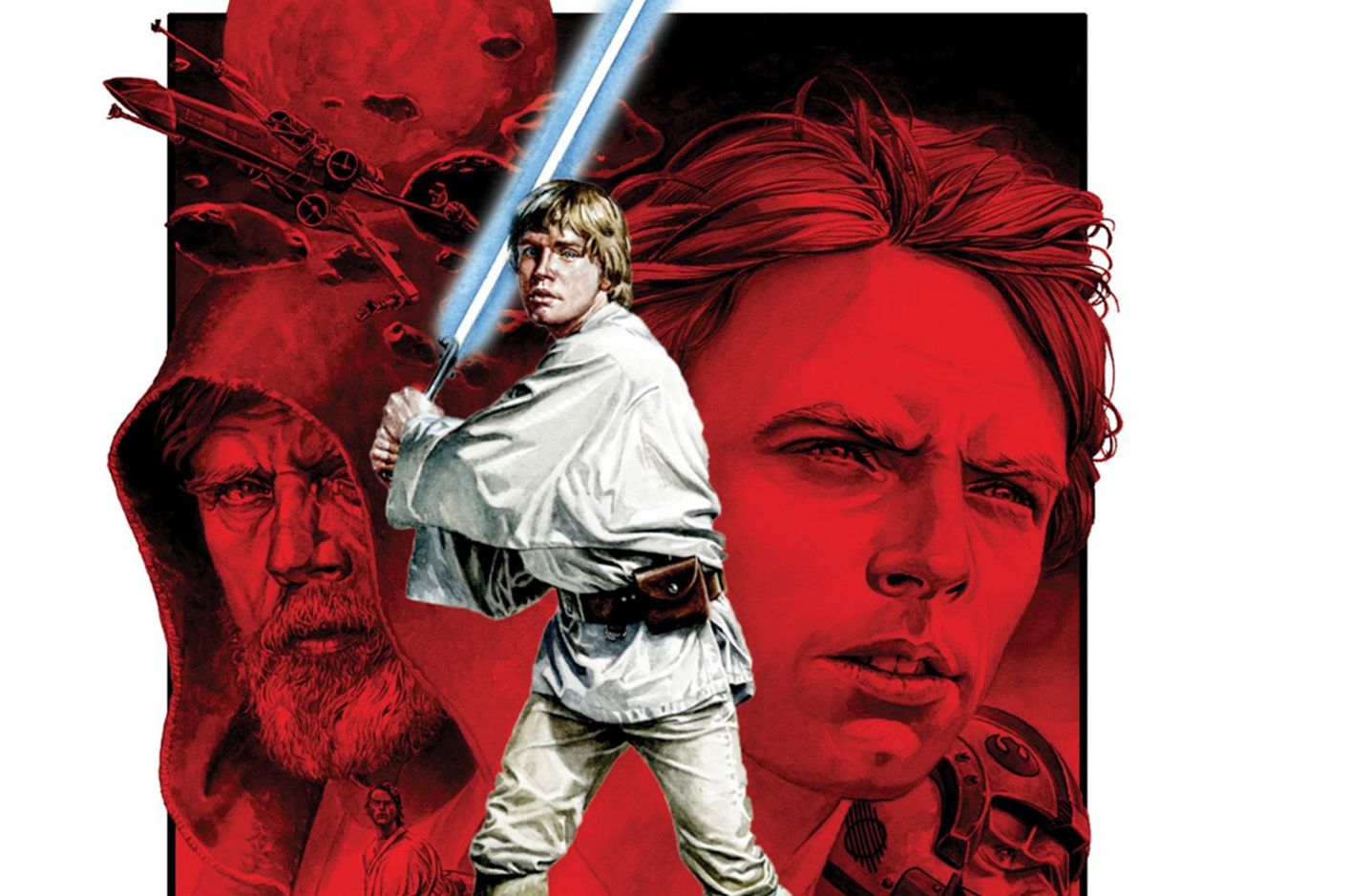 The Legends of Luke Skywalker by Ken Liu – $10.39 ($4.60 off)
As a cargo ship rockets across thegalaxy to Canto Bight, the deckhands on board trade stories about legendary JediKnight Luke Skywalker. But are the stories of iconic and mysterious Luke Skywalker true, or merely tall tales passed from one corner of the galaxy toanother? Is Skywalker really a famous Jedi hero, an elaborate charlatan,or even part droid? The deckhands will have to decide for themselves when they hear The Legends of Luke Skywalker.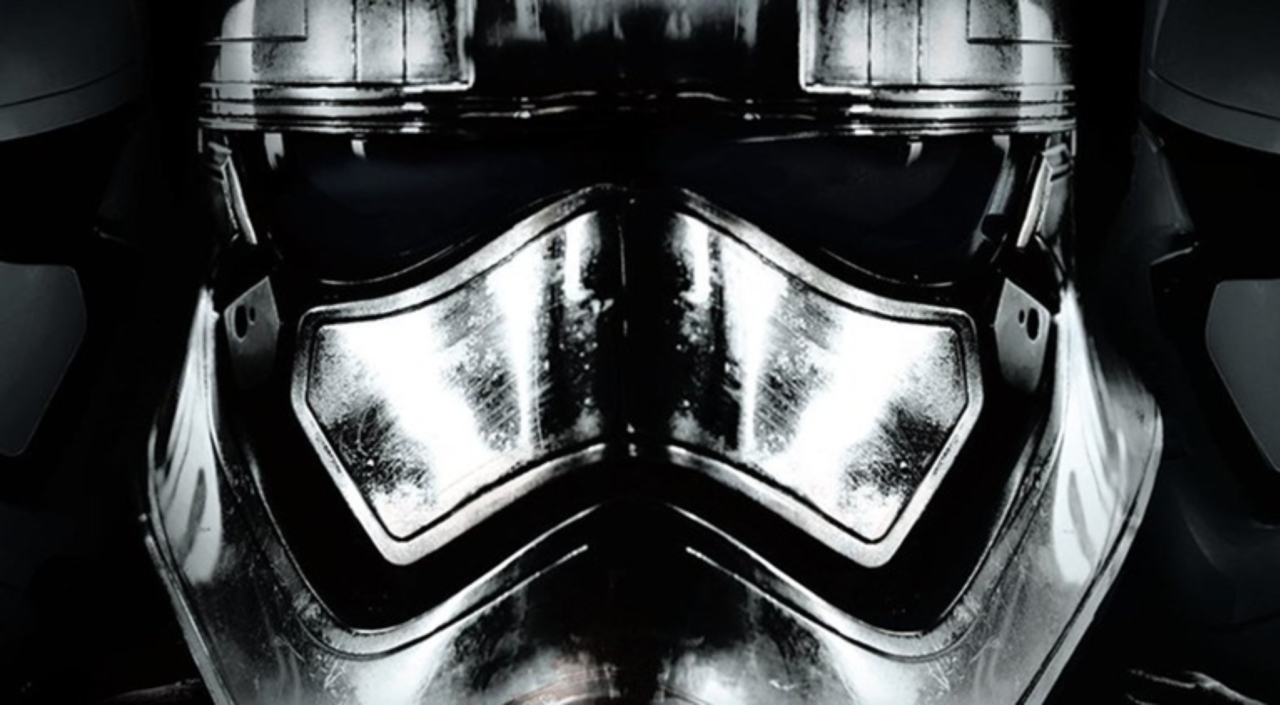 Phasma by Delilah S. Dawson – $20.19 ($8.80 off)
One of the most cunning and merciless officers of the First Order, Captain Phasma commands the favor of her superiors, the respect of her peers, and the terror of her enemies. But for all her renown, Phasma remains as virtually unknown as the impassive expression on her gleaming chrome helmet. Now, an adversary is bent on unearthing her mysterious origins—and exposing a secret she guards as zealously and ruthlessly as she serves her masters.
Deep inside the Battlecruiser Absolution, a captured Resistance spy endures brutal interrogation at the hands of a crimson-armored stormtrooper—Cardinal. But the information he desires has nothing to do with the Resistance or its covert operations against the First Order.
What the mysterious stormtrooper wants is Phasma's past—and with it whatever long-buried scandal, treachery, or private demons he can wield against the hated rival who threatens his own power and privilege in the ranks of the First Order. His prisoner has what Cardinal so desperately seeks, but she won't surrender it easily. As she wages a painstaking war of wills with her captor, bargaining for her life in exchange for every precious revelation, the spellbinding chronicle of the inscrutable Phasma unfolds. But this knowledge may prove more than just dangerous once Cardinal possesses it—and once his adversary unleashes the full measure of her fury.
Star Wars Movie Gift Cards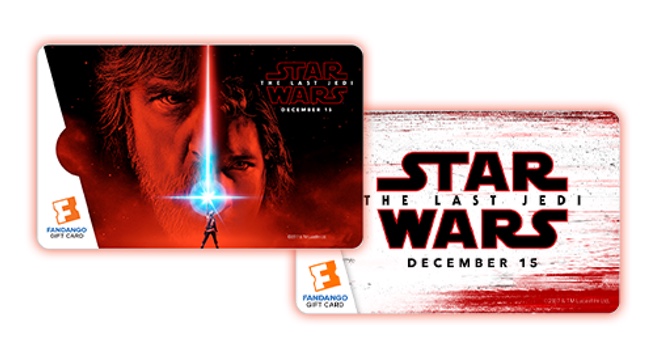 Want to give your friend/loved one/dog the power to see Star Wars? Want to do it in style? These specially themed Fandango gift cards let you do just that. Check out the link to see all the designs!
Buy a Star Wars Themed Movie Theater Gift Card Here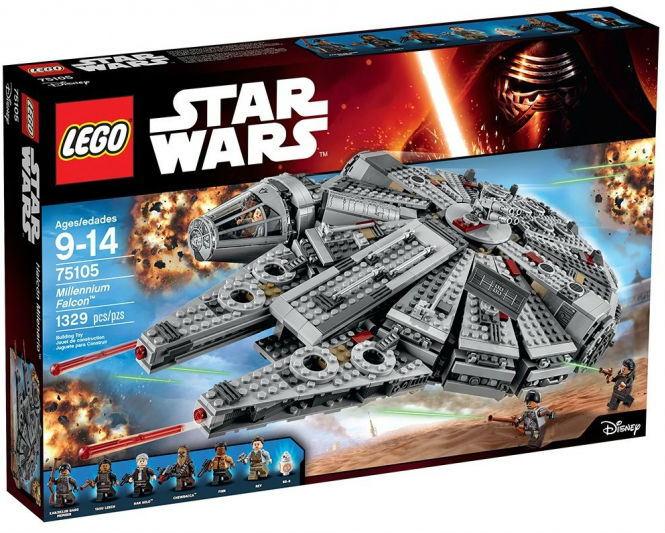 Millennium Falcon Lego Set – $113.99 ($36 off)
The Falcon! 'Nuff said.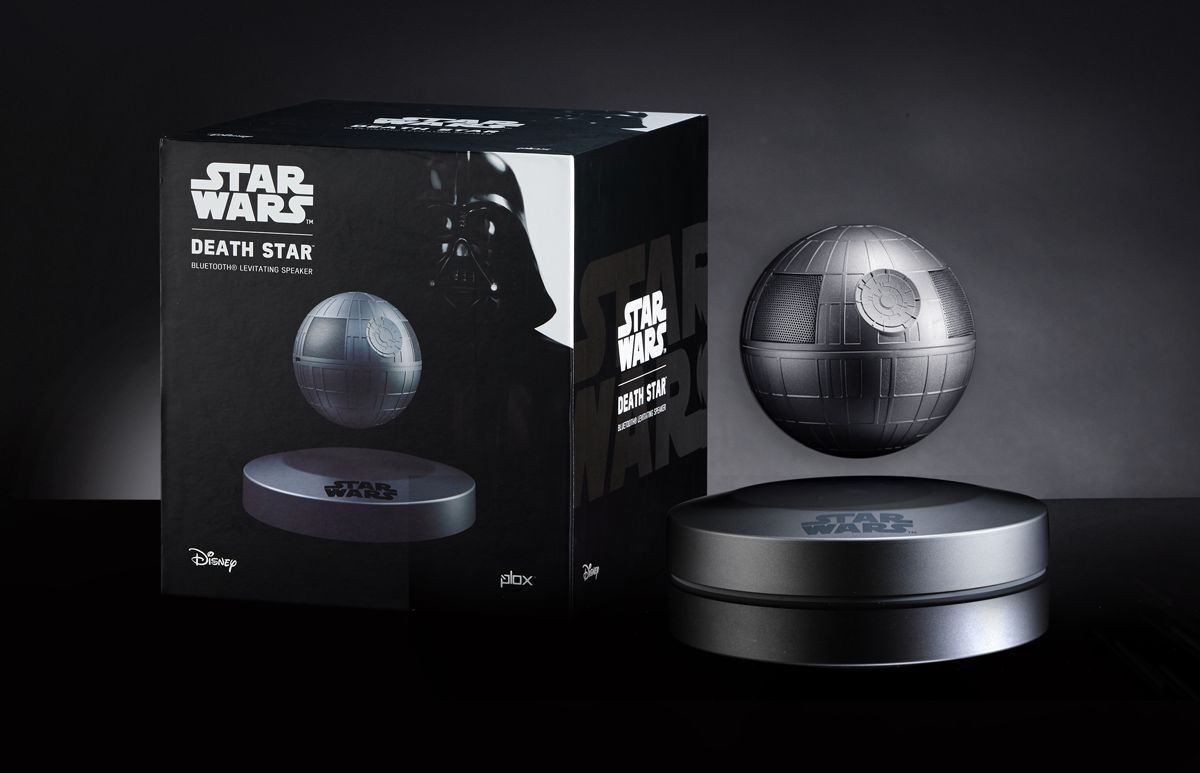 Plox Levitating Death Star Bluetooth Speaker – $154.99 ($25 off)
Not bound by the laws of gravity, the Levitating Death Star Speaker is the ideal size for anyone hoping to bring a touch of the dark side to their lives. The gravity-defying orb hovers and rotates over a magnetic base, all while providing 360 degrees of uncompromising sound!
Key features of the Levitating Death Star Bluetooth Speaker include:
· Gravity-defying orb rotates above a magnetic base to truly levitate· 360-degree uncompromising sound quality· Up to 5 hours of continuous playback on Bluetooth· Can be used as a portable speaker without the base
Itty Bitty Star Wars Plush Toys
We put this on the list because why wouldn't you want the creepiest plush toy ever brought to the market? The Snoke Itty Bitty Plush Toy is the stuff of nightmares. 
Black Series Grand Admiral Thrawn
Grand Admiral Thrawn has made a big comeback into the official continuity of Star Wars since his introduction in the Rebels animated series. Now you can have this awesome Black Series figure of the ruthless Chiss Imperial officer.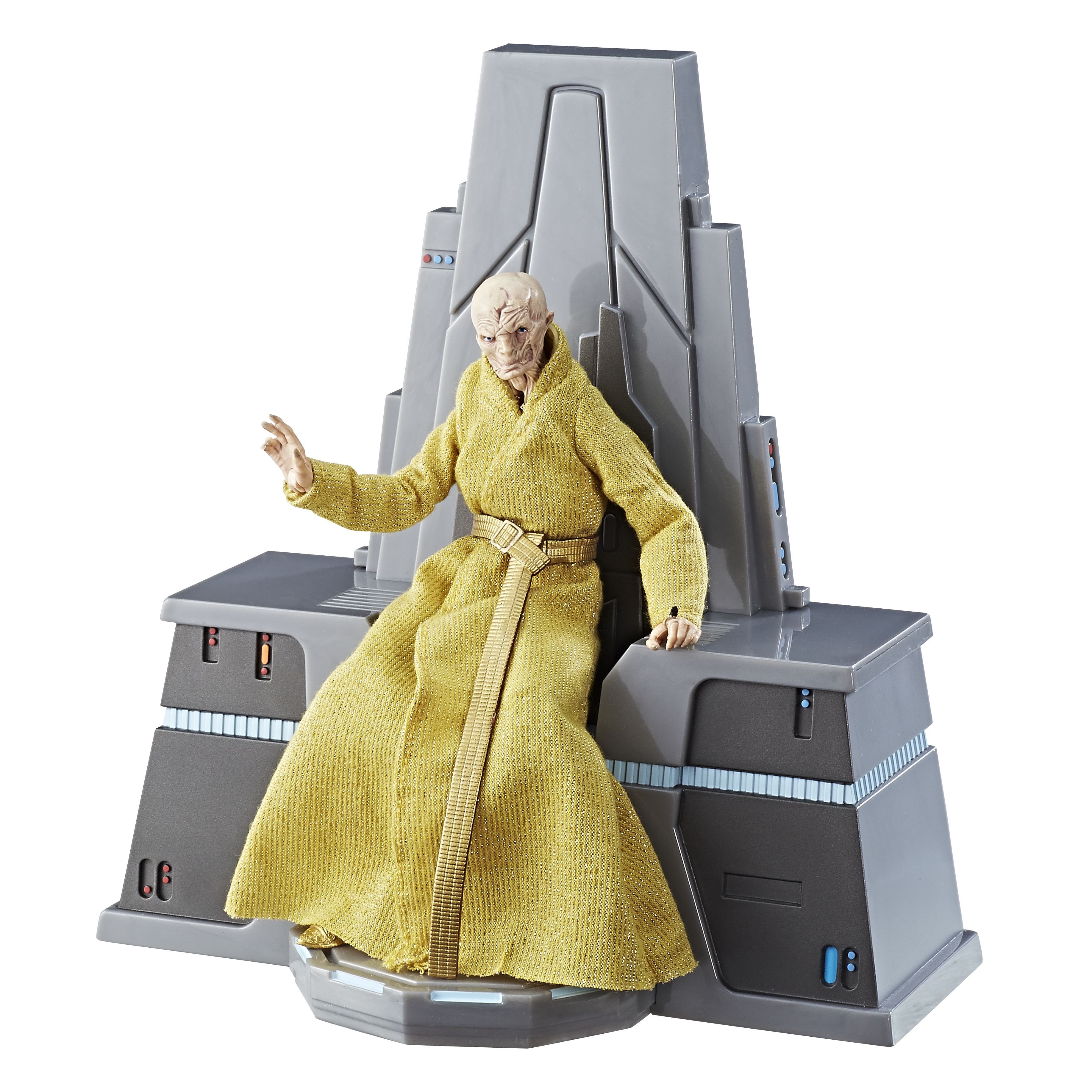 Black Series Supreme Leader Snoke
Again, Supreme Leader Snoke is super creepy, and we're going to finally see him in the flesh in The Last Jedi. Black Series has given us a bit of a preview with this combo set that comes with Snoke's throne.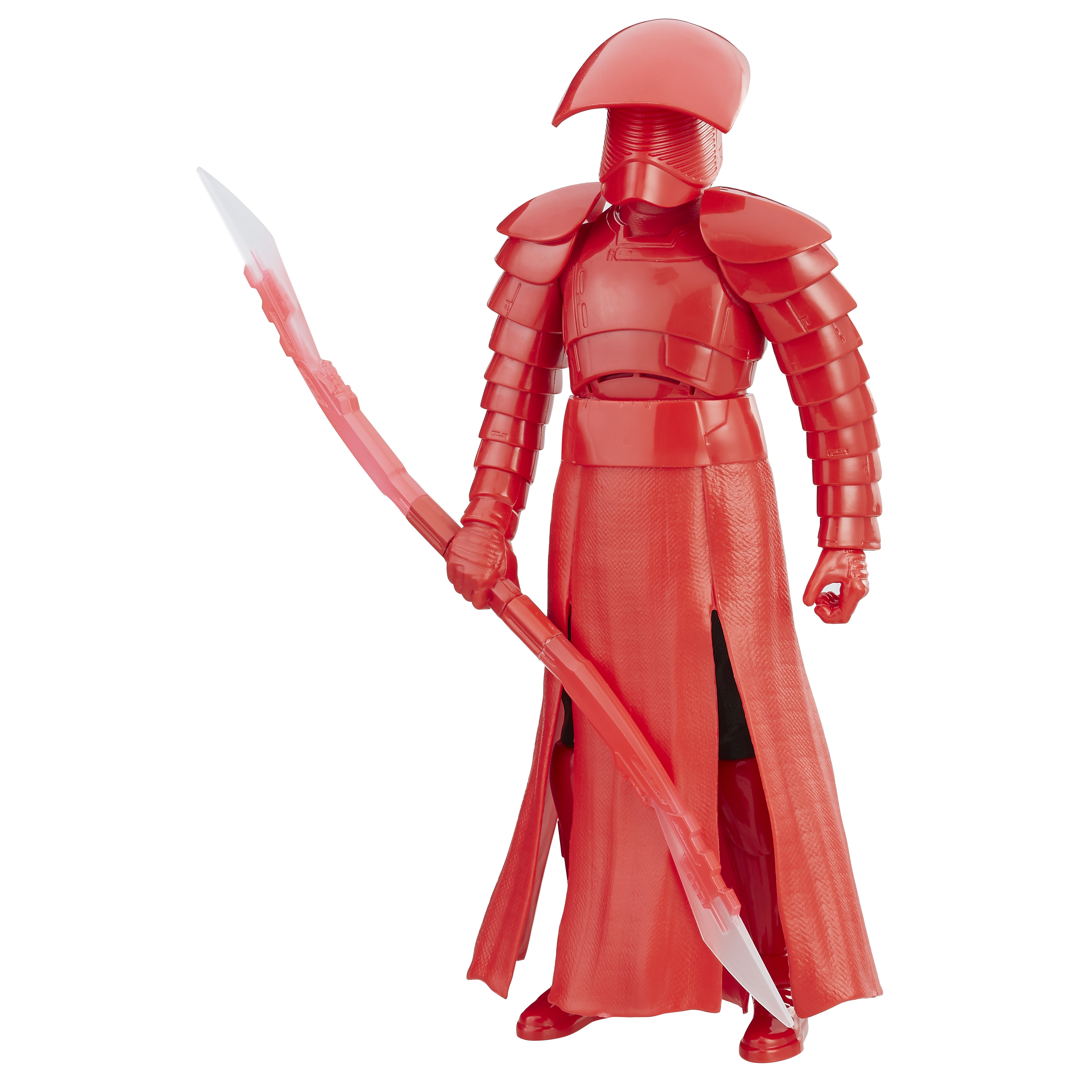 Praetorian Guard Action Figure
The Sequel Trilogy's version of the menacing red armor-clad warriors from Return of the Jedi. The design is very cool. Time to buy this action figure. 
Star Wars C-3PO and R2-D2 with Bb-8 Artfx+
Your favorite droids are here in this awesome trio! Have them on your desk so they can watch you work for eternity.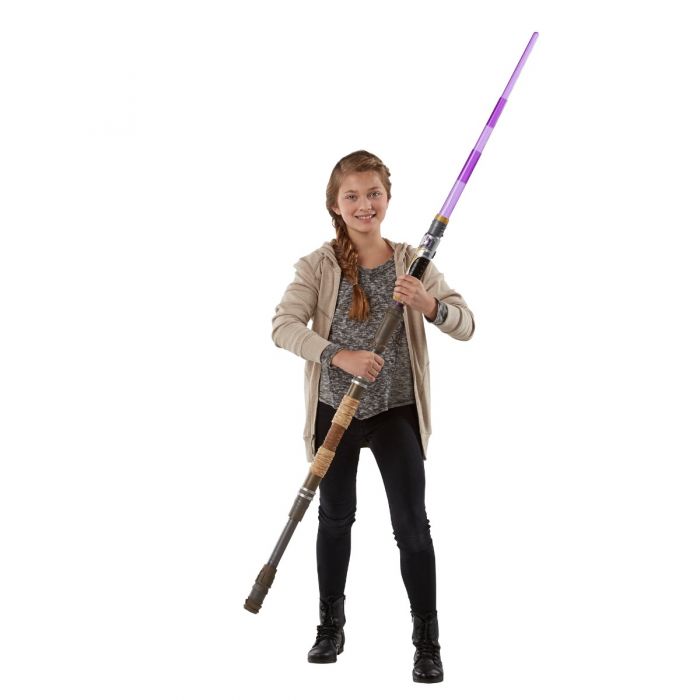 Star Wars Forces of Destiny Rey of Jakku Extendable Staff
Twirl this staff like the brave and true Rey herself!

Star Wars Funko Pop! Figures
Is it really a collection of fan merch if these vinyls aren't involved?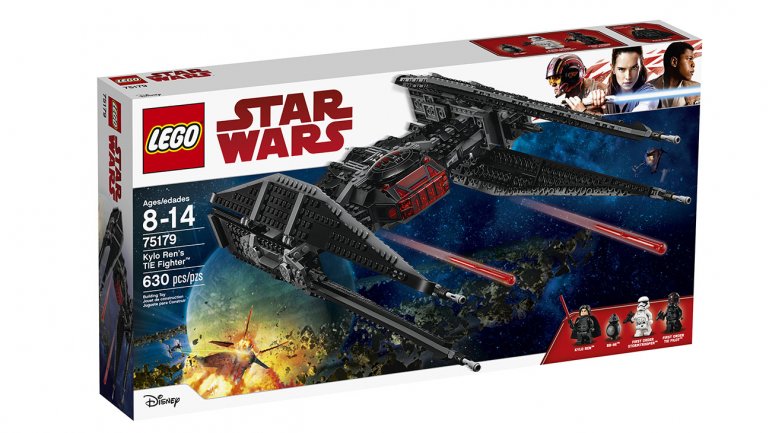 Kylo Ren's TIE Fighter
In The Last Jedi, Kylo Ren is going to fly a TIE fighter like his uncle and grandfather before him. This TIE fighter takes a cue from his personal transport ship.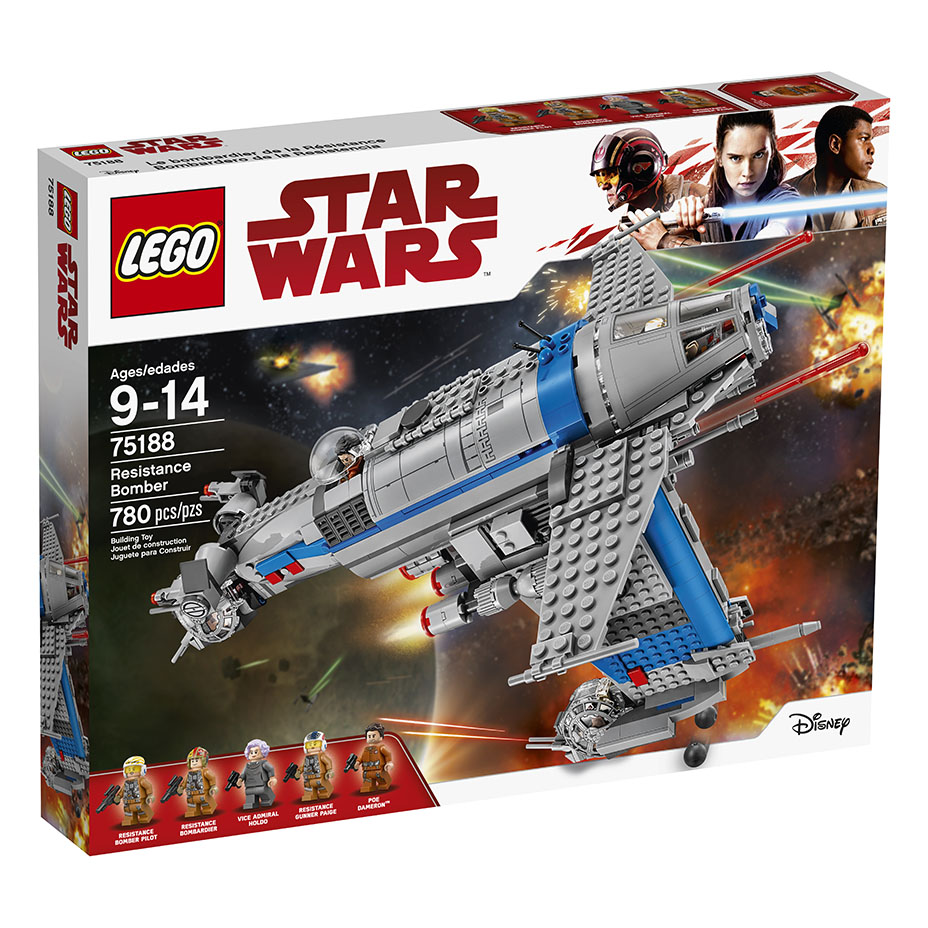 Resistance Bomber
The beloved B-Wing was missing from The Force Awakens. But don't worry! The Resistance Bomber looks like the closest thing to the classic fighter. Rumor has it that the A-Wing will also return in The Last Jedi.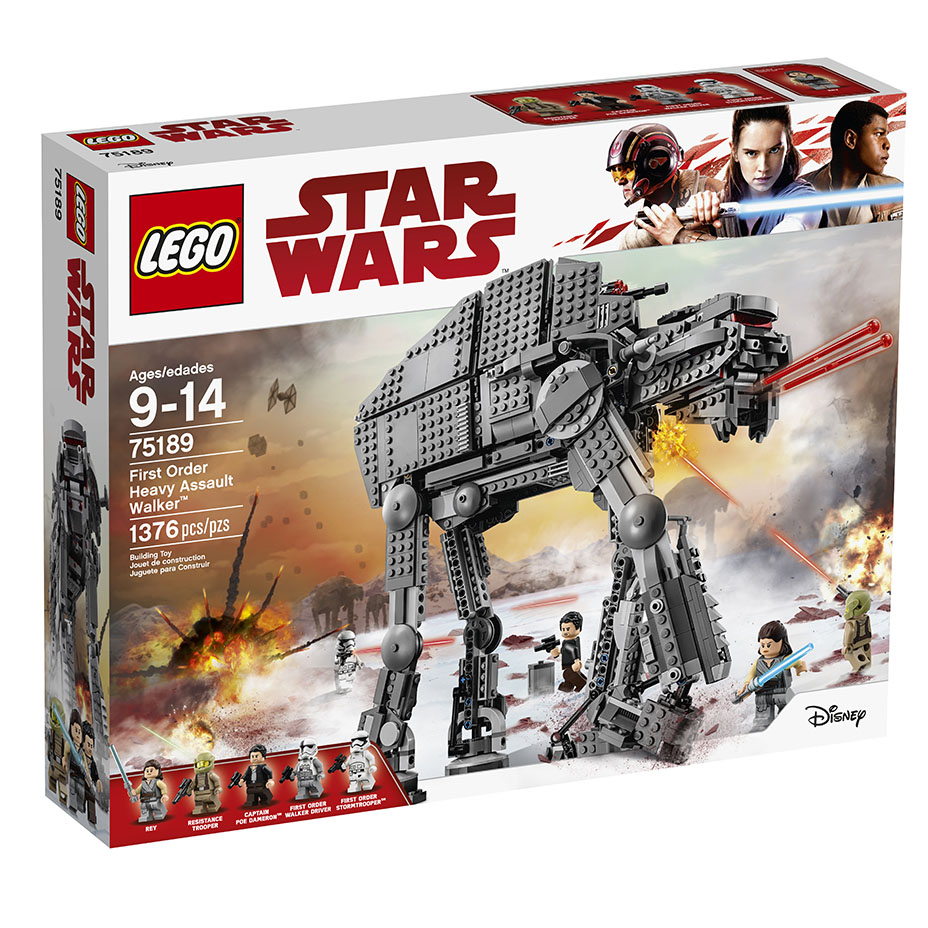 First Order Heavy Assault Walker
A new type of AT-AT. Do we have to say more?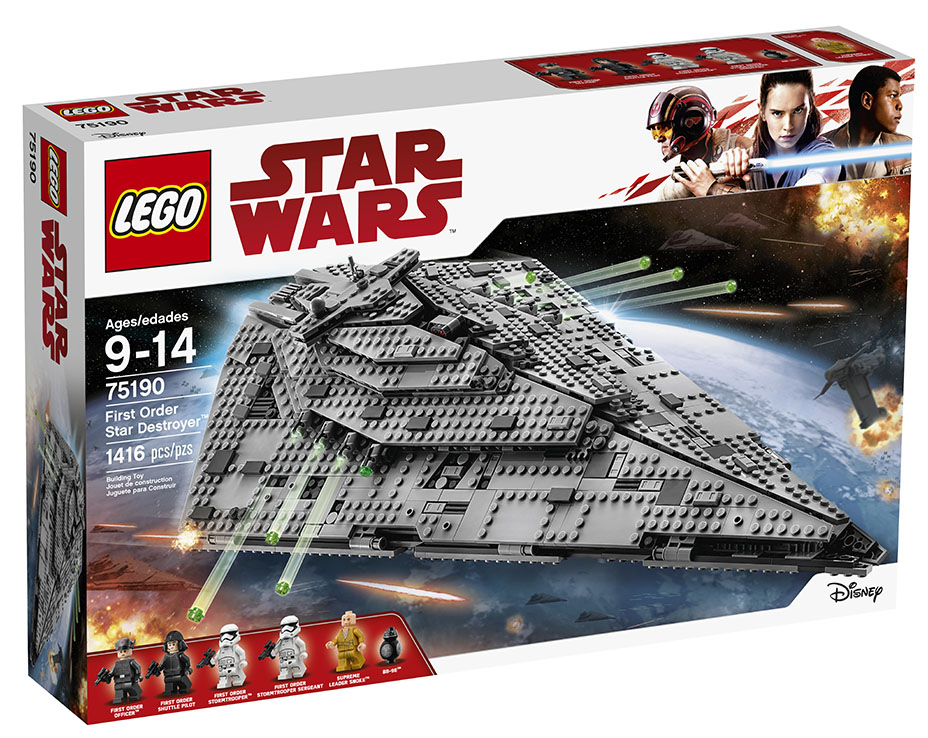 First Order Star Destroyer
Everyone loves a Star Destroyer. Well, except if you're a Rebel or a Resistance fighter, of course. Regardless, how about you take a stab at building this First Order ship?
Jedi Challenges AR Experience
Duel with Kylo Ren from the comfort of your living room! Lenovo has created a new AR headset that allows you to live out some of the greatest moments from the saga. You can even play Holochess!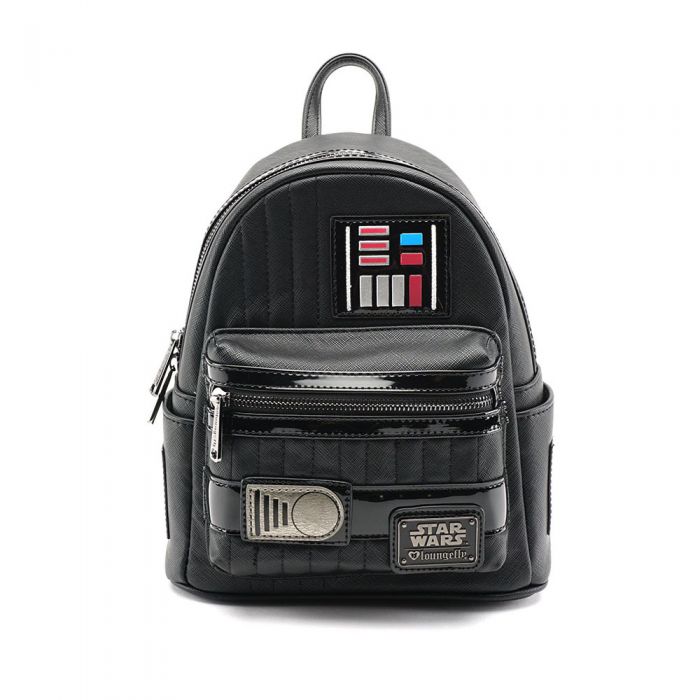 Star Wars x Loungefly Darth Vader Cosplay Mini Faux Leather Backpack
Go to class, work, or intergalactic missions in style with this awesome lil' backpack!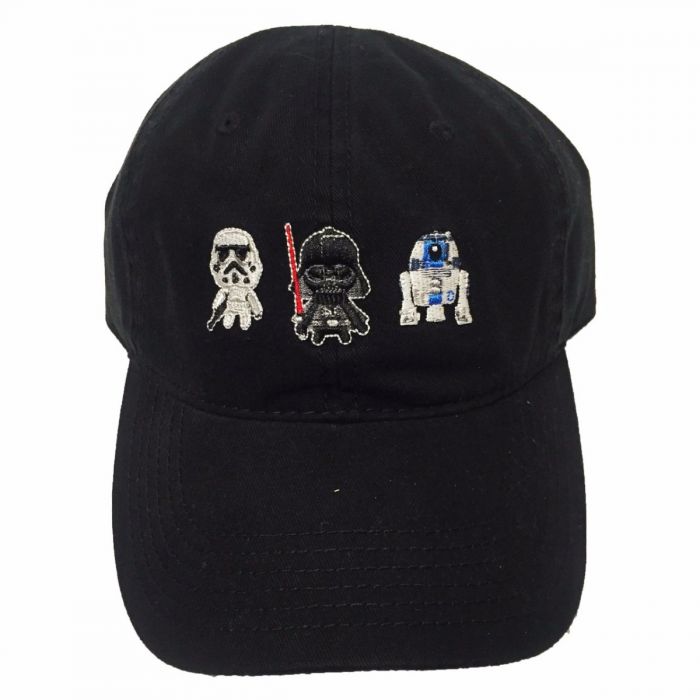 Star Wars 8-bit Character Black Hat
Reveal that you're someone's father figure, but in a retro, '90s kind of way.
Star Wars Galactic Necklace
This one's packed with 9 celestial bodies from Star Wars, plus the death star, a TIE fighter, and an asteroid belt!
Star Wars Heroes and Villains Lapel Pin Set, Set of 4
Stick these cute lil' ones on your lapel, backpack, hat — your choice!
Note: if you click the links in this article, our site gets a bit of support. It's totally up to you, though!