News
Star Wars: Han Solo – Why Were Christopher Miller and Phil Lord Let Go?
The sudden departure of Phil Lord and Christopher Miller on Star Wars: Han Solo is been put down to some notable creative differences...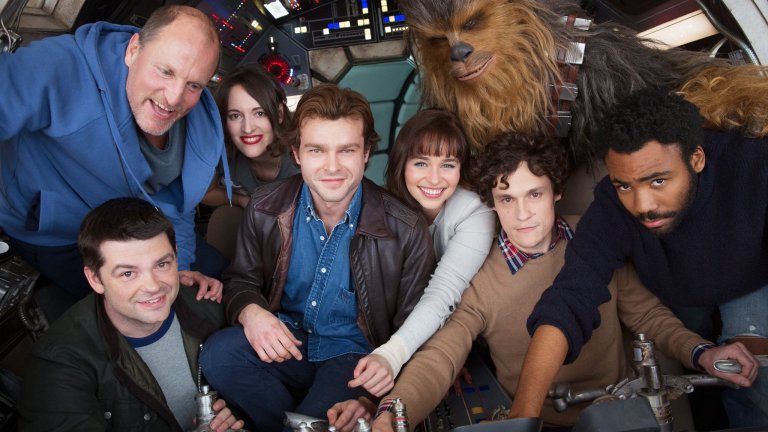 More details are coming to the fore about what looks like the firing of Phil Lord and Christopher Miller from the Han Solo spin-off movie.
According to The Hollywood Reporter, the hugely surprising news that the pair have been released from the movie so far into production (the movie has been filming since February) was apparently something of a shock to the directors too. They were reportedly "blindsided" by the firing, having relocated to London for the making of the movie with their respective families.
The report also affirms that there were genuine creative differences at the heart of the disagreements. That Lord and Miller's style was in marked contrast to that of screenwriter Lawrence Kasdan, who co-wrote the movie with his son, Jon Kasdan. While Lord and Miller's style is reportedly more improvisational, Lawrence Kasdan is said to be someone who likes the script followed (although the counter argument to that is that it's known some well-loved Star Wars lines were improvised on set)
Furthermore, the article cites one insider as saying "people need to understand that Han Solo is not a comedic personality. He's sarcastic and selfish."
---
Subscribe to the Star Wars Blaster Canon podcast or listen here: iTunes | Stitcher | Soundcloud
---
Tensions on the movie have apparently been rife since pretty much shooting began, and the film was on a short break to take a look at material in the can to date, and to clear up some of those tensions. In that time, Kathleen Kennedy took the decision to seemingly fire Phil Lord and Christopher Miller from the project, backing Lawrence Kasdan in the dispute.
Inevitably, none of this has been officially confirmed, although The Hollywood Reporter is citing several sources in its piece. As a huge fan of Lord and Miller's work, we hope they're back on a film set, and soon.
It's unclear as of yet where this leaves the film's release date. The Star Wars: Han Solo movie had been targeting a release in May 2019, but unless Lucasfilm and Disney can land a new director, and land them fast, that's going to be a very difficult target to hit.
The full piece at The Hollywood Reporter can be found here…