News
Star Wars Han Solo Movie: Disney CEO Bob Iger Reveals Major Plot Points
Disney CEO Bob Iger has dropped some major tidbits about the plot of the upcoming Han Solo standalone Star Wars film!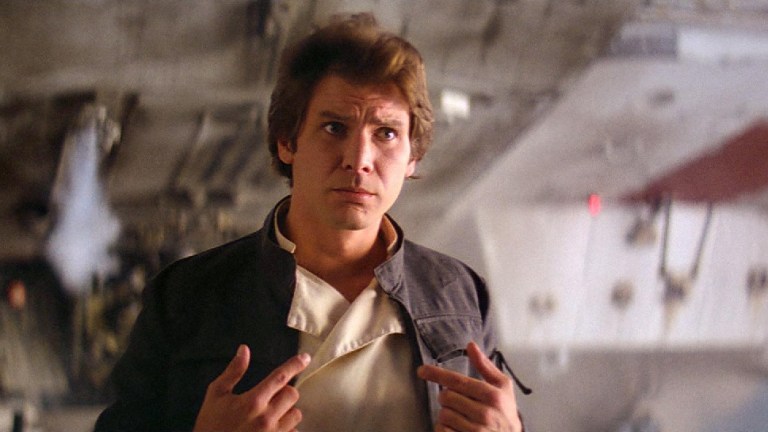 During an interview at USC (via Jedi News), Disney CEO Bob Iger hinted at a couple of major plot points for the upcoming Han Solo standalone movie, starring Alden Ehrenreich and directed by Phil Lord and Chris Miller. Some of this stuff has been going through the rumor mill for quite a while, but there are at least two new tidbits.
So: it sounds like we'll get to see a young Han Solo through a six-year period. This is definitely the origin story you imagined, which might be cause for concern since the prequels did such a messy job of overexplaining everything from the Original Trilogy (e.g. midi-chlorians). We'll first meet Han Solo at the age of 18 and will follow him through the age of 24, according to Iger. 
Within that time, we'll see how Han acquired the Millennium Falcon, which will probably also include the story of how the smuggler first met Lando Calrissian (Donald Glover), who was the original owner of the Falcon. At some point, the film will also explain how Han met Chewbacca. This all sounds like prequel fodder so far…
But then Iger also revealed that we'll find out how Han Solo got his name, which is a bit of an unprecedented story tweak since Han didn't have a different name as a child in the old continuity. It looks like Han will have to earn his name in the official canon, though. Will Woody Harrelson's character, Beckett, who's a criminal and a mentor to Han, have something to do with the smuggler getting his new name?
It's more likely that Han has to change his name because he's running from something. Who knows what kind of trouble he's going to get himself into in this movie.
The untitled Han Solo movie is out on May 25, 2018.