News
Star Wars: Guillermo del Toro Has Flirted with the Franchise
It turns out that Guillermo del Toro has had meetings about joining the Star Wars universe...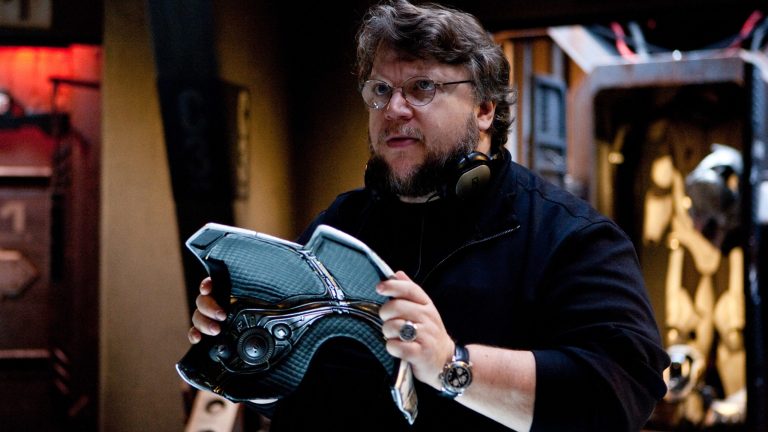 Plenty of people have meetings about plenty of things. Most of them don't become news stories. But this is one of the exceptions: it turns out that Guillermo del Toro has had meetings about working within the Star Wars universe.
The writer and director of Pan's Labyrinth, Hellboy, Pacific Rim, and Crimson Peak told Collider that he's had meetings with some important folk over at Lucasfilm.
"There are some [Star Wars] characters that are great and I have talked to [Lucasfilm president] Kathy Kennedy and [special effect genius/story man for Rogue One] John Knoll about some ideas, but I want to do my shit."
Indeed, del Toro always has plenty of his own projects bubbling away. He's currently working on a new film, The Shape of Water, as well as producing the Pacific Rim movie, working on the Trollhunters series for Netflix, developing a movie version of Scary Stories to Tell in the Dark, and lending his likeness to Hideo Kojima's new game, Death Stranding. It stands to reason that the director would be more interested in getting his own "shit" going than stepping into a big franchise at this stage.
Del Toro has been a hesitant to join big franchises in the past. At one point or other, the Mexican auteur has been tied to The Hobbit series, the DC Extended Universe with a movie called Dark Universe, and a potential Halo movie that never came to be. Interestingly, it was a franchise movie, Blade II, that helped Del Toro cut into the mainstream. And there's of course the Hellboy movies, which fit the director's Gothic sensibilities quite well. Pacific Rim was his most recent blockbuster, which itself has spawned a franchise. The fact that Del Toro decided not to direct it says a lot about how Del Toro prefers to work – original stories like Pan's Labyrinth, The Devil's Backbone, and Crimson Peak are the creative spaces where he really thrives.
But still, you can imagine del Toro having a really interesting view on George Lucas' galaxy far, far away. Lots of monsters, plenty of darkness. A Darth Vader or Palpatine movie would certainly benefit from del Toro's dark imagination… 
For now, sadly, it sounds like his Star Wars meetings were just chitchat that didn't lead to anything. If that changes, or if further details come to light, we'll be sure to let you know.
Mr. del Toro's next directorial project, The Shape of Water, which stars Doug Jones as a fish man in the 1960s.
More as we hear it.