News
Star Wars: Fan creates 'despecialized' original trilogy
One man has painstakingly put together a high quality Star Wars cut - but with the special edition edits removed...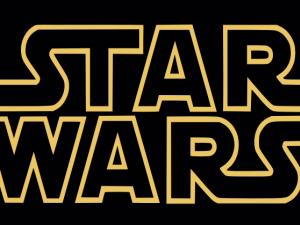 You don't need us to tell you that George Lucas' continued tinkering with his Star Wars films hasn't won him too many added friends amongst fans of the series. It's now impossible to buy discs of the original Star Wars trilogy in their original forms (outside of the likes of eBay), following a cheap (in quality sense) DVD release in 2008.
Back in 2010, George Lucas said that "it's a very, very expensive process" when asked about bringing the original cuts of Star Wars to Blu-ray. That, and the fact that he considers the altered versions his definitive ones has left — in spite of rumors — the special editions as the ones on shop shelves.
Yet one man, Petr Harmy (Harmacek) has been on a mission. He's spent the last few years trying to piece together unaltered versions of the original film, while "maintaining high picture and audio quality." The ultimate objective: to create a strong quality release of the original film, but with all the changes taken out.
As such, he and other fans have pooled their resources to get the best source material possible (across Blu-rays, old negatives, DVD materials and custom mattes), and earlier this month, Harmy confirmed that his "despecialized" A New Hope was complete. The special edition changes had been removed, and it's as close to the original version of the originals as is currently possible to get.
Unfortunately, there are — as you might expect — legal issues. Harmy's work is deemed a fan edit, and a post on the Original Trilogy forums does make clear the following:
This is a fan preservation made for culturally historical and educational purposes. Fanedits and preservations must not be bought or sold. Please report every fanedit or preservation you find for sale to webmasters of originaltrilogy.com. Fanedits and preservations are an artform and to be shared among legal owners of the officially available releases only. Do not support piracy.
Whether that ultimately carries muster with Lucasfilm's lawyers remains to be seen, but either way, you won't be seeing Harmy's Star Wars work at HMV. Still, off the back of his painstaking restoration work, Harmy was hired by UltraFlix earlier in the year, and has been tasked with helping to create a library of 4K-encoded films for sale and rent.
As for Star Wars? Rumors persist that that we'll finally be getting the original trilogy in high definition now that the series is in Disney's hands, but we'll believe it when we see it.
The despecialized edition's Facebook page is here. Here are some shots of the work…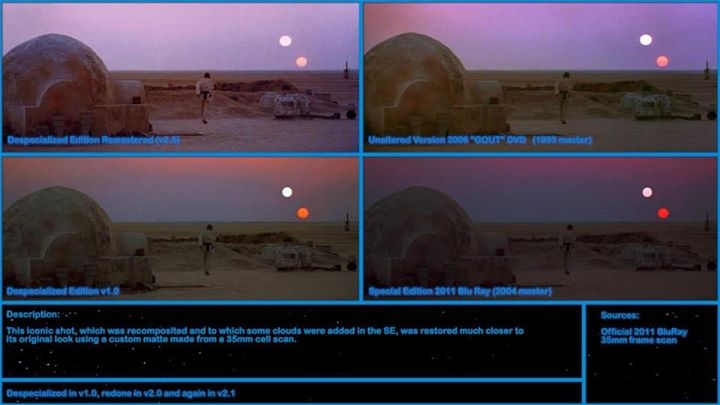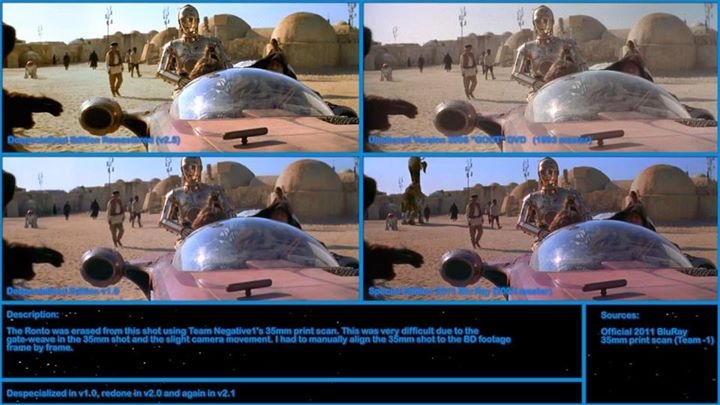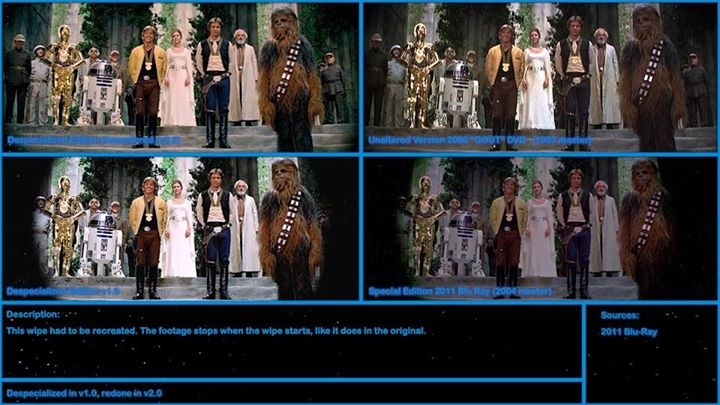 There's a bit more on the story over at Mental Floss.