News
Star Wars Episode IX Adds Matt Smith for Major Role
Former Doctor Who, Matt Smith, will take the Star Wars plunge, joining the cast of Episode IX for a major role.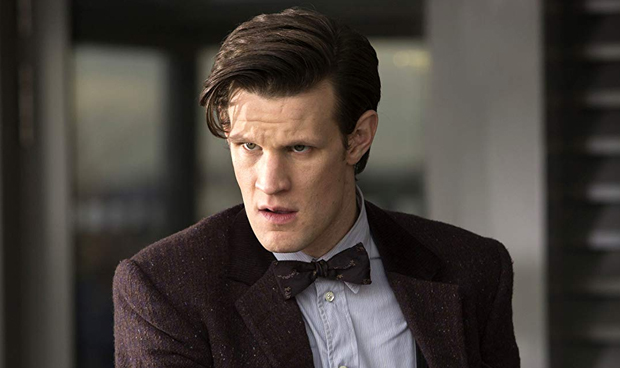 Doctor Who alumnus Matt Smith is about to trade the universe that's the chronological sandbox of a certain Time Lord for the one once ruled by Sith Lords. That's because he's procured a role in the yet-to-be-titled, late-2019-scheduled Sequel Trilogy closer, Star Wars: Episode IX!
While the details are sparse, it does appear that Matt Smith has procured what is being called a "key role" in Star Wars: Episode IX, reports Variety. Indeed, the nature of Smith's Star Wars role remains uncertain, so he could either be a heroic member of the ever-embattled Resistance or the megalomaniacal First Order, the latter of which underwent an extreme regime change in the culminating events of last year's Star Wars: The Last Jedi (or Episode VIII). Regardless, he'll join fellow franchise newcomers like Naomi Ackie, Keri Russell and Richard E. Grant, as well as Billy Dee Williams, who reprises his Original Trilogy role as Lando Calrissian.
Smith is coming off an acclaimed television run on Netflix's The Crown as Prince Philip, for which he received an Emmy nomination for Outstanding Supporting Actor in a Drama Series. He recently appeared in the horror film, Patient Zero, played photographer Robert Mapplethorpe in the biopic, Mapplethorpe, along with roles in Pride and Prejudice and Zombie and Terminator Genisys.
Of course, Smith's claim to fame is his 2010-2013 run on Doctor Who as the bow-tie-brandishing Eleventh Doctor. When selected for that prestigious role, Smith was a virtual unknown, only 27 years old and faced the lofty task of following the legendary run of fan-favorite David Tennant. However, Smith, using wacky wit and occasional profundity, would garner tremendous acclaim. Consequently, his tenure in the TARDIS made him the face of the BBC's cable invasion of the U.S. on BBC America, elevating the global popularity of the venerable British series exponentially. In 2013, he ceded the Doctor role to Peter Capaldi, who – contrary to incredulous fans – would have a successful tenure of his own before ceding the role to its first female star, Jodie Whittaker, in the 2017 Christmas special. Whittaker's tenure officially kicks off when Doctor Who returns in October.
Star Wars: Episode IX is set to arrive at theaters on December 20, 2019.
Joseph Baxter is a contributor for Den of Geek and Syfy Wire. You can find his work here. Follow him on Twitter @josbaxter.
Read the latest Den of Geek Special Edition Magazine Here!