News
Star Wars: Colin Trevorrow Responds to Episode IX Fan Petition
Colin Trevorrow has responded to fan petition to bring back George Lucas for Star Wars Episode IX.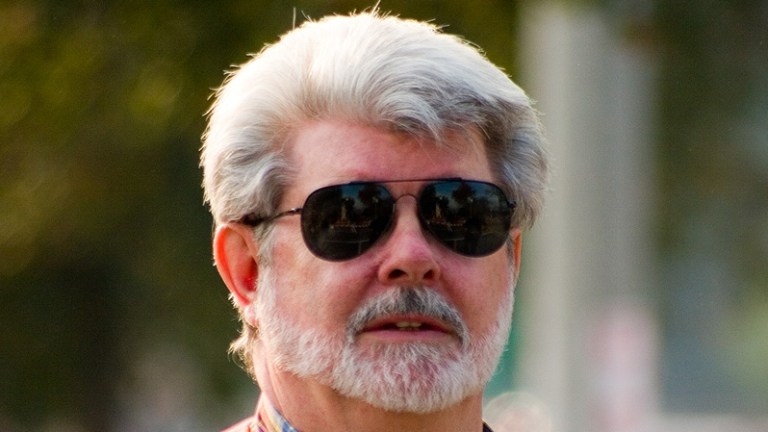 Colin Trevorrow, who directed last year's Jurassic World, is set to helm Star Wars Episode IX, due out in 2019. Some fans aren't very excited about that. One group of fans even launched a petition on Change.org in an attempt to convince Disney to replace Trevorrow with George Lucas. While the chances of this happening are slim to none, Trevorrow responded to the petition anyway. He told ET:
It's funny. I saw that, and it was on a day where I was at Lucasfilm giving this big speech to everyone about how we want to channel the invention and just the raw creativity and the boldness that George brought to these films and not being afraid that we're going to embarrass ourselves by doing something that might be crazy.

When George Lucas made Star Wars, a lot of people thought it was crazy. When you try to pitch what that movie's about—if you've never heard of Star Wars before, you say, "Here's a character. His father's part robot, but he can also do magic. And there's a guy who can fly in a spaceship. He's got a dog for a friend!"—it sounds insane. But it's the greatest story ever told. I just want to embrace that kind of invention and creativity that he brought to it.
You can watch the full interview below:
Original Story 01.08.16:
Some fans are so worried about what director Colin Trevorrow, who recently helmed Jurassic World, might do with Star Wars Episode IX that they've started a petition to bring back George Lucas for the Sequel Trilogy's final chapter. Yes, you read that correctly. 
Started by Star Wars fan Yuri Luiz, the petition currently has 5,382 supporters as of this writing, almost reaching its goal of 7,500. The petition reads:
Bring back George Lucas for the Star Wars movies. Put the father of the franchise as director of Episode IX. We really want this, please.

We have no problem with Colin Trevorrow, but he's not the right guy to direct Star Wars Episode IX. George Lucas as director of Episode IX would be the perfect way to end this new trilogy and make an epic farewell between the Father of Star Wars and the whole universe of the galaxy far, far away…
One supporter says of Lucas replacing Trevorrow: "I'm signing this petition because we need good storytelling in movies nowadays and not just a lot of flashy camera angles and explosions like what J.J. Abrams or Disney would make."
While this will never ever happen, it just goes to show that some people really miss Lucas in the director's chair. The Force Awakens was really a make or break installment for this franchise. And it does seem like most people were satisfied with Disney's direction for the new trilogy.
Interestingly enough, this petition doesn't mention Rian Johnson's involvement with the new films. He's currently writing and directing Episode VIII and has penned the story treatment for Episode IX, which is set to arrive some time in 2019.
Lucas has directed four Star Wars films: the original 1977 film and the three Prequels. And while, he recently pointed out that he sold his franchise to "white slavers," Lucas hasn't quite shown any interest in coming back into the fold of the media empire he created.