Features
Star Wars Blaster Canon Podcast: Rian Johnson Trilogy, Live-Action Show, Leia: Princess of Alderaan
Megan, Paul, and Saf discuss the latest Star Wars news, speculate on the future of the franchise, and review the latest Claudia Gray book.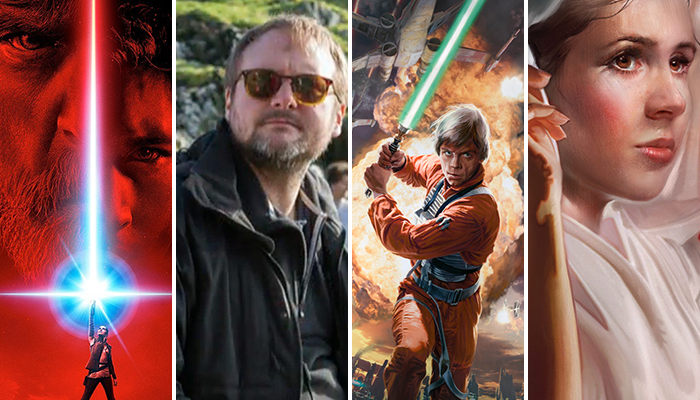 It's Star Wars season once again, and along with new trailers and TV spots for The Last Jedi, Lucasfilm made some big announcements this month. We talk the Rian Johnson trilogy announcement, pitch what we might want from a live-action Star Wars TV show, and review Leia: Princess of Alderaan. We dig into theories about when and why Rian Johnson was chosen to guide the Star Wars saga forward and what his placement might mean for Lucasfilm's plans for the larger saga. Could the next Star Wars movies be set far in the future or the past of the galaxy far, far away?
The young adult novel by fan favorite Claudia Gray, author of the Leia-centric political book Bloodline, caused some debate among our crew as we talk about what makes for a good story and point out some of the hidden references in Leia: Princess of Alderaan.
(This episode was recorded before the release of Star Wars Battlefront II, but you can check out further coverage of the game on Den of Geek.)
Follow us on Twitter at @blastercanonpod. Subscribe to the podcast, or listen below!
Apple Podcasts | Stitcher | Soundcloud
Timecodes:0:00 Rian Johnson Trilogy6:00 The Last Jedi Trailer10:00 Live-action TV Show33:00 The Legends of Luke Skywalker38:00 Leia: Princess of Alderaan