Features
Star Wars Blaster Canon Podcast: Resistance, The Mandalorian, Cassian Andor, Alphabet Squadron
The hosts of our Star Wars podcast share their impressions of Star Wars Resistance, discuss rumors about The Mandalorian, and much more.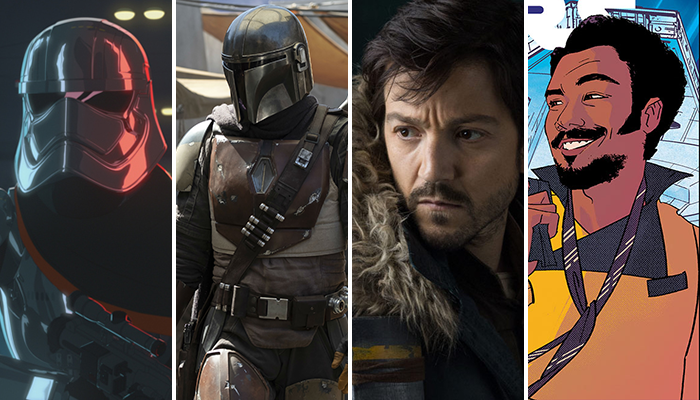 Each month, the hosts of our Star Wars podcast, Megan, Paul, and Saf, take on the latest topics in the Expanded Universe, on television, and in the theater on Star Wars Blaster Canon.
Rogue One hero Cassian Andor is coming to live action TV, and our Star Wars hosts have the details on how this show connects to the movies and why Cassian is a good fit. As usual, Blaster Canon covers new Star Wars book releases including Lando's Luck, Women of the Galaxy, and the upcoming Alphabet Squadron.
This month also brings more news and rumors around The Mandalorian, the much-hyped live-action gunslinger show which hasn't yet announced its cast. Is Pedro Pascal the new face under the classic Star Wars helmet? What's in store for martial artist Gina Carano, also reported to be attached to the project?
Our main topic is the animated show Star Wars Resistance, which has, as many subjects do, divided the fandom. Does it work for adults and children, or is this one solidly just for the younger set? Resistance does give a few hints at the state of the First Order, and may answer questions fans have wondered about since The Force Awakens, but our review of the season so far shows that those answers are few and far between.
Subcribe to Star Wars Blaster Canon so that you never miss an episode, or simply listen below! Apple Podcasts | Spotify | Stitcher | Soundcloud
Timecodes:0.00 – Cassian Andor TV show19:40 – The Mandalorian TV show25:56 – Books news33:54 – Star Wars Resistance