Features
Star Wars Blaster Canon Podcast: Rebels Season 3, Han Solo Movie News, Battlefront II
This month's Star Wars podcast topics include the latest season of Rebels, the Han Solo director shakeup, and Battlefront II.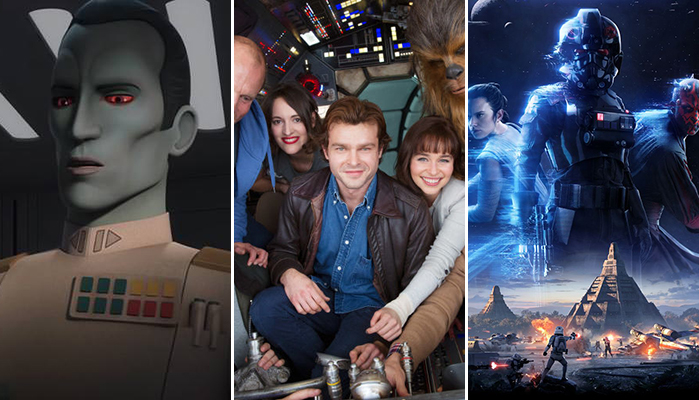 On the latest episode of Blaster Canon, we cover the news that the Han Solo movie's two directors have been let go, as well as reviewing Star Wars Rebels season three and checking out the new Battlefront II footage from E3. Our co-host Saf returns from her absence to give us her take on the latest Star Wars news.
This episode was recorded just days before Ron Howard was announced as the new director for the as-yet-untitled spinoff film, so we picked our favorites from a list of likely candidates.
With Star Wars Rebels set to come back for a fourth season this fall, we also recapped season three's finale, "Zero Hour", and looked forward to what comes next. Season four promises more Grand Admiral Thrawn, including Warwick Davis as Rukh, Thrawn's bodyguard in the Expanded Universe.
Timecodes:Han Solo Movie News – 0:58Books We're Reading – 22:24Battlefront II – 28:32Star Wars Rebels Season 3 – 36:31