Features
Star Wars Blaster Canon 11: Forces of Destiny, The Last Jedi Behind-the-Scenes, SDCC Book News
This month, Paul, Megan, and Saf discuss behind-the-scenes photos and book announcements coming from Comic-Con and D23 Expo.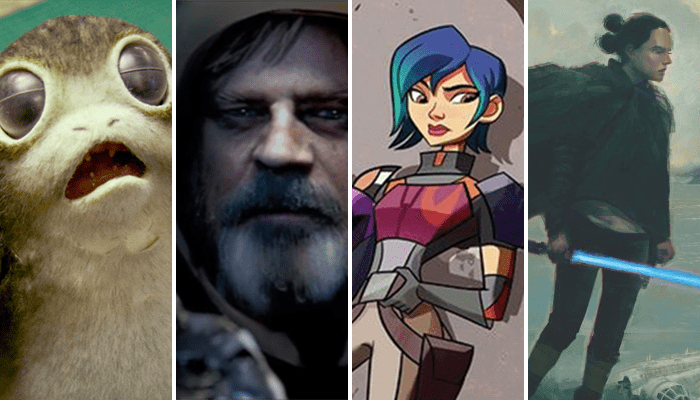 The latest Star Wars animated show, Forces of Destiny, has aired, so it's time for the Blaster Canon crew to talk about our impressions of the show and some of the discussions it has kicked off in the fandom. Who is the show "for"? The hosts exhibit some character development of our own, too.
Other recent Star Wars news includes behind-the-scenes footage from The Last Jedi, some more details about Star Wars land (uh, we mean Galaxy's Edge) and the accompanying fully immersive hotel, and newly announced book releases. Author Jason Fry will return to the Star Wars universe for the The Last Jedi novelization.
The tie-in novel Battlefront II: Inferno Squad is out now, and Den of Geek has a review. We talk a bit about the novel so far – and you can expect more of that on the next episode.
Timecodes:The Last Jedi Behind-the-Scenes – 1:00Star Wars Land – 29:48SDCC Book News – 44:17Forces of Destiny – 1:01:28
Be sure to subscribe to Star Wars Blaster Canon wherever you get your podcasts so that you never miss an episode. Or you can simply listen to the latest one below! Apple Podcasts | Stitcher | Soundcloud