News
Star Trek: new movie update
The new Star Trek film is getting closer to the cameras, as J J Abrams brings his cast together. John is getting excited...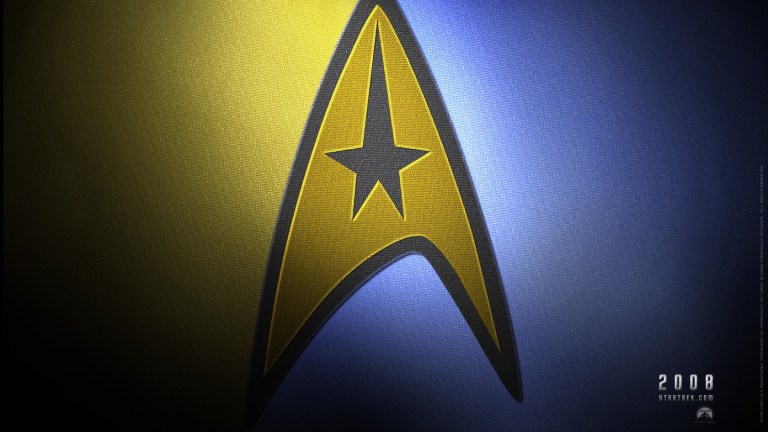 J J Abrams owns us all – fact. The next year's probably gonna take his career to new heights, and hopefully bring him fame outside of the Geekverse that's loved Alias and Lost (before it wandered off into back-story hell).
Whilst we wait with baited breath for his Untitled Monster Movie going under the alias Cloverfield – actually a reference to the location of the production office (the movie is still causing an online stir with its website treasure hunt antics on sites like this) – November will see him moving in to the director's chair of the new Star Trek re-boot Paramount have been threatening us with for so long. Personally, with form like J J's, I can't really think of anyone more suited to picking up that poisoned chalice.
Sure, he's never going to please everybody, but things are looking pretty good – certainly when compared to some of remakes we've been offered in recent years. Word has emerged via startrek.com that Eric Bana (Hulk, Munich) will be Kirk and Co.'s nemesis Nero (no, I don't know if it's a reference to the Roman) for the new movie. This is great news, potentially.
Also, Hollywood Reporter are saying they can confirm the casting of Zachary (Sylar) Quinto as Spock – but this is not a particularly well-kept secret. They're also saying Anton Yelchin – who you may have seen in the Hank Azaria-as-psychotherapist series Huff – will play Checkov, and Zoe Saldana (Drumline, James Cameron's eagerly anticipated 2009 movie Avatar) will take on the role of ship's secretary (a.k.a. Uhura).
The big rumours have surrounded who'll be filling William Shatner's too-tight trousers on the edge of the Captain's chair – and here's where it gets a little strange. Word is that a deal has nearly been done with Chris Pine to play the part.
'Who?' I hear you cry… Well, Pine is probably best known for playing the love interest of oft-wasted teen queen Lindsay Lohan in Just My Luck and for an eye-catching cameo in Smoking Aces – neither of which I've seen, a situation I'll be rectifying soon. With this in mind, I'm apprehensive of this choice.
Personally, I was really keen on Matt Damon taking it on as was initially rumoured. Not least because he has a well-proven ability to play dark good guys – and I would think his style would be great for Kirk's borderline egomania and pathological self confidence. However, it looks like the helmer has his heart set on taking some raw talent and moulding it into the shapes he prefers. That's certainly how he's made his name, and he's not done badly up to now.
A spanner may be thrown into the works on all of this though, because Pine is in demand at the moment – specifically to take a lead role in George Clooney's proposed film noir White Jazz. Word in the newspapers is that he may have to choose between the two. Not a bad position to be in, really. We'll confirm as soon as we know, of course.
What's also encouraging is that the script is coming from the duo of Roberto Orci and Alex Kurtzman (who have worked on Hercules and Alias for TV as well as co-penning the screenplays for Mission Impossible III and Michael Bay's under-rated The Island). With this comes the hope that there'll be plenty of fan-friendly stuff and not too much re-imagining going on. I don't think J J fancies being run off the planet by angry Trekers for messing with the lore too much.
But, for me, the big question remains unanswered; will they go back to Alexander Courage's original theme tune? Will they stick with the modern stylings of his theme to Star Trek: The Motion Picture (that's been used for all the modern movies and TNG)? Or will they go for something completely different? I can't wait to find out. As long as it's not Russell-fecking-Watson!
Principle filming is slated to finish in March next year for a late 2008 release. C'mon!